As a small business owner, you're no stranger to the importance of word of mouth marketing and a positive reputation. If you're a BizIQ customer, you've probably heard your account manager remind you to ask your customers to leave a review for your business on Google.
Okay, we'll admit it, "nag you" might be more accurate than "remind you". You're probably tired of hearing about it!
But it really is that important.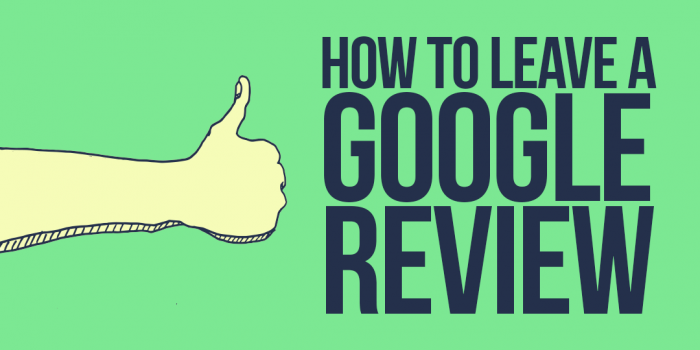 Why Google Reviews Matter
Did you know that over 90% of consumers read online reviews on a regular basis? Review sites – especially the ones that make it tough for business owners to remove unwanted reviews like Google – are seen as highly reliable and are frequently used by potential customers when trying to decide between calling your business or your competition. A strong rating with Google can even help to increase your business' visibility online.
Think about it. Would you be more likely to click on the listing of a business with zero stars, or one with four or five bright gold stars?
But as an active seeker of Google reviews, you're probably also aware that the process of actually leaving the review is not always straightforward. We know it can be frustrating to have a satisfied customer offer to leave a glowing review, only to have it never materialize. Oftentimes, it's not for lack of trying on their part. For those unfamiliar with the process, it can seem complicated. But armed with simple instructions, the process to get those coveted five stars is as easy as one-two-three.
Three Steps to Leaving a Google Review.
1.Sign in to your Google account.
You will need a Google account in order to leave a review on a business' Google listing. But before you throw in the proverbial towel, consider whether you already have a Google account without realizing it. Do you use Gmail? How about Youtube, Google Drive, or Chrome? Those are all Google products, and your login information should work. If you don't already have a Google account, it is worth it to create one. Fortunately, it's also easy!
Simply visit Google.com, and click the blue "Sign In" button in the upper right-hand corner. If you have an account, log in. If not, click "Create an Account" and enter your information. Don't be deterred by the amount of information requested on the form. Your name and phone number is the only verifiable information required. You'll receive an automated call or text to make sure you're human and not an internet robot.
2. Locate the Business Listing
Now that you're signed in, navigate to maps.google.com, or Google.com and search for the business name, along with the city and state where they're located. Use quotation marks to be sure you find the correct listing. For example, "BizIQ Phoenix, AZ"
3. Leave Your Review
Look for the gold stars indicating the business' rating and the number of reviews that have been left, then click the "Write a Review" button. If no reviews have been left yet, click "Be the First to Review". Select the appropriate number of stars, write some feedback, upload a photo if you feel like it, and then click post.
That's it! The comments and photos are optional, but the stars are required. Remember, your review can have a significant impact on the reputation of the business you're reviewing. Be honest, genuine, and communicate your concerns as clearly as possible.
Happy reviewing!