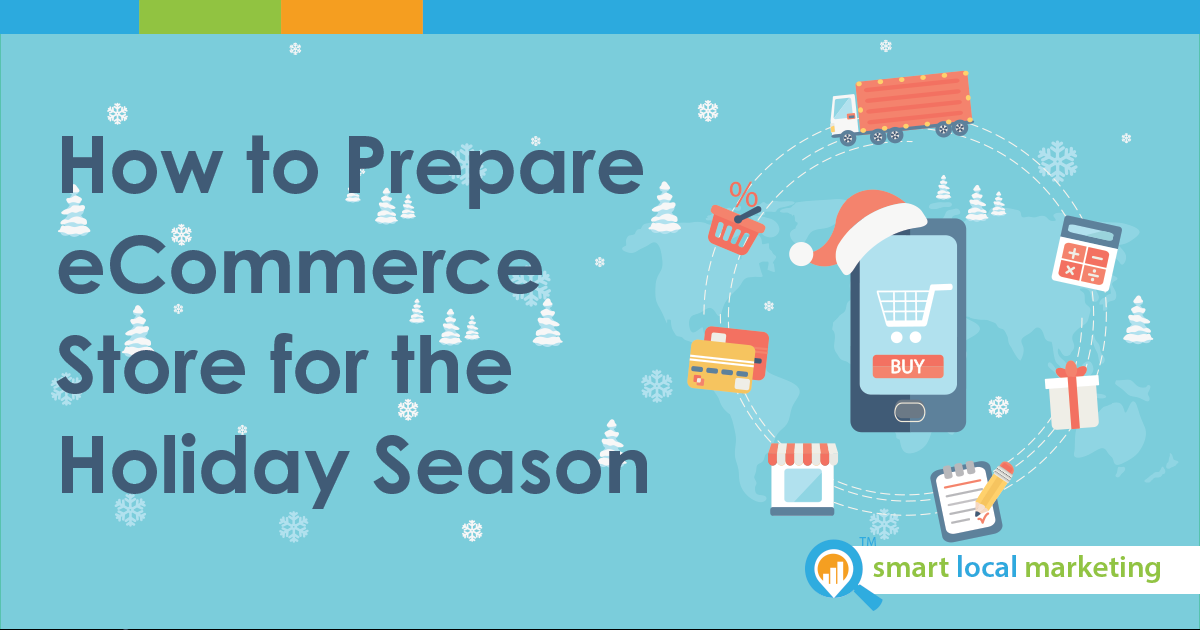 When people think about the holiday season, they often think about cold temperatures, hot chocolate, Christmas trees, and a litany of holiday shopping. For businesses, the season can be a time of peak sales and customer engagement. There are countless people who are buying products and services for their loved ones. This is also an opportunity for businesses to cross from the red into the black. 
Images about Black Friday shopping have gone viral during the past few years; however, this has been changing in recent years, and certainly is going to be different in 2020. With this in mind, it is important for everyone who runs an e-commerce store to get ready for the holiday season.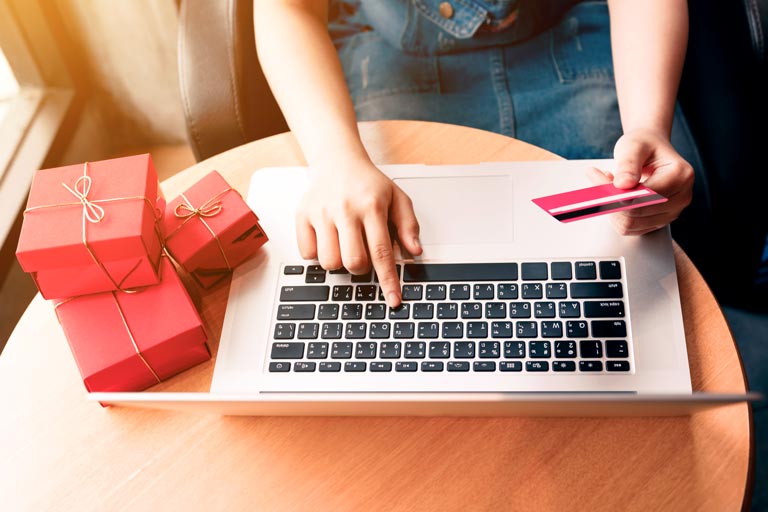 How Holiday Shopping Will Be Different This Year
Due to the numerous events that have occurred and shaped 2020, holiday shopping is going to be significantly different this year. Therefore, everyone who runs a business needs to make sure to adjust their online shopping preferences to meet the demands of consumers. Some of the ways that shopping is going to be different this year will likely include:
Shopping Is Going to Start Earlier:
The first way that seasonal shopping is going to be different this year is that it is going to start even earlier. In the past, the unofficial start of seasonal shopping has been Black Friday. This year, seasonal shopping has already begun, with several surveys showing that many people are already conducting their holiday shopping. Therefore, instead of stores waiting until the month of December to put up their sales, many of them are starting their seasonal shopping seasons much earlier. In this manner, stores are trying to make an effort to reduce the size of the crowds that are going to break down their doors as Christmas gets closer. 
Sales Are Moving Online:
With many people try to avoid setting foot in a physical store, more sales are starting to move online. This is good news for anyone who runs an e-commerce store. The reality is that the pandemic is going to prevent people from waiting outside of brick-and-mortar stores and lining up to get the best deals inside. Stores are more than likely going to place restrictions that limit the capacity, the hours, and the way people can shop. The flu season also be right around the corner, further complicating things, so store owners are going to do everything they can to protect their customers and their employees.
Shipping Delays Will Be a Problem:
During the past few years, studies have been released that show that more sales are being conducted online each year. The pandemic has only exacerbated this movement to ecommerce. As a result, many stores and companies are not likely adequately prepared to handle the volume of orders that they are receiving. This means that shipping delays are possibly going to be an issue this season. Many logistics companies are already reeling from the pandemic, and with increasing demands placed on a business that are already having issues, many shoppers need to be ready for shipping delays. Businesses will also need to be ready to address these delays in a manner that is consistent with the expectations of the consumer. 
Customers May Be Spending Less Money:
One of the biggest questions that many people would like to answer is "how much money are people going to be spending this holiday season?" The medical crisis that has been plaguing the world has also led to an economic crisis as well. Therefore, many people may not have the same amount of money to spend on their Christmas shopping. 
These are just a few of the ways that shopping is likely going to be different this year. The reality is that e-commerce stores need to be ready for these shifts so that they can adjust and meet the demands of their customers adequately. That way, they will be able to keep up with their competitors.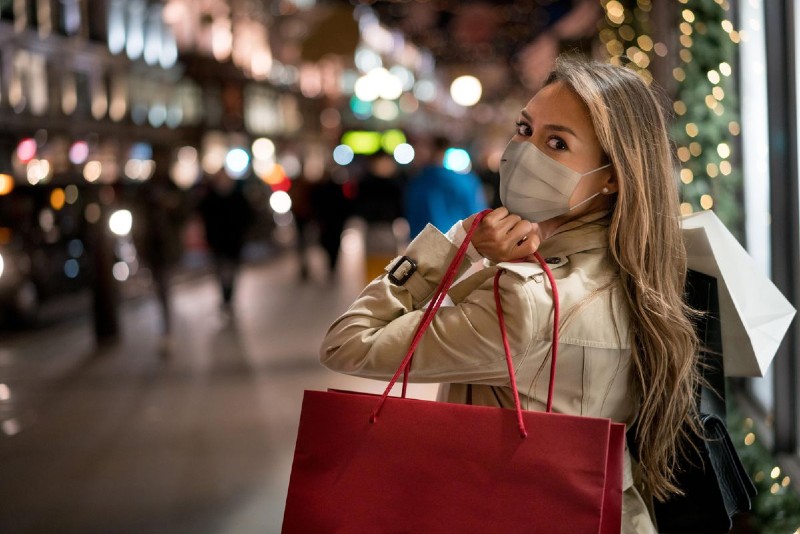 What You Will Need to Prepare for the Holiday Season
As the holiday season approaches, it is important for e-commerce stores to make sure they are ready. There are countless people who are already conducting their Christmas shopping, so e-commerce stores need to make sure they place themselves in position to take advantage of this increased demand. Some of the ways that e-commerce stores can get ready for the season include: 
Consider Discounts and Sales:
One of the most important aspects of shopping involves discounts on products, and sales. Stores will need to think about which items they are going to put on sale, and how they are going to advertise these sales. For example, many businesses decide to go with a buy-one-get-one-free approach. Other businesses might decide to discount everything across the website. Planning these discounts ahead of time will make sure that your business is ready when the demand picks up. 
Stock Up on Inventory:
One thing that is certain is that businesses are going to need to increase their inventory. The reality is that seasonal shopping demand is going to cause many companies to run out of their most valuable items, and no company wants to lose sales purely because they do not have the inventory to meet their customer's needs. Therefore, businesses need to think about this ahead of time and make sure they have stocked up on items that are doing well or are projected to be largely moving items. Instead of relying on last year's sales figures, it is also important to take this year's demand into account as well. 
The Return Policy:
All businesses will also need to think about their return policies. A significant percentage of consumers are worried about potential hassle of making returns when they are deciding whether to make the initial purchase. The reality is that returns could be a considerable issue following the holiday season. While you do not want to be processing a large number of returns, it is more important to prioritize the loyalty of your customers. Therefore, businesses need to take a close look at their return policies and make sure they are fair, just, and easy to interpret and implement. 
Address Tech Issues Now:
One of the most frustrating aspects of shopping for consumers involves technology issues. It is critical for any business that might have software migrations or site updates to handle to take care of them as soon as possible. Experiencing a technical issue that results in your store being down or otherwise not function can cost you the business of so many customers. Therefore, it is important to anticipate potential technology issues now, and take the necessary steps to avoid them ahead of time. 
Automate as Much as Possible:
During this season, the most valuable resource is time. Technology has come a long way and a significant number of processes that used to be handled manually can now be automated. Therefore, it is important for e-commerce stores to invest in software that can automate these processes now. You can train your employees on how to use them, and make sure they are comfortable as the shopping demand picks up. This will go a long way towards helping your business save time that you can then spend addressing the needs of consumers and growing the business. 
Put Together a Solid Marketing Plan:
Marketing is important during the entire year; however, it is most important during the season. There is going to be a significant amount of traffic online this year. Each business needs to make sure they get noticed. For example, it is critical for businesses to think about how they are going to structure their landing pages, which play an important role in overall online conversions. In addition, social media marketing is also an important avenue. With countless people using social media daily, your business needs to make sure you have a firm plan in place to harness social media traffic and engagement. 
These are just a few of the most important steps that eCommerce stores need to take to make sure they are ready for the season. With holiday shopping right around the corner, companies need to make sure they are ready to meet the demands of their consumers. This will allow them to maximize their revenue during this shopping season. 
Get Your Site Ready for the Holidays
If you run an e-commerce store, then you need to get it ready now. Holiday shopping is starting earlier than ever. With so many people not wanting to go into physical stores and brick-and-mortar institutions cutting their hours now, it is important for e-commerce stores to get ready for an increase in demand. That is where we can help. At BizIQ, we are experts when it comes to e-commerce. We have a tremendous amount of experience in this industry and we can use all of it to help you and your eCommerce store. If you would like to learn more about our services and how we can help you during the holiday season, please contact us today! We would be honored to help you with all of your eCommerce store needs.