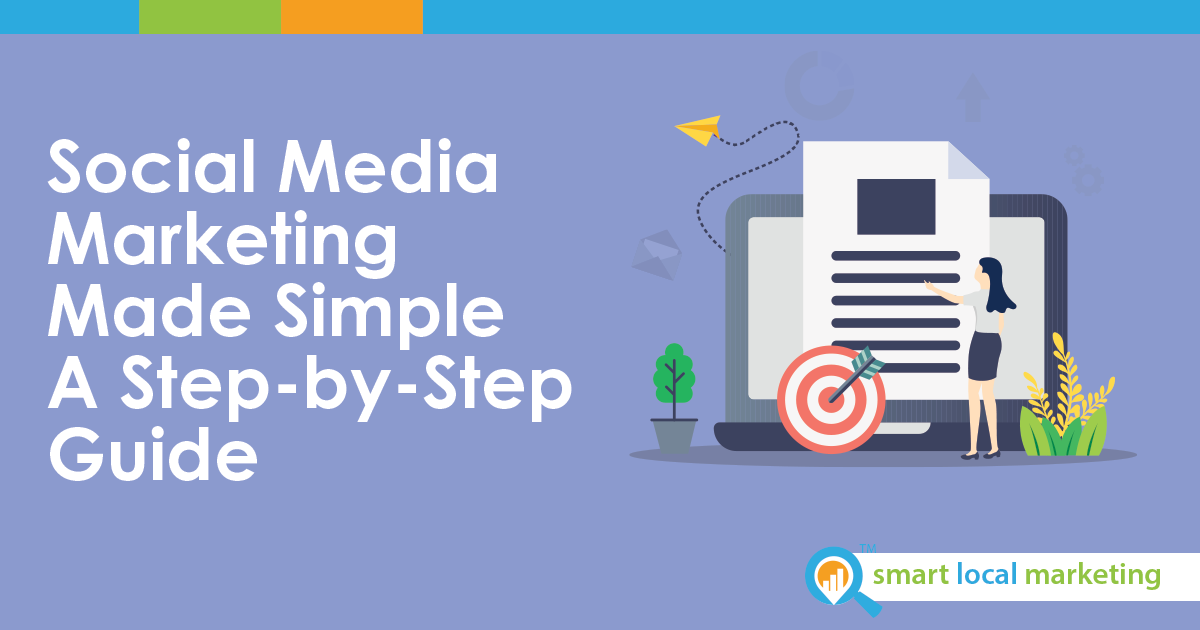 When the term 'social media' is mentioned, we instantly think of Facebook, Twitter, and Instagram. However, with time several other social media platforms such as Tik Tok, Reddit, Pinterest, LinkedIn, Quora, YouTube, Medium, and Tumblr have cropped up. Social media has become the fastest-growing trend in history. 
There are about 3.5 billion social media users around the globe, and the number keeps on growing. Since opening up for the general public in September 2006, Facebook is the most popular platform. It has 2.60 billion active monthly users and 1.73 billion users visiting the platform daily.
And that's just Facebook! We haven't even taken account of all the users on all the other platforms. People are regularly using these platforms every day, and they don't just use them once a day, but several times. With such widespread use, this media presents an enormous opportunity.
What Is Social Media Marketing?
Social media is currently the most critical and influential virtual space where these platforms are used for networking and present a great way to advertise your brand and products digitally.
Social media marketing involves using platforms to connect with potential clients to build your brand, drive website traffic, and increase sales. These platforms enable people to create original and engaging content that connects them with other people worldwide. This form of marketing involves publishing this content on your profiles, engaging and listening to your followers, analyzing your metrics, and running campaigns and advertisements. 
In recent years, it has been clear that every platform requires unique content. While Instagram, Pinterest, and Facebook excel on pictures and videos, Twitter and LinkedIn are more inclined to textual content and blog posts. In essence, this type of marketing involves creating and publishing tailored content for specific platforms to increase your brand's exposure and boost engagement. 
Why Is Social Media Marketing Important?
You Get to Tell Your Brand's Story:

Having an online presence for your business on any platform is a great way to interact with your audience and connect with them on a personal level. This gives you a chance to tell your brand's story and have your followers relate to your brand.

You Get to Grow Your Audience on a Small Budget:

Social media marketing is one of the least expensive ways of promoting your business. With so many different tools available on these platforms, you can leverage these platforms and cost-effectively sell your services or products.

You Stay in the Mind of Your Customers:

For your business to create a permanent brand image and impression on your customers' minds when they think about a specific service or product, you need to be vigilant on your platforms.
This helps you as a business to become the first choice, preference and thought for all clients.
You Learn About Your Competitors:

With all business profiles on these platforms accessible to the public, you could easily get to know your competition better and understand their marketing strategies.

You Can Learn the Buying Patterns of Your Potential Clients:

Social media gives you a chance to follow your customers' activities. This helps you be more informed about your target audience, their dislikes, likes, and interests to develop a better strategy to attract these customers.

You Increase Your Brand Awareness:

To attract a large customer base and make potential clients aware of your brand, you need to push brand awareness. This can be done by creating extraordinarily visual and creative content that attracts all your potential customers and makes them aware of your brand. 

You Can Increase Your Overall ROI:

Social media advertising and marketing can help you to increase your return on investment since the cost of advertising on these platforms is often less than the returns, giving you more revenue.

You Can Build Custom Audiences:

Social media marketing has made it easier for businesses to access customers' activity data. Statistics like these help you build a customized audience to target people who seem interested in your products specifically.
To harness the power of this type of marketing, you need a strategy. This will help you evaluate how your brand can gain maximum engagement and exposure and ensure that you are active on these platforms that attract your potential customer base. With millions of online users using these platforms daily, your business can't afford to miss out on your chance to market on these platforms.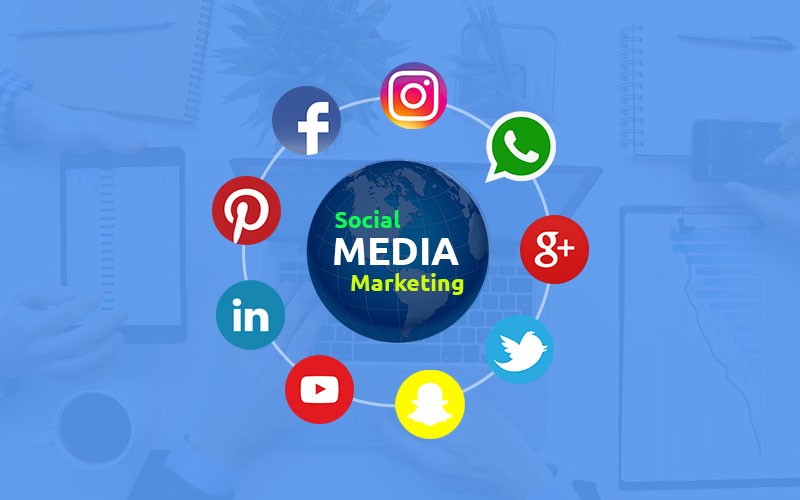 How Do You Conduct a Social Media Marketing Campaign?
Here is a step-by-step guide on how to conduct a campaign.
1. Observe Current Trends
What is happening in the networking space right now? The digital marketing landscape is continually changing. It is, therefore, essential for you to understand and stay in touch with these ever-changing trends. Here is a list of current trends to help you increase your reach:
Influencer Marketing: It involves brands using celebrities and online personalities to advertise their services and products to their followers. Influencer marketing is increasingly becoming a popular word-of-mouth strategy.
The Use of Stories: Platforms such as Snapchat, Instagram, and Facebook have made stories a core part of their applications. Stories are brief and temporary content that differs from feed-based updates and posts.
Paid Content: Organic growth is increasingly becoming difficult for brands to attain. This is because these platforms are rooting for paid and promoted content. To optimize marketing for your business and get the boost you need, you need to dig deep into your pocket. However, you should invest in these platforms that show promise in returns.
2. Produce Content
This form of marketing is centered around content, the creation, publication, and pushing of content. At this point, you already have a good idea of the kind of content you want to publish based on your brand identity and business goals. After garnering a loyal fan base on these platforms, you'll be able to post new and engaging content and ensure that your followers quickly interact with it.
But What Does Engaging Social Media Content Look Like?
Create and share brief and engaging posts:

Online users tend to swipe straight past long posts. Your post should capture the attention of your followers and be straight to the point. 

Get your photos taken or create unique graphics for your post:

Stock photos

do not perform as much as real unique photos.

Share Customer Reviews and Testimonials:

Sharing reviews about your products and services and client testimonials encourages other people to try out your products or services.

Host Social Media Contests:

A fast and sure way to grow your online audience and gain massive engagements is by running contests. You can ask your followers to like, comment, share the post, tag friends, or create content and tag your account to join the contest.
3. Merge Channels and Tools
As days go by, more platforms and tools are merging. Take, for example, email marketing and social media. They both rely on content. Treating these two entities as isolated channels will force you to create exclusive content for each. However, this is time-consuming and costly. Instead, reuse your existing content from one channel on another channel. For example, Instagram introduced a feature that allows you to share the content you posted on the platform on Twitter, Facebook, and Tumblr as well. Logging into your Google or Facebook account also enables you to log in to other tools.
Merging platforms and tools helps to cut your content production costs and leverage the benefits of publishing content on different platforms. This will also help you to improve your brand consistency on different platforms.
4. Develop Social Media Profiles
Creating these profiles allows you to engage with customers, attract new customers, and build brand awareness. Having a presence on major networking platforms also helps to improve your search engine rankings.
5. Increase Ad Spend
The days of free and massive marketing are long gone. With organic reach becoming more challenging to achieve, your business needs more than just a little boost to make a permanent mark. While major networks offer advertising options, the trick is investing in and placing your ads on networks that attract your target market. For example, Tik Tok is more popular with teens, while older audiences are more conversant with Facebook.
Are You Looking for a Social Media Marketing Expert?
Here at BizIQ, we offer flexible and affordable marketing packages to give your business the visibility it needs and bring you more customers and new leads. 
Get in touch with us today, or call us on (888) 416-9800 and let us help you put your business on the social media landscape.