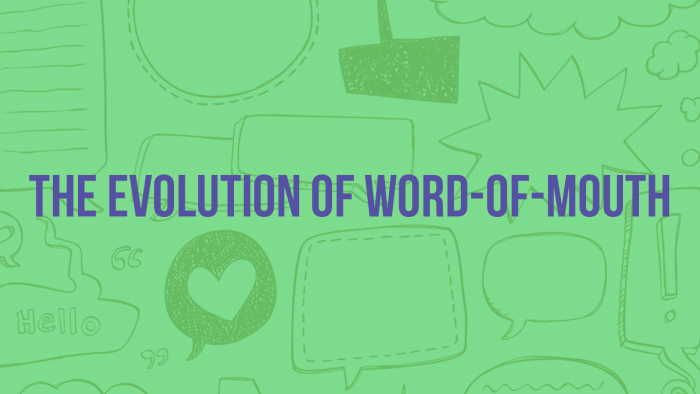 92% of respondents reported that a positive recommendation from a friend, family member, or someone they trust is the biggest influence on whether they buy a product or service
In the old days, before an online presence was imperative for businesses, that positive recommendation came by word-of-mouth. Someone called up their friend to tell them about this great new restaurant that they found. Or a group discussed their favorite places to shop around the water cooler at work. But these days, with face-to-face communication losing ground to text messages, emails, and Facebook posts, the new word of mouth is happening online. What's more, that means word of mouth information – both positive and negative – is reaching a much larger audience.
Think about it. How many posts have you seen on your own Facebook newsfeed of family and friends talking about their recent experience at a local restaurant? It happens all the time. Rather than calling someone up to tell them about their experience, your friends – and customers – are sharing it with their entire social following. That number can sometimes reach into the thousands! That's a lot of people reading one person's opinion of a business. This can be either good news or bad news for your business. The good news is when someone shares something positive about your business online, many people are seeing it, which can lead to more customers in the door. But the reverse is also true. When someone has had a less than great experience, and they post about it online, that bad news is traveling to more people than ever before. Online word of mouth is word of mouth with a megaphone.
There are certain steps you can take in order to minimize the potential damage caused by a negative review posted publicly online. You can encourage more and more positive reviews, attempting to drown out the odd negative review, but perhaps the most effective method is something that we put into practice every day here at BizIQ. What if you could simply filter out those negative reviews? Turns out, you can! Our feedback pages, which are included on all of our client's websites, act as just such a filter. Our customers routinely encourage their clients to visit their website to leave feedback. If they had a great experience, our page directs them to leave their positive feedback in a public place such as Google+ or Yelp. If they had a not-so-great experience, it allows the unhappy customer to detail what happened in a form that is then sent to the business owner directly. This gives them the invaluable opportunity to remedy the situation, and turn a dissatisfied customer into a happy one.
The online culture has changed many things for businesses of all sizes. From effective marketing and reputation management, to the amplification of age old word of mouth and everything in between. If you need help navigating the ocean of information that is doing business in the digital age, we're here to help. Contact us today to get started.