Social media is a constantly evolving communication mecca that always presents new learning opportunities for novice and experienced online marketers. This presents a variety of questions that may seem like common knowledge, but you are too embarrassed to ask. Not to worry, your secret is safe with us!
This post answers some of the most common and important questions.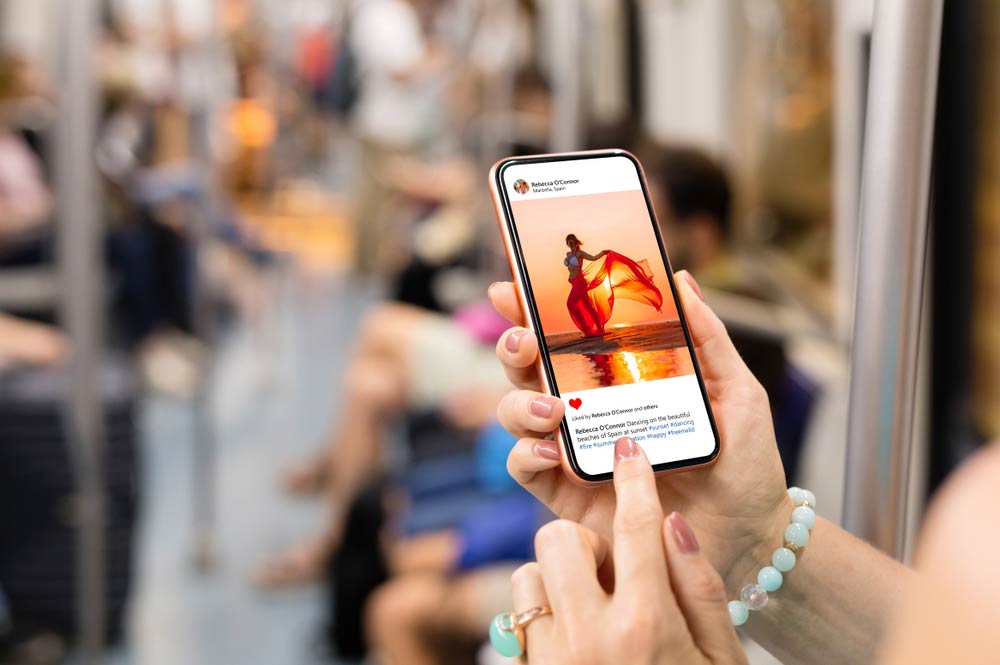 Brief History of Social Media
"What has God wrought?" was the first step towards social platforms when Samuel Morse sent a telegraph from Washington, D.C. to Baltimore in 1844. In 1969, the U.S. military created the Advanced Research Projects Agency Network (ARPAN) which connected universities on an early version of the Internet.
Most of the evolution occurred as recently as 1997 when Six Degrees launched with 1 million members who "friended" each other and created profiles. Blogs popped up in 1999, followed by Friendster in 2002, LinkedIn in 2003, Facebook in 2004, YouTube in 2005, Myspace in 2006, Twitter in 2010, SnapChat in 2011, Vine in 2013, and VR in 2018. Of course, TikTok is currently the newest platform guru in the game.
Social Media FAQs
These frequently asked questions will give you a helping hand with the basics of these platforms.
Q: How many people are on social media?
A: As recent as April 2020, there were 3.81 billion users across the globe on some form of social platform. Every second, 11 people start using one for the first time. On average, people spend two hours and twenty-four minutes on these platforms per day. 
Between all of these channels, there are over 3 billion active daily users. On average, U.S. adults spend 38-minutes per day looking through Facebook. Meanwhile, 16-24-year-olds spend 3-hours per day on social media.
Q: What is the most popular social media platform?
A: Facebook has 2.6 billion active monthly users and it is also the most popular platform for consumers and marketers. Facebook is one of the most heavily used apps on Earth with 2.41 billion monthly active users. YouTube is a close second with 2 billion monthly members. WhatsApp has 1.6 billion users followed by WeChat with 1.3 billion, and Instagram rounds out the top five with 1 billion. The Top 10 social media websites (by active users) include:
Facebook – 2.7 Billion monthly

YouTube – 2 Billion monthly

WhatsApp – 2 Billion monthly

Facebook Messenger – 1.3 Billion monthly

WeChat – 1.1 Billion monthly
Instagram – 1 Billion monthly

QQ – 800 Million monthly

Tumblr – 600 Million monthly

Qzone – 517 Million monthly

TikTok – 500 Million monthly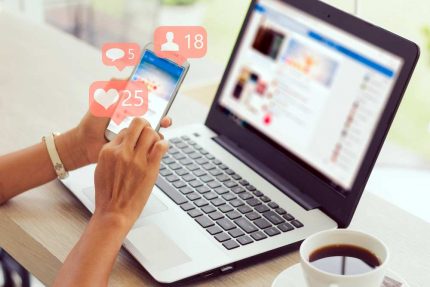 Q: What is the fastest growing platform?
A: Instagram held this coveted position but dropped to a growth rate of 6.7% in 2019. On the other hand, TikTok witnessed a 97.5% growth with its users.
Q: Is paid social advertising effective?
A: It can be, with an optimized campaign. If you are struggling to raise awareness for your products, then advertising may be a great option. Recent Trends show that 79% of the American population has an active social media profile, and many users will put in a total of 144 minutes interacting with this media on a daily basis. This is a large audience that you ads can easily reach.
Q: Which platforms should my brand utilize?
A: This will largely depend upon whether you are looking for B2B or B2C sales.  For B2C sales, the top performers are still Facebook and Instagram. If you are looking instead for B2B engagement, then your best bet is going to be LinkedIn, and then Twitter.
Q: What should I post?
A: This depends on your business type and demographic. Facebook and Twitter posts should focus on utilizing written content, such as descriptions of sales or contests. Meanwhile posts on Snapchat and Instagram focus on using visual content, such as a product spotlight, or videos of your products in action.
Q: How do I increase followers?
A: Drive your engagement by posting high-quality content to your target demographic at the right time, which will most often be around lunch time and evenings during the week. Your intent will also be a large driving factor in this area, as you will get more B2B engagement during the work week, while B2C engagement can be considerably higher during the weekend.
Q: How do I manage negative comments?
A: The best method in managing and responding to negative comments online is to professionally respond to comments and questions to show that you care about your userbase's needs, and want to work with them to provide the service you know that you are capable of providing. 
Q: What should my posting frequency be?
A: This will vary based upon platform, and will typically be as follows. Ideal post frequency on twitter will be 15 a day. On LinkedIn and Facebook the suggested post frequency is once per day. For Instagram, 2 posts per day is suggested to maintain and increase engagement.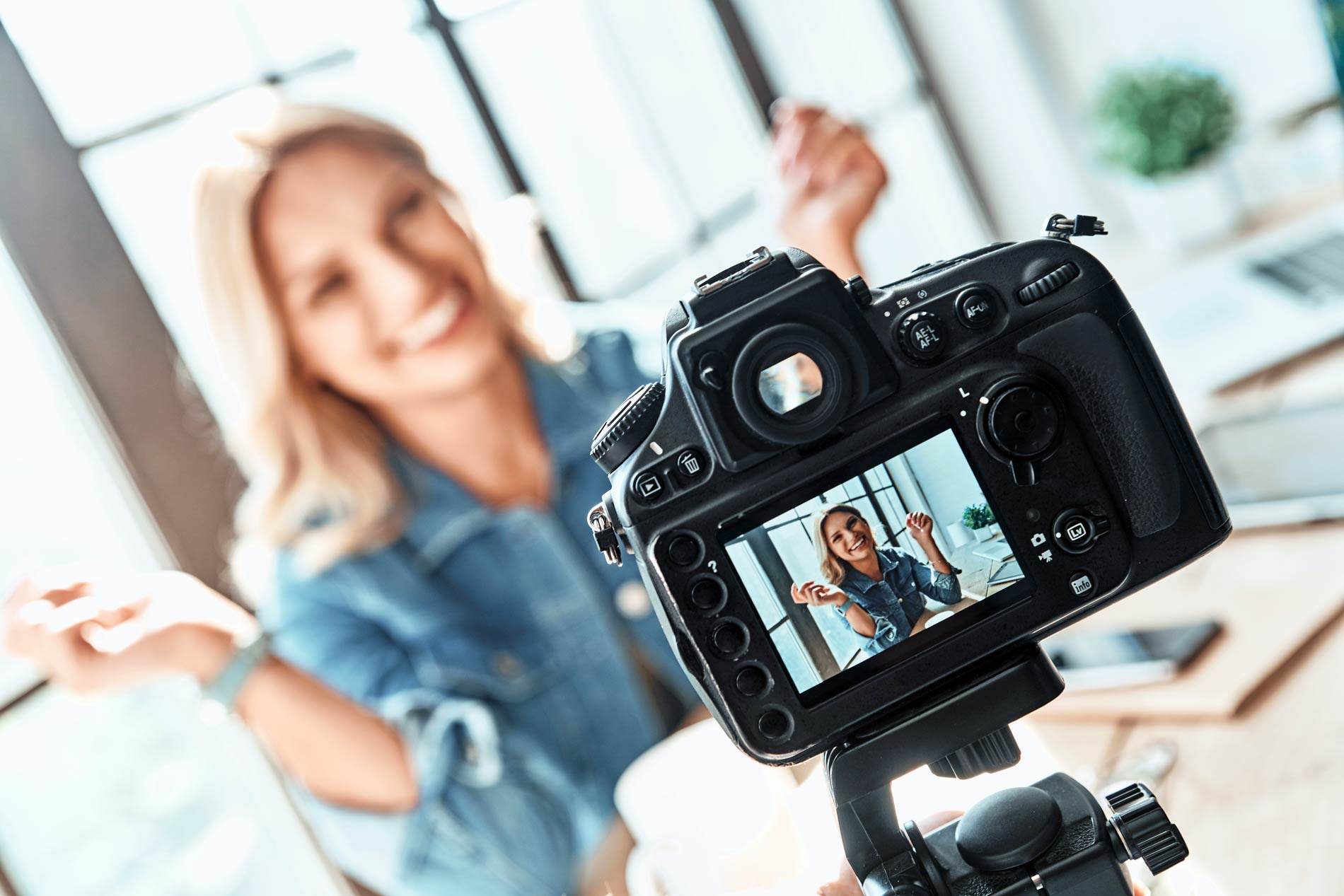 What is Clout in Social Media?
The basic definition of cloud in modern society refers to having power and influence in a certain space. However, clout on this media is a form of digital currency meaning the more followers, retweets, shared posts, likes, etc. you have, the more authoritative you are on a topic.
What Does it Mean to Troll on Social Media?
Trolling is the act of creating a ruckus on the Internet by upsetting users by posting off-topic messages and creating quarrels. A troll is a user who constantly brings up controversial topics to irritate other users. Most active users have come across a troll at some point.
What Does IG Mean in Social Media?
IG is the abbreviation for Instagram, a platform with a focus on photographs. Instagram is also commonly known as Insta.
What is the Best Free Social Media Management Tool?
There are multiple free management tools for different needs. The most popular include:
Buffer – Schedules and sends posts.

Google Analytics – Measures a variety of online metrics on your website.

SocialBee – Schedules content and helps grow engagement with evergreen content.

Talkwalker Alerts – Sends alerts when your brand is mentioned anywhere.

TweetDeck – Allows users to create a custom Twitter interface to monitor channels, lists, hashtags, users, and search terms.

Unsplash – Find free high-quality images for your posts.
What is a Social Media Influencer?
An influencer is a user who has created a reputation for expertise and knowledge on a topic and consistently posts and creates videos on various channels. The result is a large following of engaged users who pay close attention to their viewpoints. Brands love influencers because they can promote products and create trends.
How BizIQ Can Help
With more users than ever active, your company must tap into these limitless channels of potential consumers. Despite the massive numbers of users, 40% of small businesses do not have an account. Understandably, managing this marketing can be incredibly time-consuming so relying on the professionals at BizIQ may be your best option.
BizIQ provides the following services:
Content Creation
With sharable and engaging content that is curated specifically for your social media account, you will see increases in followers. This content will always be built with your established strategy in mind, to ensure that it properly communicates your brand.
Graphics Optimization
BizIQ ensures your brand is consistent and visually represented. Your dedicated project manager will work with you to ensure that the highest quality images represent your brand and product, and will receive high engagement with your customers.  
Profile Creation and Optimization
Our social media managers will determine the best platforms, set up your profile, and optimize it for viewing. 
Promotional Posts
Strategic promotional posts coupled with curated content deliver a message and avoid oversaturation.
Regular Follow Ups
You can expect consistent contact from your project manager, checking with you before posting new content, and reporting the success of your campaign to you.
Social Media Strategy
Regardless of the length of time you have been in business, BizIQ's social media team will develop a strategy that helps meet your goals. We will help you determine the most innovative method of getting your information in front of your desired customer