Getting your business on the top of search engines is crucial in attracting potential customers. As a local company seeking to establish a strong presence, search engine optimization is an absolute must in order to successfully reach your target market. SEO works by ensuring that pages or blog posts about a company rank higher in search results, to help drive traffic. Search engine optimization is one of the best ways to get leads as a powerful digital marketing tool. Online marketing revolves around increasing visibility in search engine results to boost your rankings.
Recently, the increasing popularity of localized SEO has seen businesses focus on a particular niche to sell and market their products or services. The use of SEO is becoming essential for companies to increase sales by optimizing content to appear for a target location. For example, whenever a client searches for certain services, the search engine will display localized results within close vicinity.
The SEOs allow small business owners to dominate their markets and get to remote clients. It entails delivering advertising to consumers based on geographical locations and shows relevant ads. As a business owner, you need to increase awareness and drive traffic or organic ranking with your website using SEO specialization. This can help the business to generate leads and increase sales
In most cases, your audience is looking for your product or service offering and are using search engines to find them. If you want to tap into these valuable searches, then using SEO strategy is essential.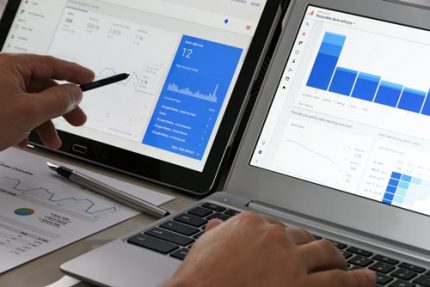 Google search engine has played a significant role in creating location-based search results. For example, whenever someone searches for a product or service, Google will display localized results within close vicinity due to optimization and help in easy purchase.
Here is the ultimate local SEO checklist for professionals to help your site rank highly in your area. While many businesses know the importance of localized search engine optimization, they don't know how to get started and struggle to see results.
In the end, a lot of traffic and leads are left on the table without becoming fruitful. This guide explains how you can attract new customers and develop a more recognizable brand with local SEO.
What is Local Search Engine Optimization?
Local SEO is an online marketing practice that makes nearby businesses discoverable in search engines. It focuses on improving your internet visibility to reach a geo-specific target audience using the power of on-page optimization, content and link building.
It is becoming an essential part of any business seeking to increase conversion and sales. Accomplishing this allows businesses to accurately target customers in a localized area who are looking for products or services.
There are many reasons why you need to focus on localized SEO as part of your digital marketing strategies. This works by allowing businesses to show up in searches for consumers within the relevant areas since showing websites to the audience outside of the related fields will drive wasted impressions and clicks. Geo-targeting keywords are crucial to efficient digital marketing for many businesses.
In essence, this is a term every business should become familiar with and learn how to effectively implement if they want to grow the business online.
This is a strategy that allows you to promote your products or services to the right customer within your immediate area. By narrowing down your SEO efforts, you can reach potential customers searching for the product and establish market dominance.
Several reasons explain why you should consider using a localized search engine optimization for your business. The location-based SEO can deliver traffic to your site that has a better chance of converting users into sales.
This is because users searching locally are more likely to consider purchasing the product from within their vicinity. Also, the most powerful way to get ranked well in search is by targeting location-specific keywords and tapping into a growing market.
In essence, search engines pay considerable attention to the geographical location of the searcher. This is why you have to take advantage of localized search engine optimization to ensure maximum visibility for your business.
Local SEO comprises several key factors that can improve your visibility on a Google search. Therefore, every business needs to familiarize themselves with this practice if they are serious about promoting products and services to the right audience. The geo-targeting keywords puts you in front of the people who are searching for the exact product.
Step 1: Create a Location Page for Each Geographical Area you Operate in
It is pretty easy to start a local SEO campaign for your business if you create a landing page that is properly optimized. Creating a location page (aka City Page) for each geographical area ensures that potential customers searching for your product will find you at the top of the results page. If the user clicks on your link, they are directed to your landing page.
Start by creating a location page and focus on the area that your business serves. For example, if your company has a location in Texas, then set your search campaign to only show to searchers in and around Texas and not outside of the said location. This entails setting your website to read the best SEO companies Texas and make it easier for the audience to find you.
At the same time, geo-targeting
requires excluding the locations that your business doesn't serve. For example, if the company is a US-based retailer, then the keywords should exclude Canada and Mexico since they are not part of the immediate area.
This is the best way to ensure a business is not wasting clicks. Narrowing your search engine optimization is crucial in directing traffic to your site and achieving greater conversions.
Geo-targeting entails focusing on the area that your business serves and setting your search campaign to target searchers in and around the said location. This means your home page should contain information about your products and services and reference your location in the title tag, heading and meta-description.
There are several checklists when creating a location page for each geographical area. For example, you need a title tag that shows up on the search engine results page as your clickable headline.
Your title tag is what stands as the title of your page and should be relevant to your topic to rank on the results page. This is why you should include a keyword and the location of your business in the title tag.
In building this strategy, using the right keywords for your service or product is crucial. This should be a phrase that describes your services while helping your page to perform well in search results.
After a title tag, you also need a meta-description when creating a location page that appears next to the title tag. In the meta-description, you have to include your location to make it easy to rank on search engines.
At the same time, it should be relevant and able to draw your target audience to your website. This means a meta-description should provide answers to what consumers are searching.
Another step in creating a location page is to optimize images and a logo on your landing page. This is a crucial step in having an effective SEO as it can help boost your landing page SEO ranking. Therefore, optimize images and logos by having your keywords in the file name and have the logo or image link back to your homepage.
Your location page should also have testimonials that serve to build trust in your potential customers. This can include placing logos of companies using your product on the page, showing quotes and other statistics.
These recommendations will convince the user that your products can be trusted. Establishing trust with your potential customers is one of the important aspects of this practice for businesses.
At the same time, creating a landing page entails using schema to give specific information to someone searching for your business. Google has a requirement for local business schema where you have to show hours and an event calendar in the search results.
The schema's geographic markup allows you to provide the information that search engines need to understand your content and provide the most relevant search results. When you add a schema code to your site, you enable search engines to display extra information such as pricing information and reviewer information. The code or geographical markup lets search engines and users know more about your business location and can have positive implications for your business.
You should also add the location in the URL where relevant. For example, it is advisable to create separate URLs if you run a chain of businesses in different locations. If you have businesses in the same city but different locations, a tour landing page should indicate every detail for your customer to follow. The idea is to have the address of each location, its contact and map for easy location.
Step 2: Create or Claim Your GMB Page and Build it Out
The second step is to optimize your Google My Business (GMB) for localized search engine optimization to ensure the information is accurately filled out and mentioned on the leading page title. Creating a Google My Business profile is one of the easiest things to do if you want to increase visibility in localized search results. It allows your business to rank on the map that Google displays when users in your area search for a certain product or service.
Google My Business helps company owners to set up their business across Google. This means all the searches and maps will be in one place and highly visible to your potential customers. This simple set-up process is crucial for the online presence of any business by helping you position the business to be visible to your target audience. Depending on the number of businesses in your area, the GMB profile will help you occupy the top spot in rankings.
One of the common mistakes businesses make when planning a presence is when they overlook the value of a strong GMB listing. The GMB feeds the search engine results that your target audience is searching. It acts as an amplifier to business that makes it possible to reach nearby customers. It takes a short time to accomplish the Google My Business and you will stand to benefit from increased traffic and leads.
The first thing you need to do is create and claim your GMB page on the internet. If you already have a GMB set in the old platform, then log in and verify your business information to ensure it is showing up accurately on the search engine. Also, you need to claim your business listings by ensuring the Google places and posts bring value to your business. Once your business is claimed, you will need to optimize your GMB and ensure maximum SEO impact.
You will need to write a properly formatted description of your website with the requisite links. This is important because your Google My Business page is the first thing potential customers see when searching for a product. The description of your page should be unique and compelling to attract your client's attention.
After the description, choose the correct category for your business without appearing spammy. You can add a NAP (Name, Address, Phone Number), relevant pictures and hours of operation on the GMB page
Google posts are a new feature on the search engine that allows you to control any content that shows up in SERPs. As a business owner you want the best content to show up and create a call to action.
Messaging is another important feature to your business listings that allows customer feedback after interacting with your products or services. You can set up a messaging feature such as a number to receive SMS messages or an ability to chat with customers who message you. The trick lies in fast replies to show clients that you care. Furthermore, you can include a Q&A feature on your GMB listing allowing users to ask questions and get prompt answers.
Step 3: Acquire Citations From Local Directories
Besides adding your website to Google My Business, you need to acquire citations from many other trusted directories to use on your website. Citations from local directories are the references to your name, address or website anywhere on the web.
These directories are a major ranking factor for your SEO that can be valuable to your business. You will need to build a unique set of citations for your physical office and ensure the website URL is correct for each citation.
You can register your website with Bing places for business, register with directories or consider the social media platforms such as Facebook. Citations can be manual or automatic depending on how you are using them.
There are plenty of citations to choose from when looking to acquire them for your business. You can search the internet for the list of citations to submit your business and help you optimize where you want to have your business listed. The list of top 50 citations provide a clear picture of where to submit your business.
Secondly, you need to consider the name, address and phone consistency, also known as NAP consistency. It means your business contact information involving the name, address and phone should be listed the same everywhere on the web to ensure customers are not led astray. Any inconsistencies in listing of your contact information will negatively impact your SEO with the search engines thinking they are separate business listings.
In case you have duplicate listings because of inconsistent NAP, you have to correct them to boost your SEO. Hence, ensure you update any old listings to regain consistency and ensure there are no duplicate business listings.
Fixing old listings is also crucial if you are planning to move from your current location to another. Always update the listings to ensure all your citations are current and present accurate information to search engines.
Thirdly, if you want your business to rank highly on any directory site, ensure you submit to the top directories. In most cases, the list of top directories are similar to the top 50 citations with many sites overlapping. The most critical component of localized optimization is the accuracy and consistency in online listings. The name, address, and contact on the website helps in the local optimization of the website. A localized search engine validates the presence of businesses when every point of data aligns perfectly.
The online directory service can help build authority within localized SEO. Google trends can be used to determine which region offers the most potential for conversions. This tool can break down searches by an area and ensure high search volumes. This means you can optimize your website to rank among the best SEO companies in a locality and improve its rankings and visibility.
In essence, submitting your site to quality directories can boost your position in search results and improve your ranking. Google will always index the directory entries, and if they are reputable, they will return your directory entry in the top 5 results on the search engine. This means you will get visibility for your business in search results using the directories. Also, submitting your site to directories will enhance general performance in search results and make your business more visible to anyone using the directories.
Step 4: Monitor your Reputation – Customer Reviews and Ratings
Reviews and ratings are an important part of any strategy and your overall brand reputation. The reviews are a prominent ranking factor that determines consumer decisions regarding your product or service.
They also provide a clear view of what you need to improve in your product and service offerings. This is why you need to focus on getting the best reviews from users interacting with your digital marketing strategy.
Almost every buyer makes a major purchase after making a preliminary search on the reviews and ratings. The customer reviews posted on a company's website plays a major role in determining whether you will purchase a product.
As a business owner interested in SEO, seek out online reviews from your customers to improve your business visibility and increase the likelihood of a potential customer to visit your location. It is important to encourage any customers who are happy about your service to leave a review or rating. These reviews can give you a positive ranking signal and help your business stand out from the crowd.
You can only generate positive reviews by providing excellent service to your customers and build a good reputation. Therefore, let your product or service be a voice brand that will generate better ratings and reviews from customers.
The ratings are an honest opinion from people who have interacted with your brand and can influence how well you improve your brand. If you have tons of negative comments and ratings across social media, you are likely to fail in your digital marketing campaign.
However, you can use these negative comments as a stepping stone to improve your service provision and rankings on the search engines. It is possible to build trust with your clients by responding to online reviews, whether positive or negative.
Therefore, request for customer reviews and ratings on your website and social media after any service provision. The authentic reviews can play a critical role in your SEO rankings. You can benefit by getting an insight into what consumers think about the service and use the information to steer your brand to better consumer experience. The engagement with clients can make a difference when looking to improve your online reviews and ratings.
First, you need to respond to any negative reviews online that are normal for any business. Ask your customers to leave a review and respond to them on all platforms. While negative reviews are normal, the most important thing is how well you manage the negativity. It does not help to have snap reactions to negative reviews about your product or website such as ordering to have the review take down. Instead, learn to appreciate the feedback, diffuse the situation and offer resolution towards the positives.
Also, you will need to generate reviews for your businesses by applying several strategies. There are directories such as Yelp and other sites available to collect reviews to your page. It is also possible to get reviews by requesting them through sending emails to your customers. Online reviews are important for any business that is seeking more contracts with clients. The online reviews can provide a clear picture of what you need to know about your brand and how to improve it. Hence, you need to research the potential market position by examining your online presence and websites.
Generating 5-star positive reviews from online customers and other users will increase your chance of getting more leads. However, you need a unique marketing voice for your brand that identifies you with a specific audience within a locality. This includes creating valuable content that contributes to your brand. Through this interaction, businesses can solve customer problems by offering solutions. For any business that needs to survive in the market, brand awareness and reputation are of utmost importance.
It is also essential to build a relationship with clients using localized content. This is the process of optimizing content for relevance. For example, make sure you include the name of the city or neighborhood in the title to make it relevant to the location of any article you publish. Local events and information are crucial in getting clients to your site.
It is also important that you build a relationship with clients using local content. Reputation management is an important aspect as it determines consumer decisions and your ranking potential. In this sense, establish a brand that sets you apart from your competition. The idea of having a brand is to create an identity that your customers can connect with when transacting business with you.
Your reputation can also improve when you optimize your website for mobile use. A majority of searches are carried out on mobile devices with people contacting a business if they have a mobile-friendly site. Since Google prioritizes sites that perform well on mobile phones, it is crucial that you optimize your website to perform well on a smartphone. It should be responsive and should load quickly on a mobile device for a successful campaign.
Do You Need Help Optimizing Your Site?
Businesses need to optimize content to appear for a target location through the use of these strategies. The importance cannot be overemphasized as search engines focus on delivering location-based results. Every business that has a local presence should have a website optimized for users searching within a specific area. You could be missing out on additional revenue if you have not considered local SEO for your business. A well-optimized website has the chance to bring in higher conversion that translates to sales. If you are still struggling to get the results that you need, feel free to contact us today for expert help.