As a small business owner, you might strongly believe that all you need to grow your business are word of mouth recommendations from friends. Satisfied customers can answer questions and concerns that potential customers have about your customer service and share how your products and services have benefited them in the past.
As a result, your answer to the question of which form of advertisement is best – online or word-of-mouth will always be word of mouth. In a way, you're correct, but you're also wrong. Because you need both.
That's because the Internet has changed things, and wom marketing has expanded to include more than just casual conversations between friends over coffee. That doesn't mean it's not still valuable, but your organization must adapt to what it means today for it to be an effective marketing plan.
The Internet has changed customer behavior
The Internet allows users to have almost anything, especially information, at their fingertips. It's opened up great opportunities for customers to spread the word and access products and services they couldn't have before. But it has also changed customer behaviors.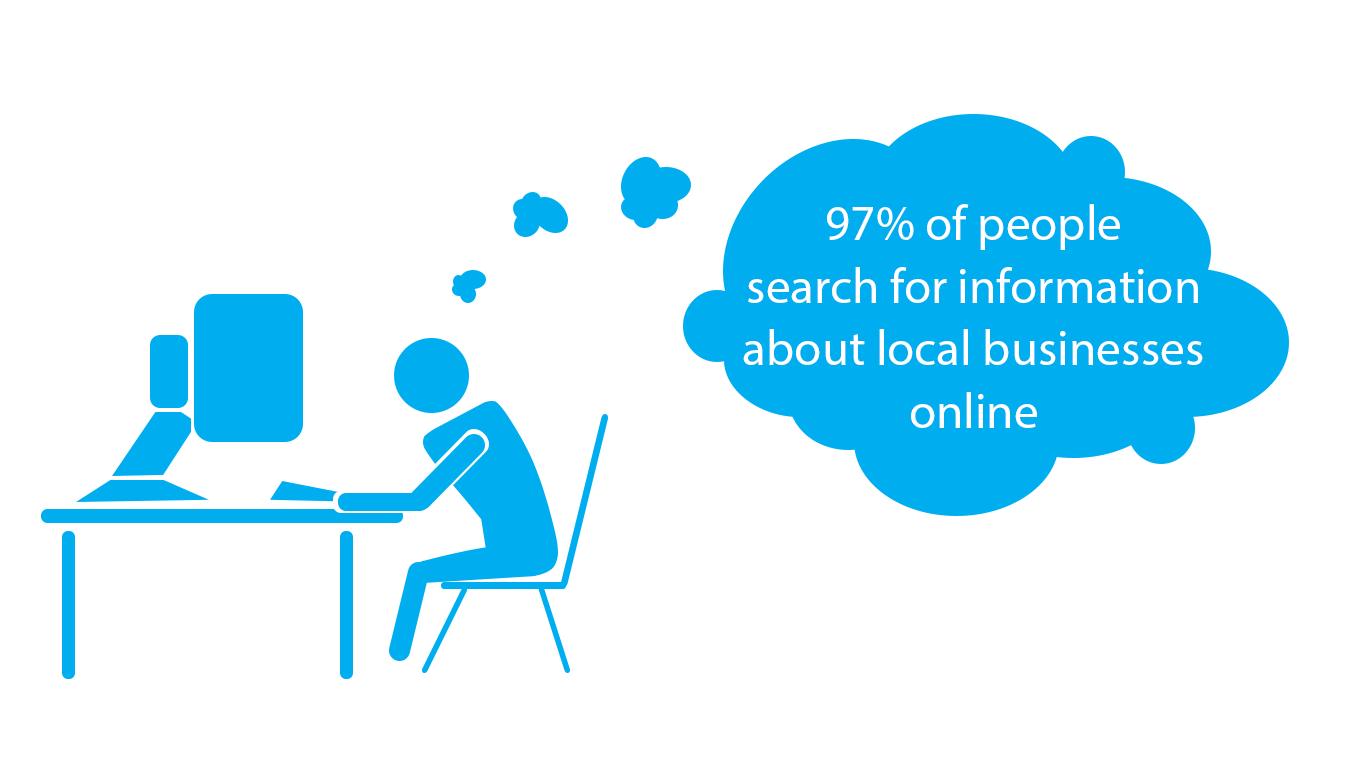 97% of people search for information about local businesses online. And since the Internet is such a prominent part of our lives now, the information customers get online from other customers carries a lot of weight in decision-making.
Customers want information before they shop about products and services, including what customers think about the businesses who provide them. As a result, online reviews and social media posts by customers have all but replaced traditional word-of-mouth.
Word-of-mouth advertising happens online as well as off
However, this online word-of-mouth is still word-of-mouth. It just occurs on the internet instead of face to face or over the phone. In addition, word-of-mouth that takes place online expands your ability to reach potential customers beyond referrals from family members and friends of friends.
Since most people search online for information before they make decisions on what to buy, these sources of information from customers are extremely valuable. They show the benefits of what you have to offer from customers who have experienced the benefits first-hand.
Where does word-of-mouth happen online?
1. Customer Reviews
One of the most obvious places where you can find word of mouth happening online is reviews on sites like Google and Yelp. According to BrightLocal, 86% of people read online reviews, and 57% of customers will consider your business if it has 4-stars or more. Furthermore, 91% of people between age 18 and 34 trust online reviews as much as personal referrals.
2. Social Media 
Many people seek referrals from friends and family through social media platforms such as Facebook, Instagram, and Pinterest rather than in person when they're looking for particular products or services. That means any social media sites where your target customers hang out are places they will pass along information about your business to the people they know.
3. Online Directories and Forums
Directories like Angie's List, Home Advisor, the Better Business Bureau, and others, as well as online forums like Reddit and Quora, are places where consumers congregate both to share information and find it.
How to use word-of-mouth marketing
Because the Internet has changed customer behaviors, it has changed marketing behaviors, as well.  You can still use word-of-mouth marketing. But you must adapt it for the Internet age.
Even though word-of-mouth is based on what customers say about your organization, there are ways you can use digital marketing efforts to boost both online and offline customer referrals.
Think about where a potential customer would go to get information about your products and services. Make sure you have up-to-date information on those sites. After all, according to research from the ROBO Economy, even customers who shop locally search for information online before they decide where to go when they need to buy something.
1. Claim and verify your Google My Business listing 
For example, through a verified and optimized Google business listing, your organization can answer questions posted by potential customers, address concerns or negative experiences, and engage in conversation with customers about your products and services.
2. Create business profiles on social media
Make sure your business has business profiles and participates in discussions about your company and industry on the social media sites where your customers congregate. For example, if most of your customers are on Facebook, then create a Facebook business page.
3. Social listening 
Social listening is another vital aspect of social media marketing strategy. Participate and even create your own online communities such as industry-specific Facebook groups. In addition, pay attention to the questions and topics your customer base posts on forums like Reddit and Quora. Post your answers there, and let customer questions be part of your content research to use as inspiration for social media posts.
4. Respond to customer reviews and comments
No matter where customers post content online, whether it's positive reviews, negative reviews, questions, or comments on social media and blog posts, always respond. You especially want to reply to every customer review or question online.
Your business needs to utilize digital marketing and word-of-mouth advertising strategies
You don't have to abandon customer referrals now that the Internet has changed the way customers get information. But it's important that you incorporate online marketing techniques with traditional offline word-of-mouth so that you can build meaningful customer relationships and attract more people to your business.
By using social media marketing, reputation management, SEO, and online advertising, you can ensure the positive and accurate messages people share about your business stay front and center.
What do you think about word-of-mouth advertising?
Is it all you need to market your small business? Let us know in the comments below. And for more tips on how to market smarter, delivered right to your inbox, make sure to subscribe to the BizIQ blog.