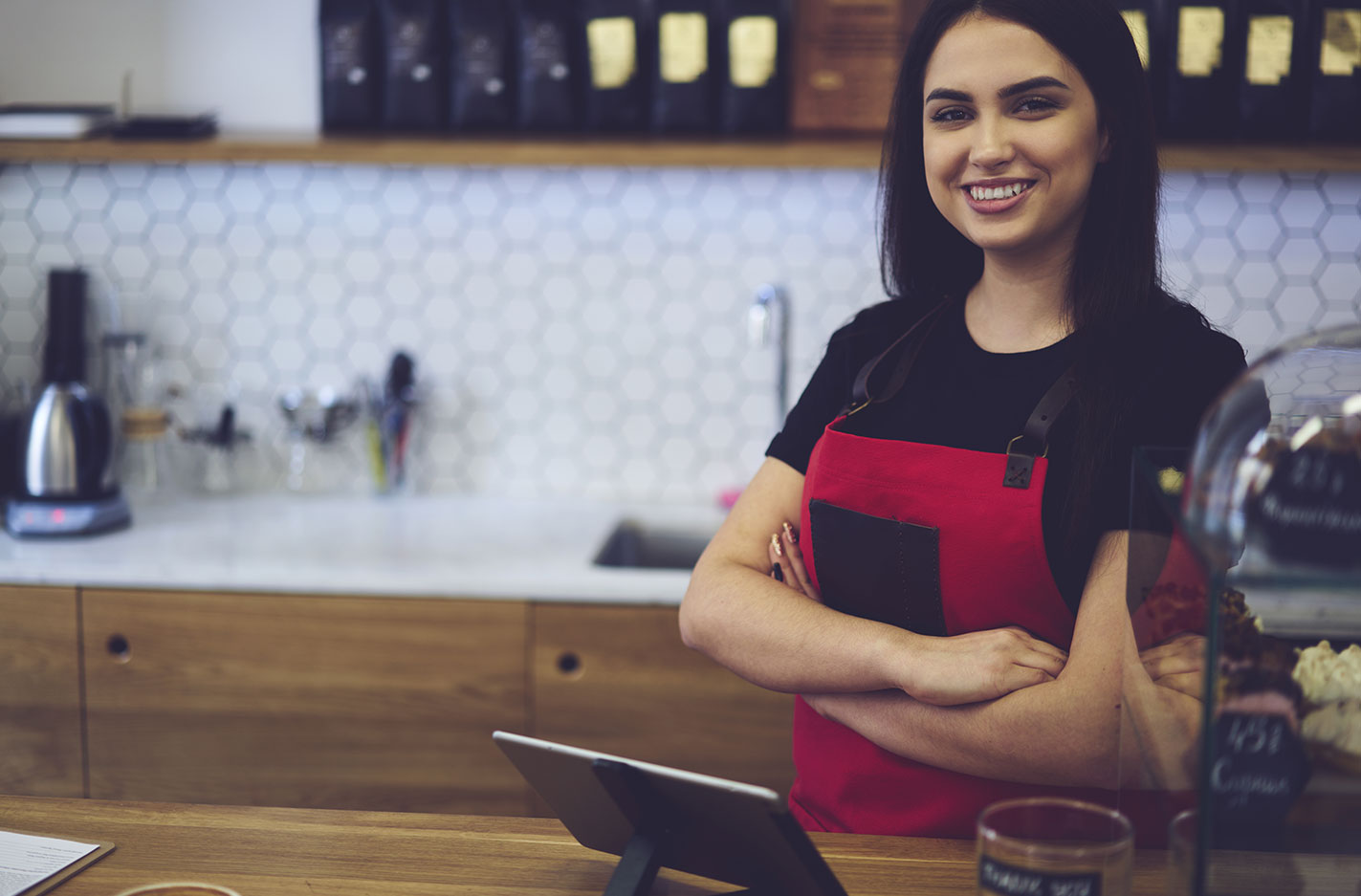 Franchise SEO Packages
BizIQ provides affordable SEO services to thousands of small and medium businesses across many industries. The team has helped many franchise organizations expand their representation in organic search for their more important services (and questions related to their services). Successful SEO – both local and organic – enables both the franchisees to expand current operations and franchisors to expand their footprint across North America and the globe. Many franchisees need digital marketing support beyond SEO. Marketing packages, which include a website build and local SEO support, start at $399 a month. Many franchise owners opt for one of the more robust organic SEO packages, which start at $1,500 a month.
Of course, SEO is not a one-size-fits-all type of service. We want to make sure your franchise marketing fees are showing a return for all franchisees. Learn more about our digital marketing packages for small businesses and supporting services. If you're unsure what your business needs most, schedule a FREE marketing evaluation.
What is Franchise SEO?
Franchise SEO is the process of optimizing a website to improve the visibility of a franchise in search results for location-based searches. SEO for franchises includes a variety of essential SEO strategies, depending on whether the goal is to promote the corporate franchise brand or a franchise location. Since this is essentially local SEO for multiple locations, the marketing strategy should focus on geographical keywords, including specific location details on the website, location-specific reviews as well as title tags and meta description. A good number of franchises enjoy the benefit of being established brands. A local SEO agency for the franchises will come in to help potential customers find your specific location easily.
Four Hallmarks of Franchise SEO
An increasingly high number of people are buying the products and services they need from businesses around their location, which has made it even more necessary for franchises to promote their brands to customers that are near their storefront locations.
#1. Create a Unique Online Environment
With franchise SEO, you will be in a position to create a unique online environment. You will have a chance to look at what your competition is doing in terms of small business SEO services and come up with a strategy that sets you apart. As a powerful marketing strategy, differentiating yourself in a saturated market can help you to attract more customers.
#2. Attract the Right Customers
To improve sales performance and increase revenue, businesses have to work to attract new customers consistently. Today, businesses are even more interested in getting qualified customers who know what they want. Customers within your area who are already looking for the products and services you offer are more likely to make a purchase. With franchise SEO, you will be in a better position to attract the right customers and get a decent return on your investment in marketing.
#3. Get Help From Other Franchises
SEO for franchises presents an opportunity for franchises to help one another. Franchises under the same trademark will be able to help one another, a factor that will be of great benefit to the corporate brand. In case the SEO standing of a particular location goes up, it will pull the lower-ranked stores with it. While this is likely to benefit the franchisor more, there will be some positive impact on the specific franchises in different locations.
#4. Large Scale Marketing
When it comes to marketing, your business will want to choose a local SEO agency that offers maximum benefits. Another benefit of franchise SEO is that the different stores get to be part of a larger marketing plan. Such inclusivity makes it easy to share resources among the locations, with each store enjoying the net benefits. Provided it is done right, standing under the umbrella of large scale marketing will present numerous opportunities for the franchises.
6 Steps Towards Improving the SEO of Your Franchise
When investing in franchise SEO, you will want to be sure that you are working with a company that has a solid strategy, which will help you achieve your objectives and get you the online presence you deserve. These are just a few of the strategies that we will make use of to improve franchise SEO and grow your regional business nationally and beyond, selected after examining the current state of your visibility.
#1. Update Your Unique Locations in Google Maps
The nature of franchise businesses is such that there can often be several stores under the same trademark, but in different locations. Because consumers are increasingly turning to Google to find a storefront, it is important to accurately bring your business information online. In the event that your different locations are not all appearing in Google maps results, we will register them on Google My Business, taking care to indicate that they are unique locations of the larger business. Registering all of your locations will go a long way in improving your rankings in local searches, effectively making it easier for your customers to find the location nearest them, and get directions to your stores.
Learn More About Our Local Listings Management
#2. Optimize Your Web Content For Each Location
Considering how franchises operate, the strategy of the SEO should focus on improving their visibility in local search results. One of the best ways of doing this is by including location-based web pages in the site. Separate from your commercial intent keywords, location-based pages with rich content incorporating local landmarks, regional names, and nearby tourist attractions as they relate to your business will also make it easier for the search engine to know that your website is relevant to what people are searching, making it easier for you to be found. When shoppers need to find something fast, they rely on search engines to provide the information they are looking for, which means that using pages that speak to specific locations will help your business gain visibility.
#3. Ensure a Quality User Experience on Your Website
When it comes to running a successful franchise SEO campaign, we may also need to improve your website. Optimizing your site will help to make it more friendly to users and search engines. Part of our SEO audit will include identifying any shortcomings in areas such as keywords, page load speeds, quality content, as well as on-page and off-page SEO. We will then address any deficiencies resulting from duplicate content and excessive linking. When your site is user-friendly, it will not only rank highly but also encourage visitors to spend more time on your pages.
#4. Work to Establish Consistent Branding
In today's world, it has become important for businesses to build brand awareness. Through proper brand recognition, businesses can attract more customers and build customer loyalty. With franchises, you will need to ensure your local SEO does not deviate from established branding. We can advise on the consistent and deliberate usage of colors, logos, and brand identity of the corporate brand to avoid confusing your customers. We can even provide logo design services, if necessary. On your site, as well as in each unique listing, online branding should be cohesive and in-line with the storefront that customers will ultimately be visiting. A consistent theme and feel will be critical in helping to communicate your brand message.
#5. Curate and Manage Reviews
When it comes to SEO for small businesses, online reviews have been found to be just as important as personal recommendations. Considering that modern consumers are informed and empowered, they will be apprehensive if your business does not have any reviews. Reviews will help potential customers to find out what others think of your products, service, location, and business. They also further legitimize your business, helping you to rank higher among search engine results. Review management will be part of your franchise SEO strategy, and your account manager will work with you to encourage your customers to submit reviews about your business, responding to reviews both positive and negative, and interacting with shoppers to encourage engagement.
Learn More About Our Reputation Management
#6. Develop a Social Media Presence
Social media platforms have become a powerful marketing tool, one that businesses can no longer ignore. In terms of small business SEO services, links to your website from well-established and active social media pages can complement your SEO efforts. Additionally, an active social media management plan can also help you to improve your search engine rankings and increase your online visibility. This will also help you to drive traffic and conversions to your site, because social media makes it easier to share content directly with customers, engage with them, and provide accurate location information. From updating your social media pages to have the most accurate information and links, to working with you to curate specialized content and posts to bring more traffic, we can help ensure that your presence on social media platforms matches the needs of your business.
Learn More About Our Social Media Services
How is Franchise SEO Different From Local SEO?
A good number of people find it difficult to distinguish between franchise and local SEO. In essence, franchise SEO is largely similar to doing SEO for a single location business. In fact, franchise SEO is sometimes referred to as applying local SEO to multiple locations. However, there are some additional factors that we will have to take into consideration when doing SEO for your franchise businesses. Understanding these considerations will help you to differentiate the two marketing practices so that you can better understand the choices we will be making when optimizing your franchise business. While we offer both, and some of the hallmarks have some overlap, it is important to know the six aspects that we consider vital to your success.
#1. Teamwork
While search engine optimization for a single location business will require teamwork between yourself and us, franchise SEO involves a considerable increase in teamwork across the board. The different stores under your trademark will have to work together, and keep inline with the messaging you establish, in order to fully ensure the success of the marketing campaign. You can even pool ideas from all staff, to produce a more successful campaign. Teamwork also means that the benefits arising from the SEO efforts will benefit all the stores in different locations. Through working together, businesses will always have better chances of achieving their marketing goals.
#2. Branding
Today, branding pays an important role when it comes to marketing. Considering that franchise SEO and local SEO have slightly different approaches, there will also be slight variations in terms of branding. With local SEO, provided the business has not changed its brand image; the logo, colors, messages, and other branding elements will remain the same. Franchise SEO brings more chances for confusion, amongst your consumers, which is why we will work with you to develop and maintain a consistent brand profile that can be applied to every location. This consistency will also need to be evident in physical locations and print materials.
#3. One Website, Local Landing Pages
Local SEO involves the use of a single website and a single business location. Franchises have a different model, which makes it necessary to make a few adjustments. Since there are a number of franchises under the same parent brand, search engine optimization will ideally involve a single website for all the different locations. As such, we will need to create area-specific local landing pages for each of your stores. As you grow your franchise business from one to many locations, we will build a directory page providing each location, and all the while making sure that the individual pages have their own citations, social profiles, and link building campaigns. This will mean that when a user searches for information online, they will be directed to the landing page specific to their location, which ensures users access relevant content and information, effectively helping to improve sales performance.
#4. Optimize the Listings for Each Location
There is no doubt that managing information on business listings is an important part of SEO. Whether you are focused on franchise or local SEO, your rankings will improve when you keep your business information consistent across different platforms. Managing business listings for a single business location is more straightforward, because tracking the business across different online platforms will not be stressful or time-consuming. With franchise SEO, we work to make sure that your business obtains and maintains listings for each location. Part of ensuring a successful campaign will involve making sure that there are no differences in the way franchisees write the company's information across listings.
#5. High-Quality Content
Search engine optimization involves improving a website so that it ranks for a specific set of keywords. Considering that franchise SEO is similar to local SEO, both will require that you include high-quality content that speaks to your customers across locations. However, when running a local SEO campaign, you will only focus on a single location, while the situation is quite different with franchises since they are obviously spread across different locations. We will create area-specific landing pages and listings for the various stores and offices, and produce unique content to speak to the customers accessing your site. This will make it easier for customers to locate the stores nearest to them. In the long run, this will improve your overall brand image, something that will benefit both the corporate brand as well as the individual franchises.
#6. Marketing Objectives
There are minor differences between franchise and local SEO. Franchise SEO can be used both when promoting the corporate brand as well as when promoting individual stores. The scope of franchise SEO ranges from a local to a global reach, depending on the brand's footprint. As such, franchise SEO can focus on both organic and local searches as we work with you on attracting more customers. With a local SEO campaign, we will be focusing on one business entity in a single physical location, which means that SEO for small businesses will mostly be directed at reaching customers within the area around the business. When we are working with you to market your franchise, we will take into account your marketing objectives and key performance indicators for the business as a whole, as well as each individual location to ensure widespread success.
Want to Get Your Franchisees the SEO They Need?
If you have a business that is ready to get the visibility it deserves, and you want to maintain brand consistency across locations, contact us to discuss growing your business. Discover why BizIQ is helping more and more small businesses grow in today's market.