Digital Marketing Services for Healthcare Industry
BizIQ is a team of professionals that offers smart local marketing solutions to businesses in various industries in the United States. We help you build and optimize an online presence for your business. So far, we have worked with 26,000+ businesses and work with industries like healthcare.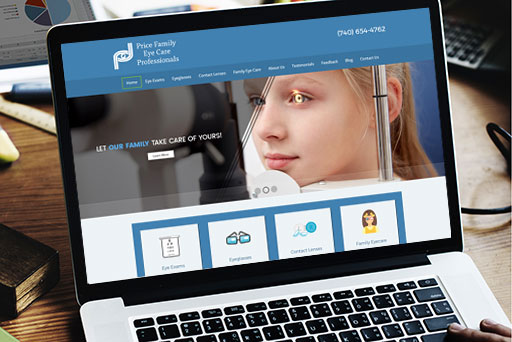 Why Market My Healthcare Business Online?
About 58% of Americans have researched a product online. Every day, about 21% of adults use the internet to search for products or services. Therefore, any type of business, including healthcare service businesses, needs to get and optimize their online presence. The internet will offer low-cost personalized communication, which helps build relationships with prospects and customers. It is a better approach as compared to mass marketing because you can address individual customer needs and increase satisfaction. 
You stand to realize the following benefits if you market your healthcare service business online:
1. Digital Marketing Is Convenient
The internet gives 24-hour access to business without constraints like staff overtime fees and stores overtime hours. Your customer can view your healthcare service site at any time of the day. Furthermore, customers can browse through your products, services, information, and place orders at their convenience. 
2. Internet Has a Wide Reach
Traditional marketing approaches, like the use of billboards, have location limitations. The internet lets you sell products and services to any part of the country and even the rest of the world. You get to widen your market reach without increasing the number of outlets. Furthermore, you do not need a distribution network to sell internationally. 
In case you wish to deliver international services, it would help to observe local business regulations, modify the services to the needs of the local market, translation services, and more. 
3. Digital Marketing Has Flexible Costs
Digital marketing is very cost-effective as compared to offline marketing and business models. You get to save on various costs, including:
Recurring rental and maintenance costs.

Inventory costs.
Businesses can save on such costs because of online business models like drop shipping. 
4. The Internet Facilitates Relationships with Your Customers
The internet is very convenient and effective when it comes to building relationships with customers and retaining them. You can easily follow up with a customer via email or other communication channels after a customer makes a purchase. 
The initial follow-up message could depend on customer action. For example, a purchase could trigger a thank you message, and an abandoned cart could include a follow-up message. Furthermore, you can engage in conversations on social media and offer personalized messages that help customer retention. 
5. You Can Personalize Offers
The internet makes it possible to customize offers for each of your customers based on their profiles. You can build a profile using tools that show the webpages, products, or services on your website they visit. Furthermore, you can send these offers personally to your customers via email or other communication channels like communication channels. 
What Are My Options for Digital Marketing?
As you build an online presence for your business, you need to know which options are ideal for your business based on factors like your needs, your industry, your customers, and more. The following options will help you create a successful digital marketing campaign.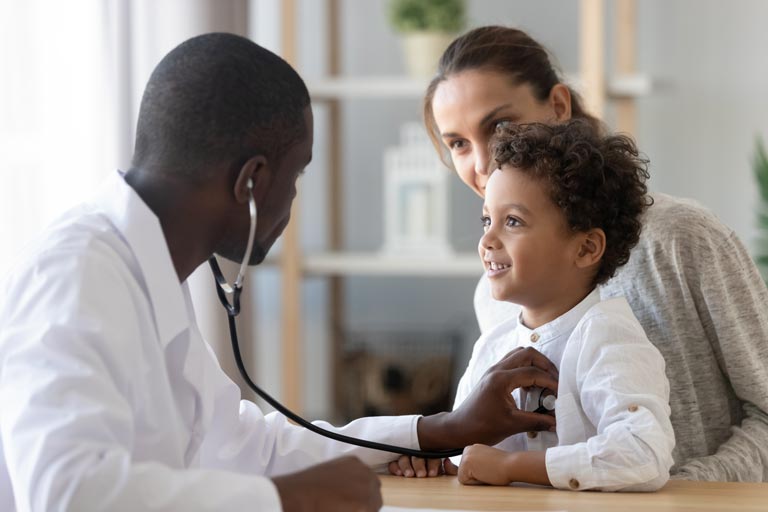 Types of Healthcare Services
Businesses We Help
Doctors 

Nursing

Primary Care Clinics

Specialized Clinics

Hospitals

Urgent Care

Hospices and Nursing Homes
Mental Health Clinics

Physical Therapy and Occupation Therapy

Home Health Care 

Addiction Services

Community Health Centers
How Do I Get Started?
#1

Get a Complimentary Website & Digital Strategy Analysis
#2

Review Findings & Opportunities
#3

Sit Back & Relax Knowing the Pros Are at Work
BizIQ offers flexible and cost-effective digital marketing solutions to businesses. Our services include SEO, local brand management, social media marketing, content marketing, and more. We also offer some resources to help you learn about digital marketing, including our blog, local marketing guides, video library, webinars, and more. 
You can contact us at (888)323-5687 to get a quote for any of the local digital marketing services we offer. Our skills and experience will let you focus on the core activities and growth of your healthcare service business or other industries we serve.