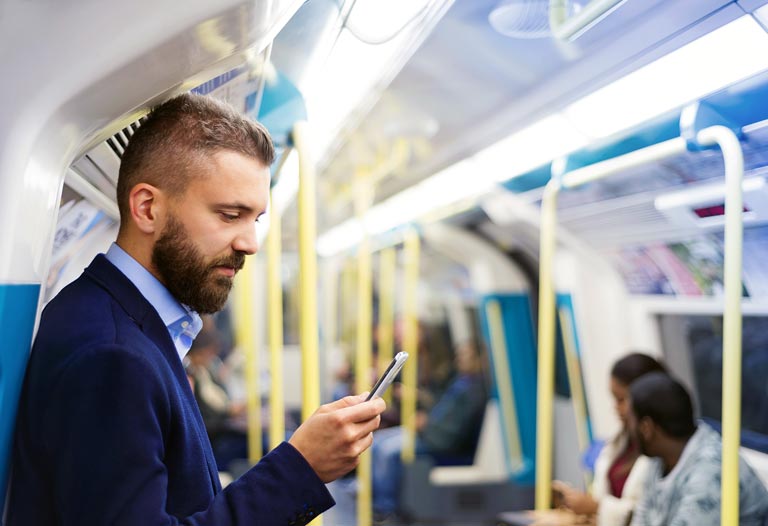 Local SEO Services in Denver, CO
Having an online website gives your business the ability to reach people all around the world. Creating the website is the easy part. The most difficult part is getting users to choose your online company as opposed to other businesses and that's where an expert digital marketing agency in Denver, CO comes in. SEO is the key that makes marketing on the web an easy task. Through SEO numerous businesses can compete for customer attention with brands that have existed for years.
Local SEO in Denver, CO
The city of Denver is a hub of numerous businesses that serve over 700,000 people.
Being the hub for numerous tech and design companies, Colorado business owners know the value of digital marketing. Thus, Denver is a scrambling ground for the top space in search result ranking. This is all thanks to local SEO. So, what exactly is local search engine optimization all about, and why is it essential?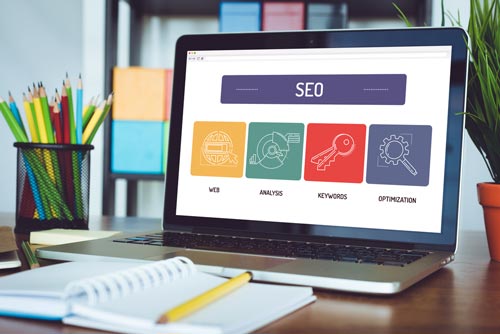 What is Local SEO?
Local SEO is a type of strategy that focuses on your local area. Generally, search engine optimization is geared at making your business more visible to all internet users. However, local search engine optimization focuses more on the people around the area where your business is located. Small businesses are the greatest beneficiaries of local optimization, especially if they have a geographical location. Say someone is at work and wants to order lunch. They will probably search up 'Pizza restaurants near me.' Thanks to local optimization, your restaurant is the first one that will pop up. Instead of focusing on people in Europe who will not buy pizza from Colorado, local SEO maximizes marketing to Denver.
Why a Local Campaign is Important?
Local SEO is fundamental to the success of small local businesses. This is because potential customers are right outside your door most of the time. According to statistics, over 70% of people searching for a product or service will visit a store within a 5-mile radius.
Additionally, searches with the words' near me' and local' have increased by 200%. Your local optimization efforts will determine whether people buy from you or the seller next door. So, what exactly makes up a successful local strategy? Marketing is a multilayered concept; thus, here are a few areas that need to be maintained for successful campaigns:
---
Authority-Building Links
Content on your website must always be linked to authoritative pages. It shows that you have knowledge of what you are saying and that you have done thorough research on a subject. It is these high-ranking pages that are known as Authority-Building links. For a small business, using the most readily available internet page may sound like an easy task. After all, one needs first to obtain a right to use the link for authority building links. However, it is the high-ranking pages that will get you more traffic in the long run.
Location Pages
Products such as cosmetics and machinery are better purchased in person. For such a store, a location page is the best way to get traffic to your store. Location pages work by indicating the exact location of your store or business. Thus, when users search up 'furniture stores near me,' your business pops up. Search engines like google even go further and provide directions to the business.
Listing Optimization
According to Amazon's data, 70% of users only check the first page of a search query. Listing optimization is a process that ensures that your website appears on the first page. Ideally, this is the first hurdle of any SEO campaign. Once a website is on the first page, then efforts can be made to move a website to the top of the page.
Listing optimization often includes the use of keywords, improving seller reputation, and optimizing images and descriptions. Listing optimization in local search engine optimization is a relatively easy task as it is based on the p needs of a familiar population.
On-Site SEO
On-site optimization is the process of curating different aspects of a website to increase its ranking. It ensures that your website has all the things a search engine looks for when a query is input into it. This, in turn, ensures that your website is always seen in multiple search results in your area.
Complete Digital Marketing Packages in Denver, CO
Any form of digital marketing is vital for the success of a business. In this technological age, it is almost necessary to have an online platform. After all, this is where most people spend their time. BizIQ offers multiple services in digital marketing.
Fully Optimized WordPress Websites
An optimized WordPress website ensures that your web content is in the right format. This ensures that both mobile and desktop users can interact with your website comfortably. The BizIQ team ensures that your website is developed and maintained using WordPress.
Reputation Management
Maintaining a positive reputation on the internet is critical in succeeding online. The marketing team does this for you by keeping customers aware of positive news. This, in turn, makes a business more likable, thus boosting sales.
Citation & Listing Management
Citations and links make your website more authoritative and credible. However, links may always need to be maintained and kept functioning. The team manages all links and ensures they are always in working condition.
Content Marketing & Blog Integration
Creating relatable content and blogs is a highly effective marketing strategy. Once people can rely on you for information, then they are more likely to purchase from you. Professional content marketing and blog integration services are also part of what BizIQ does.
---
Helpful Resources in Denver, CO
Denver residents live as a community; thus, they always support local businesses. However, the following are three crucial points to keep in mind when trying to succeed in business:
Office of Customer Advocacy
Setting up a physical location is a big step in business. Luckily, the Denver Office of Customer Advocacy is the greatest source of guidance when taking such an action. The office gives guidance on what a project requires, including the materials and budget. The OCA also helps with the renovation and remodeling of old buildings.
Economic Development Programs
The biggest hurdle when developing a business is capital. Economic development programs have been set up in Denver to help with providing capital to upcoming businesses. This is in the form of loans, grants, and numerous other resources.
Business License
Most businesses in Denver require that the owner have a license. This is mostly to ensure that the business is legal. Contractors also need licenses before the construction of a physical location can begin.
Are you in need of Local SEO Services in Denver, CO?
BizIQ employees are well versed in local SEO in Denver. Thus, our digital marketing knows how exactly to increase your sales. BizIQ services are well-tailored to the practices of other Denver business owners making our services highly personalized. Local optimization is a highly efficient marketing strategy if only it is well utilized.
Local SEO FAQs
SEO is utilized by major brands everywhere on the internet. However, for someone just starting, it may be a difficult concept to wrap your head around. Here are some of the most asked questions regarding SEO:
How Does SEO Work?
SEO utilizes the functional properties of a search engine to increase a website's visibility in queries. Search engines are seen as reliable, based on how well they can produce the appropriate search results. For a search engine to produce good results, it must scan a page's content to determine whether it is relevant to a query. The search engine also analyses a page's user-friendliness and readability to decide whether it is appropriate. SEO uses the knowledge of search engines to increase a web page rank on a search.
Why Does SEO Take So long?
A lot of factors come into play when trying to optimize a website. For a method to be successful, it is essential first to do some research. This may involve observing your competitor's content for a while and even collecting data on visitors to your website. It also takes some time to overtake websites that have always ranked higher in search results. Such websites are most likely still utilizing search engine optimization practices on their webpage. They also have a greater reputation among most users, which is why they rank so high in the first place.
What is On-page SEO?
On-page optimization is the process of working on parts of a website to increase search engine rankings. It involves optimizing headlines, speed, keywords, images, and HTML tags such as titles, metadata, and headers. It also consists of creating web content that is relevant to users' search descriptions.
What is Off-page SEO?
Also known as off-site SEO, this is a marketing method that involves efforts focused on factors that do not include the website itself. Apart from the web page features, it is utilizing all other avenues to increase a page's rank during a search. Off-page SEO methods include using links and creating interactions with users on social media.