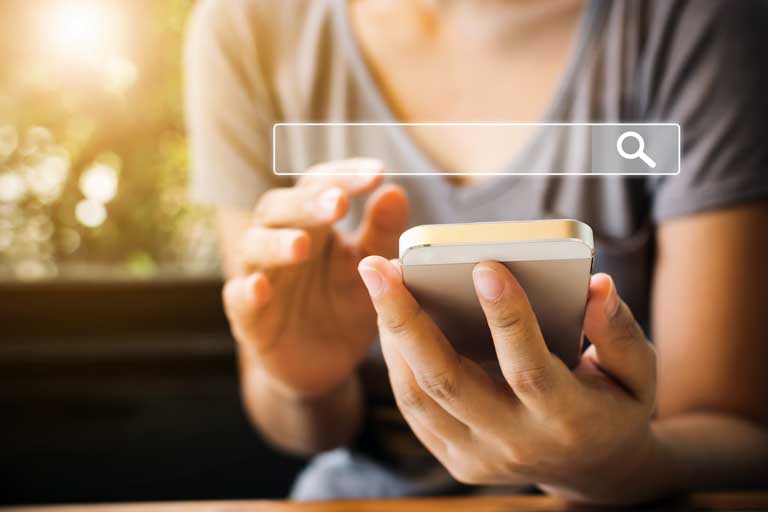 Local SEO Services in Miami, FL
Search Engine Optimization is the most important aspect of optimizing your website to increase traffic and overall sales. However, properly implementing good SEO practices and technique takes knowledge, tools, and time.
By using digital marketing company in Miami, FL, you can help expedite that time by ensuring you are using the methods that are attractive to search engines like Google.
Local SEO in Miami, FL
By hiring a local SEO team in Miami, FL, you are ensuring that your website will rank highly amongst the competition. Local SEO experts utilize best SEO practices and a variety of other tools to ensure your website is consistently on the first page of searches. With Google regularly updating their website requirements and search algorithm, it is important to ensure your website is updated with new Google releases to ensure you do not fall behind the competition. The BizIQ SEO experts will ensure your website follows the latest search engine updates.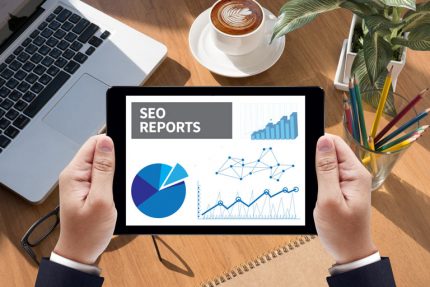 What is Local SEO?
If you own a local business or offer services with a physical location, local SEO is the process of optimizing your website to ensure potential customers can find your location. The goal is to target a local audience that is in the same geographical area as your company.
Why a Local Campaign is Important?
"Near me" searches have tripled on mobile devices over the past two years. For example, a user may search for "restaurants near me" on Google or Google Maps. By having a local campaign, you are targeting these hungry consumers and want to remain at the top of the list to beat out the other local competition.
---
Authority-Building Links
An authority link is a link from a website that is well-established and has gained the trust and authority or search engines due to their size, age, and quality. Having authority links on your website is critical to improving search engine rankings. Some of the best ways to execute this are through guest posts, customer testimonials, internal links, and great keyword targeting.
Location Pages
Location pages are a method of targeting location-specific, long-tail terms. Also known as a local landing page, location pages should be unique per location, easy to understand, have a responsive design, include all-important business or service information, and target the correct keywords.
Listing Optimization
Listing optimization is simply the process of improving product pages to increase click-through rates (CTR), conversion rates, and overall search visibility. The thought is by improving these results, you will generate more sales. This is accomplished by optimizing listing text, keyword discovery, increasing the number of reviews, and improving image content.
On Site SEO
On-site SEO is the idea of optimizing elements on your website to rank higher and increase search engine traffic. This process includes optimizing the HTML source code and content within a page. On-site SEO also helps users understand the purpose of the page and if it addresses their search.
Complete Digital Marketing Packages in Miami, FL
Hiring a team of SEO experts can help you keep your website update or offers entire digital marketing packages. Services of this package include fully optimized WordPress websites, online reputation management, citation and listing management, content marketing and blog integration, paid media management, local brand management, and design and branding, to name a few.
Fully Optimized WordPress Websites
When looking for an SEO expert for your business, many offer full optimization of your WordPress website which means it has reached the apex of searchability and will rank well. This is accomplished using a variety of fast WordPress themes, plugin, and image optimization, zip compression, slim coding, and a variety of other tricks.
Reputation Management
The Internet can ruin a 20-year reputation in five-minutes through negative customer reviews. 92% of customers read online reviews before purchasing a product or service. Therefore, by using a reputation management service, you can earn new reviews from satisfied customers, create a positive brand image, and keep an eye on what customers are saying. Having an online reputation is now the same as holding a local community reputation so it is important to ensure the customer viewpoint is positive.
Citation & Listing Management
Approximately 50% of local searches occur on directories and apps like Facebook, Yelp, Google My Busines, and Yellow Pages. Therefore, ensuring your citations and listings are updated, optimized, and informative is now more important than ever. With citation and listing management, you receive these services and more.
Content Marketing & Blog Integration
Content marketing is one of the most effective types of digital marketing due to the high competition for consumer attention. The idea behind content marketing is creating and sharing online material, including blogs, videos, images, and social media posts, that stimulates interest in a company or brand's products and services. Having a website full of relevant and useful information with targeted keywords will help you rank highly in searches and become an authority site on a specific topic. Digital marketing experts can help you with creating content-rich websites and integrate this information into a blog format that helps with local and global SEO. If in the service industry as a contractor, it is important to have excellent content so you can rank higher in local searches.
---
Helpful Resources in Miami, FL
Business Licenses
Obtaining a business license in Miami, FL requires a few steps before the permitting process. First, you must decide the type of business structure (sole proprietor, corporation, partnership, or limited liability company). Second, choose a name you own or obtain a Fictitious Name certification. Third, check parking, zoning, and regulations within the City of Miami, Fourth, obtain special licenses or permits (where required). Finally, acquire an Occupational License and Certificate of Use.
Permitting
The next step is to apply for a Warrant Permit which allows you to open a business for usage and zoning. Warrants have a two-year lifespan in which you must acquire all other permissions, certificates, and permits before it expires.
Vendor Registration
A Vendor Registration with the City of Miami is required for opening a new business, so your company is registered with the city.
Are you in need of Local SEO Services in Miami, FL?
If you want to capture the attention of the local consumer, your best option is to request local SEO services. These experts can help ensure you rank highly within search engines to gain the best visibility over the competition.
Local SEO FAQS
There are many questions behind the SEO process, techniques, and length of implementation time. Keep reading to have these common questions answered so you have a better understanding of the SEO development procedure.
How does SEO Work?
SEO is the process of creating content that utilizes keywords, phrases, and other relevant information to answer a question or search. A search engine spider crawls all pages on the Internet and categorizes them to be found by users looking for a specific search term.
Why Does SEO take so long?
SEO takes a long time to be successfully implemented because of the amount of competition in a specific niche. The more competition in a field with other well-established players who are also optimizing their website, the more difficult it will be to break into that field as an authority. Becoming an authority on a subject takes the trust of users, excellent content and imagery, great linking, and a variety of other factors. SEO experts can help expedite that process with good SEO practices.
What is On Page SEO?
On-Page SEO is performing optimization techniques on your webpages such as adding meta descriptions, header copy, page titles, image file names, image tags, internal linking, and the correct use of targeted keywords. The goal of On-Page SEO is to rank highly in search engine searches which will improve your visibility among potential customers thus increasing sales.
What is Off Page SEO?
Off-Page SEO is all the off-page optimizations you perform to support your website. These activities include commenting on a blog post or in forums, being a guest author on another website with a byline highlighting your information, social bookmarking, social networking, broken link, building, and influencer outreach.