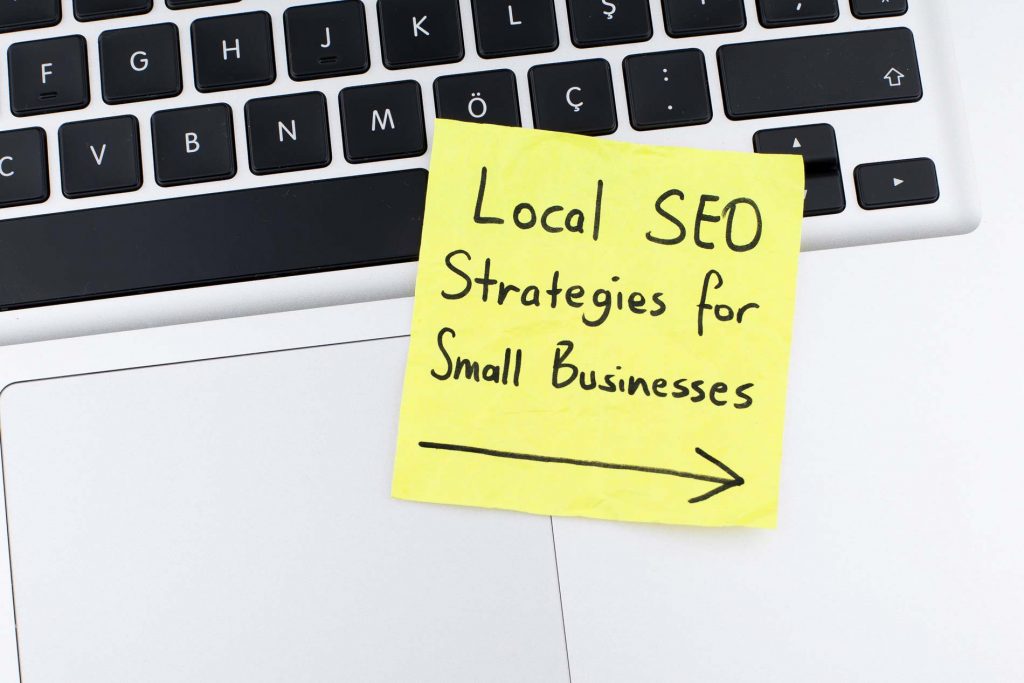 Local SEO Services in San Francisco, CA
If you own a local business in the San Francisco area, then you should consider a professional digital marketing company in San Francisco to help you get found online. If you want to run a successful small business today, then you need to have strong local search presence.
That is where we can help you. At BizIQ, we take great pride in the localized search engine optimization services that we provide. Learn more about how our services can help you and your business below!
Local SEO in San Francisco, CA
Local search engine optimization is one of the most important tactics in the world of digital marketing today and critically important in San Francisco. At BizIQ, it's important for our clients to know how our localized SEO services work and how it benefits your small business. Let's start at the top.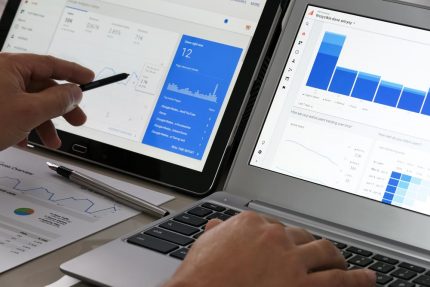 What is Local SEO?
Search engine optimization is growing quickly. SEO is the practice of designing the online footprint of a website to work well for search engines. Because this industry is growing quickly, there are numerous segments and sectors that have developed. One of the most important areas is local SEO. When someone conducts a localized search, that triggers the search engine to track their IP address and pull up businesses that are close to their digital location. Some of the triggers of localized searches include "near me" searchers, town names, and zip codes. If someone searches for a product or service that you provide in the local area, then you not only want your business to show up you need it to.
Why a Local Campaign is Important?
The biggest reason why a local campaign is important is that a significant number of people still visit physical stores when they are looking to buy a product or service. Even though it is true that many people are purchasing products online, many people simply use the internet to find a local business in the area. Therefore, if you want to increase both digital traffic and foot traffic, you need to invest in reliable local optimization services.
---
Authority-Building Links
An authority link is a link from a website that is well-established and has gained the trust and authority or search engines due to their size, age, and quality. Having authority links on your website is critical to improving search engine rankings. Some of the best ways to execute this are through guest posts, customer testimonials, internal links, and great keyword targeting.
Location Pages
We are also proud to provide strong link building campaigns. You need to position your company as an authority in the field. In order to do this, you need to foster plenty of high-authority backlinks that link back to your website. We can use our experience in the field to make sure that you bring as many high-authority links back to your site as possible.
Listing Optimization
We will also make sure that your listings are optimized across all online directories. By making sure that your name, address, and phone number are correct on all major online directories, we provide you with a significant boost to your local search engine rankings. Trust us to keep your NAP information intact.
On-Site SEO
Of course, the backbone of our services includes onsite optimization for your website. We will make sure that your website posts high-quality content on a regular basis in addition to focusing on graphics and keyword density. Trust us to take care of all of your search engine optimization needs.
Complete Digital Marketing Packages in San Francisco, CA
In addition to search engine optimization, we also provide complete digital marketing packaged in San Francisco, California. Some of the main features of our packages include:
Fully Optimized WordPress Websites
We will provide you with a fully optimized WordPress website. We like to use WordPress because it is intuitive, fast, and reliable. We will still make sure that you are in complete control of the information that goes on your WordPress website. We want it to be an accurate reflection of your brand.
Reputation Management
In addition, we also provide reputation management services. Positive reviews are a critical part of making sure that your rankings remain as high as possible. We will keep up with what your customers are saying about you. If there are any fake or incorrect reviews, we will make sure that they are taken down. If there are any instances where customers are providing genuine constructive criticism, we will let you know so you can better meet the needs of your customers.
Citation & Listing Management
Of course, we also focus on citations and listing management. We need to make sure that your listings are accurate in all locations. That way, search engines will make sure they know where you are located.
Content Marketing & Blog Integration
The backbone of most digital marketing strategies includes content marketing. There are countless forms of content that might be helpful for your company including blogs, articles, infographics, and more. We will make sure that we integrate all of your content together into a digital marketing strategy that is tailored to meet the needs of your company.
---
Helpful Resources in San Francisco, CA
During the time that we have served the San Francisco, California area, we have come to fall in love with this location. We like to make sure that all of our clients remain up-to-date on helpful resources in the local area that could help them run their small business. These include:
Office of Customer Advocacy
The Office of Customer Advocacy is a great place for companies to look. There are plenty of resources here that can help them better meet the needs of their customers. This will go a long way toward improving their reputation in the nearby area.
Office of Economic Development
The Office of Economic Development is also a helpful place to go for resources. Running a small business is not easy. Therefore, it is important for everyone to keep up with the resources that are available in the local area. The Office of Economic Development can point small business owners in the right direction.
Business Licenses
Of course, all businesses that operate in San Francisco need to make sure they have the proper licenses. When it comes to business licenses, it is a good idea for everyone to rely on the office of the Treasurer to make sure they have everything they need.
Are you in need of Local SEO Services in San Francisco, CA?
If you are looking for local SEO services in the area of San Francisco, California, then look no further than BizIQ. At BizIQ, we place the needs of our clients ahead of our own. We have a tremendous amount of experience when it comes to digital marketing and we will leverage all of this to help you make sure that your small business is a success. To learn more about how we can help you, contact us today! We would be happy to help you with all of your digital marketing needs.
Local SEO FAQS
When you contact us, you will quickly realize that we care deeply about educating our clients. This includes you. We will always make sure that we answer your questions before you sign up for any of our services because we believe in total transparency. Some of the most common questions that we get asked about our services include:
How does SEO Work?
The entire purpose of search engine optimization is to improve someone's digital rankings in the eyes of search engines. When someone enters a query, it is the job of the search engine to pull up the most relevant results of the needs of the user. Therefore, we will keep up with the algorithms of search engines and make sure that we craft a digital identity for your business that is attractive to search engines. This will improve your rankings.
Why Does SEO take so long?
Many people are frustrated because search engine optimization can take a long time to deliver results. SEO is like a snowball. It doesn't move quickly at first; however, once it gets rolling, it pays off quickly. Because optimization is free, it does take longer. At the same time, this is one of the most cost-effective forms of digital marketing available today.
F
What is on-page SEO?
When people talk about on-page optimization, they are referring to all digital marketing tactics that take place on the website itself. This includes keyword replacement, title tags, and content marketing that goes on the website.
What is off-page SEO?
Of course, on-page SEO has to work well with off-page SEO. Some of the most important parts of off-page optimization include competitor analysis and link building campaigns. We will work hard to make sure that all of our search engine optimization tactics work well with each other, providing you with a comprehensive digital marketing strategy.