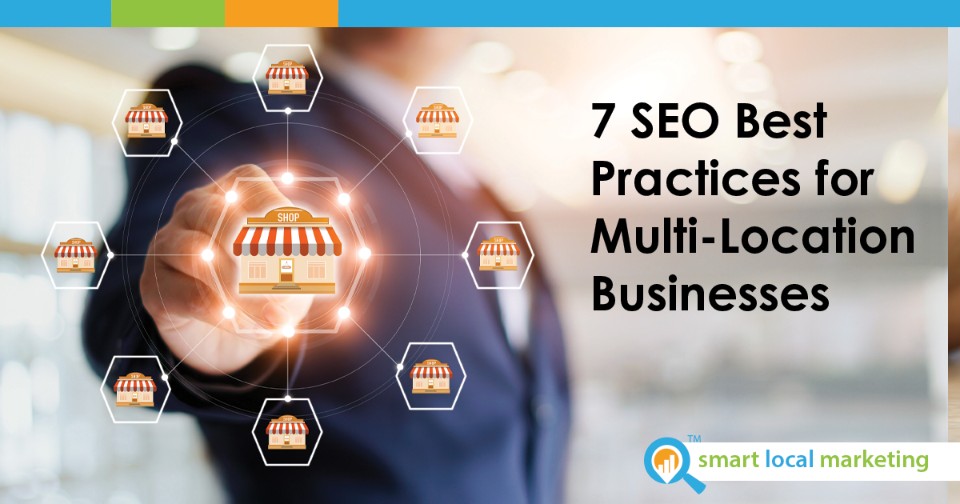 How Multi-Location SEO Differs
Whether a local one or a big corporation with multiple locations, any company requires a local online presence to succeed in the current markets. While consistency is key in any business, multi-location businesses need to consider each location in digital marketing. Customers in the current have embraced mobile use and local searches for products and services.
Therefore, multi-location SEO needs to make good use of Local SEO strategies for each location to realize its potential sales and growth. Multi-location SEO should also address the current buyer habits, for example:
These habits encourage a multi-location to have an online presence and search engine optimization strategies.  
Seven SEO Best Practices for Multi-Location Businesses
1. One-Page One Location
It may seem easier to include all your multi-location business information on one landing page. However, this would be a costly mistake. Each location needs its page to offer any information or services unique to that location. It would be best if you kept the pages separate, non-identical, and optimized. 
It would help if each page had:
Name, Address, and Phone Number for the specific location.

Location-specific content like news, staff information, and testimonials.

Directions or embed Google Maps.

Location-specific titles and meta descriptions.

Images of your business, operations, or staff.

Customer comments and reviews.
It would also help to use location-specific keywords for the content in these pages and submit a sitemap to Google to make the pages discoverable. 
It is essential that you sign up to Google My Business (GMB). Once you have an account, you can create listings for each location. After that, you can optimize your listings if you:
Include URLs to each location page on your profile.

Add photos. 

Indicate operating hours. 

Verify each location. 

Manage reviews.

Observe name consistency: If your business serves the same purpose in different locations, your GMB listings name should be consistent. Use "John's Italian restaurants" not "John's Italian restaurants at San Diego."

Observe category consistency. All your locations in your listing should have a category that represents your entire business. For example, John's Italian restaurants could have "Italian foods" or "Italian Cuisine" as a category.
However, the name and category consistency rules do not apply if your company serves different purposes in different locations. For example, "John's Restaurants" could be listed as "John's Restaurant for Italian Foods," "John's Restaurant and hotel," and more.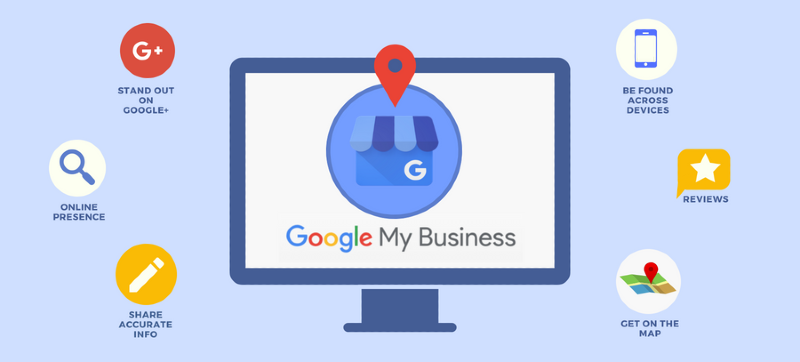 3. Manage Other Listings and Be Consistent in Name, Address, and Phone Number Details (NAP)
It would help if you also listed your business on other platforms like Yahoo, Bing, and more to increase your visibility. You must maintain NAP and category consistency in all your listings. Listing on all these platforms is tedious. Therefore, you can rely on tools like SEMrush to manage your listings on various platforms for a fee. 
4. Utilize Google My Business Insights
Google My Business Insights is a handy tool to monitor your multi-location company. You can access valuable data on the platform's dashboard. 
Some available data on Google My Business Insights includes:
Keywords and questions people use to search for you. 
Various customer actions, like direction requests, visit your website, and phone calls. 

Whether your customers view your business on search listings or maps.
The information available on this platform is very useful for creating and managing your SEO campaign. You can get data that goes back up to 3 months in the latest Google my business insights updates. Furthermore, you can save your data in a Google sheet, print it, and update it with time.
5. Build Links
The presence of backlinks on your pages improves their search engine authority. For a multi-location business, you need to add links to each of the location-specific landing pages. Therefore, you need an effective link building strategy that could include actions like:
Host events.

Become a sponsor. 

Host meetups.

Content marketing.
The above actions will help your business to engage with other local organizations and get backlinks from them. Such organizations could be local colleges, charities, news outlets, and more. Host or sponsor various events locally to build authentic backlinks. 
6. Content and Social Media Marketing
You should also make use of various content marketing strategies. First, ensure that your location-specific pages host local content. Make sure your content is unique to avoid low search engine rankings. Some businesses copy and paste information on their location-specific pages, which could impact your SEO strategy negatively.
Social media marketing helps create content and brand awareness for your business. Each location can have its page for uniqueness, or you could use central social media accounts for uniformity. 
7. Reputation Management
It is essential to manage your reputation for the entire company and specific locations. An ideal approach to reputation management is the management of reviews. Some of the tips to help you manage reviews include:
Try to get reviews by use of call to actions and easy comment or review process.

Respond to all reviews, even negative ones.

Try and solve negative reviews. Follow up with the unsatisfied customer for a replacement, refund, or technical support.

Try to be active on social media for easier and faster customer engagement.
Receive Professional Help with Your SEO Efforts
Managing your SEO campaign for your business can be time-consuming and may call for a little expertise and experience. Moreover, it would be best if you focused on the smooth operation of all your locations. It would help get professional help with your SEO efforts to save time, cost, and successful SEO strategy. 
BizIQ offers smart local marketing solutions like search engine optimization, local brand management, website design and development, paid media management, content and social media marketing, design, and branding. Contact us now at (888)416-9800 for inquiries or to get any of our services.