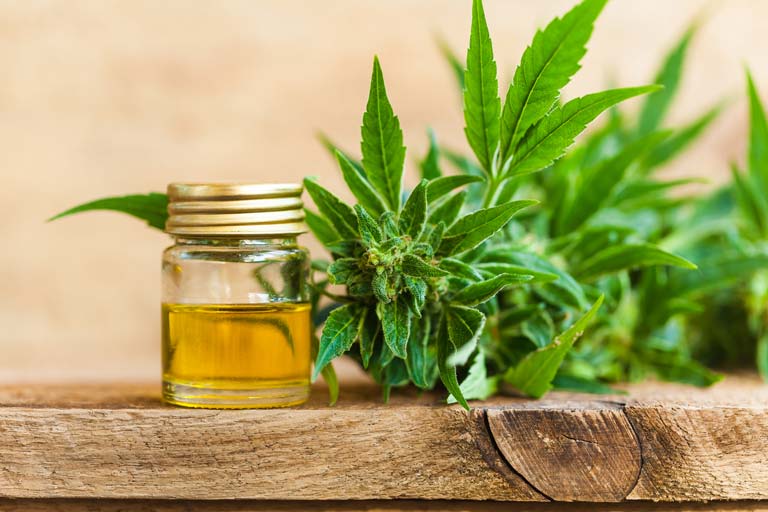 CBD is becoming one of the fastest-growing industries in the world, and many CBD business owners are taking their products onto the internet to make sure that their customers receive the best options, and reliable service. This means an increase in potential competition amongst businesses to be visible to their customer base. Combined with an increase in Americans searching CBD to learn more about these products, it is important for CBD businesses to engage in SEO best practices to ensure that their websites appear in the top search results when a potential customer is searching for products related to CBD. 
Search Engine Optimization today involves examining your website and online presence in their current state, determining the changes that can be made to increase rankings, and then implementing those changes accurately. Search engines are becoming more advanced and nuanced every year, and are quickly able to determine how easy your site is to navigate and use, as well as how much your site and content relate to specific topics that individuals could be searching for. In order to begin the process of optimizing the website for your CBD business, here are a few key tips that you can use to begin the process of setting up your business for success. 
#1 Conduct an SEO Audit an Optimize Around It
One of the first steps that people need to take if they would like to improve their search engine optimization is to actually take a closer look. Many people think of search engine optimization as a destination; however, it is much more of an overall journey. When it comes to search engine optimization, there is no real endpoint. Instead, people need to remember that it is just as hard to climb to the top of the ladder as it is to stay there. Only by taking a closer look at search engine optimization will you be able to understand what you can do to improve your campaigns. 
When it comes to conducting an SEO audit, it is important to understand what your customers are looking for. First, look at whether your site is targeting the correct keywords. Remember that the correct keywords today may not be the ideal keywords tomorrow, as the way people think about things change. Over time, the search habits of people change, and websites have to adjust to meet this change.
Next, is to make sure you are producing enough original content to help your site rank for those specific keywords. One of the most important factors involved in search engine optimization is producing high-quality content on a regular basis. The exact nature of this content may change; however, search engines want to make sure that the website is still active if they are going to rank it highly in their search results.
In addition, companies should check the speed of their websites on a regular basis. If the website loads too slowly, this is going to harm their rankings. The reality is that search engines want to make sure that all websites that are being ranked highly also load quickly. 
Finally, your SEO should include researching your competitors. It is critical for everyone to understand who their biggest competition is and how they are ranking. For example, if your competition is ranking highly, it is a good idea to check and see what they are doing well so that it can be emulated. 
These are just a few of the most important steps that everyone needs to keep in mind when it comes to a search engine optimization audit. Only by conducting an audit on a regular basis will companies be able to improve the performance of their digital marketing campaigns. 
#2 Identify a Niche in the Market
Right now, the reality is that the CBD market is growing quickly. As a result, there are numerous niches that are being developed as well. Companies that try to target everyone in search of these products are going to simultaneously target nobody. That is because if they try to target so many people, it is hard for them to really hone down on their target market. Therefore, all companies need to figure out which segment of the market is the one in which they would operate best.
For example, some companies might be better off targeting the organic market. This is one of the most fastest growing segments, so companies that spend the extra time and money to develop organic products should be able to capitalize on this space. Individuals who are looking for organic options are often willing to pay more money for their products, so this could be a lucrative part of the market. 
There are many other companies that might be better off targeting medical professionals. Already, there are some prescription medications that are being developed, that are created from CBD oil. Therefore, it might be a better strategy for these businesses to focus on this part of the market if they are interested in selling CBD to medical professionals who can then provide their product to patients.
These are just a few examples of the market becoming more segmented and targeted. Therefore, even though companies would like to be able to market their products to everybody, this is not a realistic approach. Instead, it is important for companies in the market to take the time to figure out what their role in this market is going to be.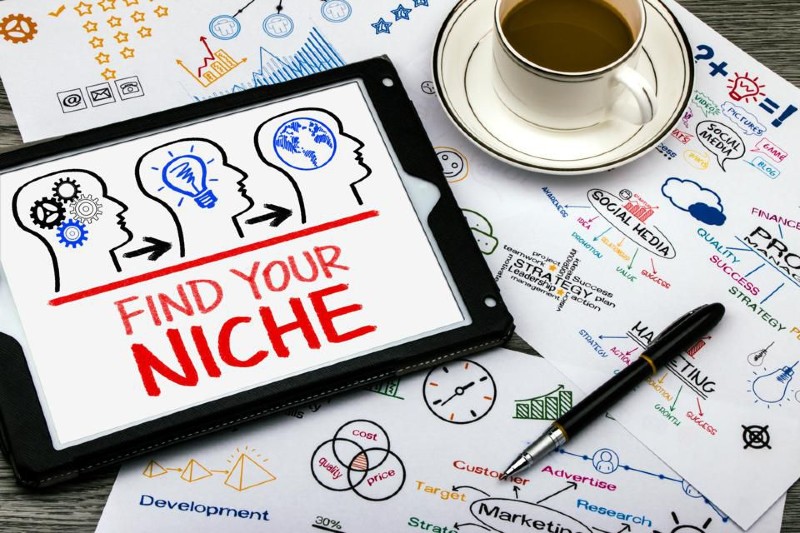 #3 Claim Business Listings and Improve Local SEO
One of the most important parts of search engine optimization today is called local search engine optimization. When someone is looking for a product or service, they might be looking for a brick or mortar store in the local area. If they include town names, city names, zip codes, or "near me" and their searches, then the search engine is going to track their IP address and pull up listings that are close to that IP address. Therefore, it is important for these businesses that have physical stores to make sure they show up when someone is looking for CBD in their local area. 
The only way this is going to happen is if you have claimed your local business listings on various sites. Some of the most important locations include Google My Business, Facebook, Yelp, TripAdvisor, and even the Yellow Pages. It is important for all businesses to claim these listings so they can make sure their contact information is accurate. In particular, Google is going to look at the name of your business and compare this to the name on your listing, the address they have, and the phone number that is listed. It is critical to make sure this contact information is consistent across all business listings, as this is the only way that people are going to be able to find your store in Google searches.
#4 Remember the Power of Social Media
It's important for all businesses to make sure they remember they leverage the power of social media. Social media is incredibly important for a number of reasons. First, social media does contain a lot of business listings. Therefore, this plays a major role in your local search engine optimization. Second, social media is very important for reviews. Many people are going to look at reviews before they decided that product or service is right for them. Therefore, you need to make sure to do everything you can to cultivate positive reviews on social media.
Finally, social media can drive traffic to your website. People who follow your company on social media may be looking for updates on products and services. If your company posts an update on social media, this could be used to drive traffic to the website. This can make a significant difference in your company's sales. 
#5 A Picture Is Worth a Thousand Words
Finally, it is important for every company to understand that a picture is worth a thousand words. Today, consumers are smarter than ever before, and they want to make sure they understand exactly where and how they are spending their money. In the CBD business, it is a good idea for companies to share pictures and videos of their products. This is going to inspire faith among customers, convincing them to come back and buy more products in the future, or try new products in your line that they would otherwise not be exposed to. Be sure to post pictures and videos of the company store, company growing facilities, and the company employees at work on a regular basis. This can go a long way toward driving sales in the future.
Rely on the Professionals at BizIQ for Help
If you are looking to grow your business, then you need to prioritize digital marketing. This is where working with a trained local SEO agency can be helpful. At BizIQ, we are here to help you with all of your digital marketing needs. Contact us today to learn more about how we can help you with CBD marketing!