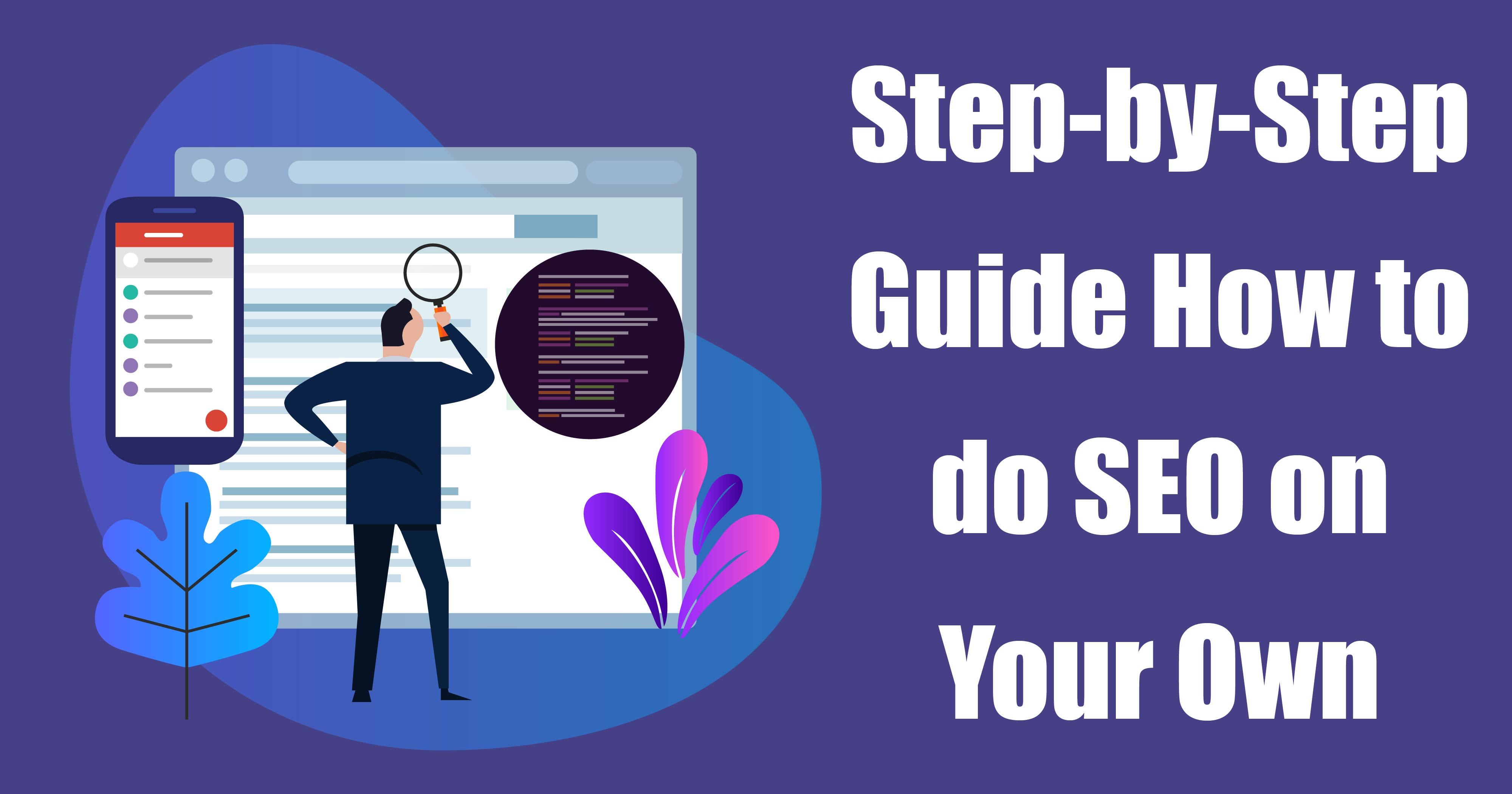 Search engine optimization is the process of improving your website to gain an audience through organic results. SEO does not involve paid advertisements to get traffic; it's simply ranking in search results.
If your site isn't on the front page of Google, you probably aren't going to get any traffic, but SEO isn't only about getting traffic to your site.
SEO involves getting quality traffic that you don't pay for. Of course, you want quantity, but you should concentrate on quality customers.
There are a lot of elements to SEO, but the basics are straightforward. If you're trying to do your own, here's what to know to get off to a good start.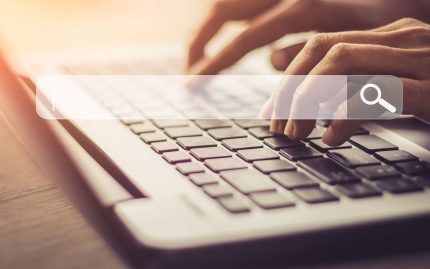 Keyword Research
Keywords are one of the foundations of SEO. You need to find the main phrases that customers use to search for your product or service. In the early days of the internet, many companies shoved a bunch of keywords on one page, but now that practice is penalized. Use keywords minimally.
One recommendation is to have no more than five keywords or phrases for each page on your site. Before you create any webpages, you want to have keywords to focus on.
How do I find keywords?
Brainstorm keywords based on how you think your customers would search for your product or service.
Look for keywords that you're already ranking for.
Check out your competitor's websites.
Use a keyword generator, such as ahrefs Keyword Generator or Answer the Public.
Once you have a list of keywords, use the metrics to focus on the search volume and keyword difficulty. The search volume is how often the keyword is used for search. You want to choose keywords that draw traffic.
Of course, as keywords are more in demand, the harder it can be to rank for them. That's the keyword difficulty metric. KD is how competitive the keyword is. Choose keywords that are in demand, but are not highly competitive, if possible.
Use your list of keywords to create your webpages. Don't try to use all the keywords at once. One aspect of Search Engine Optimization is creating new content for your site.
Build a few pages to get started, making sure you are using keywords and optimizing your pages for Search Engines with a few of the elements we'll discuss below. Create web pages that are relevant to your customer's search intent.
Go with quality instead of quantity, because you will be penalized in SEO when your audience doesn't spend much time on the page. When a customer closes your page without spending time on it, it means that you didn't answer their question, or it wasn't what they were looking for.
Keyword research isn't a one-time deal. Customer's need change over time. Your customer may be searching for gifts related to your product or service in November. Four months later, they want to know how to use your product. Keep a list of relevant keywords that drive the content on your website.
Create New Content
In 1996, Bill Gates said that "content is king." In 2020, content is certainly king in the marketing world. Users are bombarded by advertising messages. Quality content is a marketing strategy that provides information about your product or service to the consumer while also adding value.
Google's mission isn't to provide your business a marketing platform. Google is here to organize online information and to make the user happy. Using that information, you can strengthen your efforts by creating content that matches the user's intent.
Search bots use new content on your site as part of your ranking. New content can help get you noticed by search engines to rank higher. It can take time. Search Engine Optimization is a marathon, not a sprint.
Once you start to rank higher, you must keep the content coming to maintain your place. Creating new pages to target new keywords needs to be part of your Search Engine Optimization strategy.
Creating content isn't only about using your keywords to attract the search bots. Content should be persuasive and relevant to the consumer. Content can position your business as an expert in the industry.
Today's consumers want to know that your brand is trustworthy. Content can build awareness about your brand and industry.
Your content should generate new leads, acquire new customers, and retain current customers. Content holds a lot of jobs. The better your content, the more likely your audience will keep reading, which should lead to sales.
Here are some things to keep in mind when creating great content:
Content can be videos, photographs, blog posts, landing pages, white papers, podcasts, industry articles and infographics. Video is a very popular medium to attract younger customers. Podcasts are another popular content that can reach out through another avenue.
Make your content easy to read. Instead of walls of text, use headers, lists, and images to break up copy and highlight important information.
Simplify your content by using simple language.
Stay on topic. Take broad topics and narrow them down into readable chunks.
Look for business potential. If you're spending four to five hours (or more) creating quality content, you want to have a high ROI. Use your keyword research to drive traffic.
Don't forget to create content that meets customers who are at different points in the sale's journey. Not everyone is ready to make a purchase, but you can engage with them so when they are ready, they come back to your site.
Optimize Pages
Keywords and content are important to Search Engine Optimization, but they aren't the end-all. You can't just put up content on a website and hope for the best. One of the terms in Search Engine Optimization is "optimization." Optimizing pages means that you pay attention to other elements that work behind the scenes in search. Search engines use crawlers to gather information about your website.
They use that information to build the index and rank pages. Keywords and content are big factors in the algorithm that determines who ranks where, but there are many other elements that will determine your search ranking success.
Create Powerful Title Tags and Meta Descriptions
Ranking on Search Engine Optimization is only part of the equation. Even if you rank on the first page, you need to get your user to click through.
Title tags are the clickable part of the headline on Google results. The meta description, also called a meta tag is the element that describes the page. These two elements should make the user want to click on your link to read the content.
Keep these elements within the recommended length. A title tag is usually between 50 and 60 characters. Google cuts off the meta description at about 150 to 160 characters.
Try to include a target keyword, if possible. This lets the user know your page is relevant to their search. You should also include words that evoke emotion. Use power words to make someone click.
Just make sure your content delivers. Every page of your website needs its own title tag and meta title. Focus on enticing the user to click through. Don't overuse keywords in the meta elements. Include relevant information to the user.
Make the URL Descriptive
The URL is the location of your webpage. It looks like this: https://biziq.com/about-us/. From this URL, you can determine the company, BizIQ. The part after the "/" describes what is on the page.
It's easy to deduce that this page is an "about us" page. The user can easily see what the page is about and is more likely to click on it if they're looking for information about the company.
Keep the URL informative and short. It should describe the content and even have a keyword.
Build Internal Links
In the next section, we'll discuss the importance of building links. For now, as part of the optimization process, you want to use internal links to link your pages together.
An internal link is simply a link to another page on your site. Internal links between your pages help the search engine crawlers recognize authority of your pages. Search engines use internal links to navigate your site.
Users also use internal links to navigate your site. The menu is one way to link your pages, but internal links can be within the text itself. You can link to other products or more information to let the user explore more in-depth content about a topic.
Internal links help keep users engaged with your site, which search engines use to rank your site higher.
Fix Technical Issues on Your Website
Remember that Google is interested in the user's satisfaction in your content. If a user clicks through to your site and comes across technical problems, they are not going to be happy.
The user will click back and go to a competitor. Use Site Audit or another tool to find technical problems with your site. These are the behind-the-scenes issues in coding or other errors.
Examples include broken links or pages that take a long time to load, but there are many other types of errors. When you search for your site, if you aren't showing up, it could be a problem with your index.
Technical SEO is a little more complex, but you can use the analytics to find and repair the issues.
Create Social Media Profiles and Local Search Profiles
Although social media links won't directly affect your Search Engine Optimization efforts, it can drive traffic to your site, which does boost your Search Engine Optimization. Social media sites and local search opportunities can provide ways for customers to leave reviews, which may also boost your site. Customers use reviews more than ever before.
If your business doesn't have many, it could be keeping people from clicking on your site. You can use your social media to link to your blog posts to provide information and engage with users. One other element of Search Engine Optimization to get traffic to your site.
Make Sure Your Site Is Secure
HTTPS is essential to ranking, according to Google. Look at your browser where the URL is. If you see a padlock, it means that the site is encrypted.
Only you and the web server see any data that is sent from your browser. Even if you aren't selling anything or asking customers for information, you need to make sure that your site is using HTTPS. If you aren't already, you should read this guide to make sure that you do it right.
Optimize Your Google My Business Listing
A local SEO package can often boost small businesses who may not be able to compete with large corporations. A user who wants a local nail salon wants to see companies that are close by. Google My Business is a free listing provided by Google that improves your chance of showing up in local searches.
Many businesses have claimed their listing, but your business needs to optimize the information to take advantage of it.
You need to complete all the information Google asks for. If you don't do it, anyone can suggest edits to your business listings.
Google has made some new changes to their listings to let business owners provide even more information. You can add that you are a veteran-owned business or use the new booking feature to make appointments with customers.
Include pictures of your storefront to make it easier to find you. Take advantage of your GMB listing to engage with customers and create traffic to your website.
Paying For Adwords or Another PPC Campaign
Since we're discussing Search Engine Optimization, you may be wondering about ads on Google. A pay-per-click campaign is where you bid on keywords to get your listing first.
SEO and PPC are two different branches that can work together. You don't need to use PPC as part of your Search Engine Optimization strategy. In fact, if you don't have a good foundation for organic content, paying to buy keywords in search will just be money down the drain.
When you do a PPC campaign, you pay for every click on the ad. The amount depends on the keyword's popularity and other bids. Once the user clicks on the ad, it takes them to your website.
If you aren't set up to meet the search intent, the user is going to click back without making a purchase or doing the action you want them to take. There's no return on your investment, which means your marketing dollars were wasted.
PPC can support your strategy by driving traffic to your site for a special event or sale. But if you're doing Search Engine Optimization on your own, you may not want to have a PPC campaign until you're seeing the effects of your strategy. PPC campaigns can be complex and expensive if you aren't sure what you're doing.
Build Links
Links are another important element in Search Engine Optimization. External links to your site demonstrate authority. Links are a signal to search engines that your site has quality information.
In the past, some sites have bought links or used other manipulative tactics to increase viability. Search engines will ban your site when you try to build links in ways that violate the terms of service.
For good practices, you need to earn your links organically. It's not an easy process. It will take time to find ways to get other businesses to link to your site, but it is rewarding for your rankings. Here are seven ways to build links naturally and organically.
Links from friends, colleagues and influencers: reach out to your personal network and ask them to promote your website. Your chamber of commerce may be willing to link to your site if you are a member. Ask your local paper if they link to community businesses.
Guest blogging: reach out to bloggers who are relevant to your product or service and ask if you can provide a guest post. You may not be able to be too "salesy" in these posts, but you can provide valuable information about your industry and get a link in the process.
Use community sites, such as Reddit or Quora. Participate in the community to provide authority on your topic from your business.
Use a tool to see who is linking to your competitors. Link Intersect lets you see who is linking to other companies like yours. You can use that information to ask for links.
Create high quality content that is sharable. Sometimes, you can earn links simply by having great content that others want to link to.
Search places that mention your business. If your name is there, but the link isn't, sometimes, all you need to do is ask.
Ask for reviews in your industry. Social media influencers who have a large following are valuable resources who can put your product, service or website in front of a lot of people. Just make sure that you and the influencer follow the rules. If you pay for a post, the influencer needs to make a disclosure. Only honest endorsements should be shared. There may be influencers who will work with you without sponsorship.
You should make link building part of your overall Search Engine Optimization strategy. Work on building new links each month, because your old links may get deleted or the content is rewritten.
Link building can be a slow process, but it will put your site on search engine's radar and improve your visibility.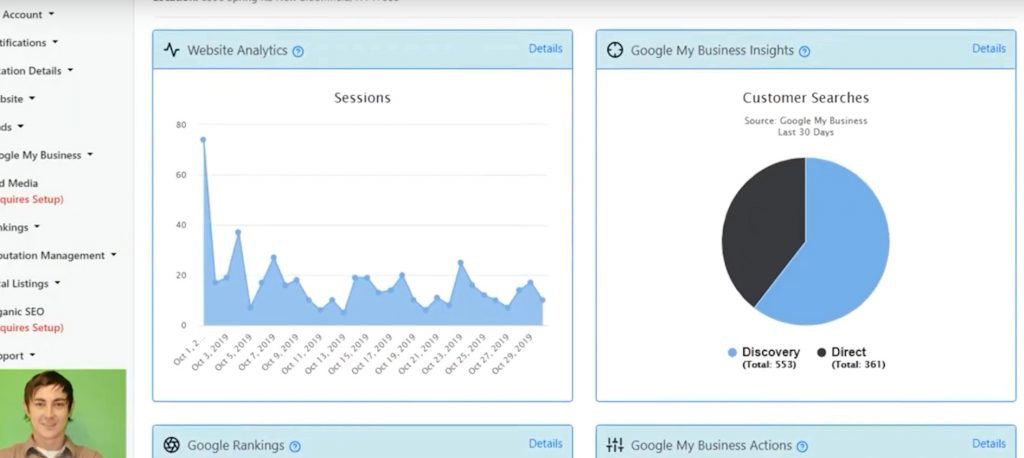 Monitor Your Results
SEO is a long-term process. You can't just launch a website and wait. You have to keep producing new content, researching keywords and optimizing your pages. Google's algorithm changes over time.
You'll have to keep up with those changes to make sure that you continue to maintain your ranking. You can use analytical tools to see if what you are doing is working or not.
Google Analytics is a free tool that gives you data to see how your Search Engine Optimization is doing. The best to hope for is an upward trend over time. You can find out which pages on your site are the most popular.
Look for what search terms people use to find your site. GA can also let you see how fast your site loads and which devices people are searching from. Using this information, you can build new content to meet search intent.
If you aren't seeing an increase in page views over a few weeks when you're actively working for Search Engine Optimization, you may need to tweak your strategy.
You can also set up different landing pages and watch to see how each one does using different strategies. Test different influencers to see which one drives the most traffic.
Look at where your traffic is coming from by using the location feature. You can also use the data to see which landing page converts the most sales.
Using analytics, you can also see which pages are your "exit" pages. These are the pages that are visited before the user leaves the site. Your user has lost interest for some reason.
You may need to optimize those pages to make them more relevant. The analytical data from Google or another platform can help you know your problem pages and the pages that resonate.
Monitoring your results may seem nerdy. It's all about data, and it can really tell you a lot about your site and where you're getting an audience.
This is where you learn if your efforts are paying off. If you have a high bounce rate, meaning that your visitors aren't staying on your site long, you need to do something to encourage them to read your content.
Boost Your SEO Efforts With an Experienced SEO Agency
Small businesses can certainly manage their own Search Engine Optimization, but it can be a big task to reap the full benefits. Even if you hire an agency, you should understand the basics. BizIQ has years of experience dealing with all the components that go into Search Engine Optimization. We partner with you to deal with all the working parts. You can focus on your business and let our team help you rank higher to make those sales. Contact us today for more information.
Learn more about our Organic SEO Services and Local SEO Services.