If you're a BizIQ client, you probably log in to your Back Office on a regular basis to check on the performance of your small business' digital marketing campaign between follow-ups with your account manager. You view your incoming leads, take a look at the reputation management report to check for new reviews, and then you head over to your ranking report to see how your top keywords – those search terms that drive local customers to your business- are performing.
Notice anything different this time around? Your ranking report has changed, and we can't wait to give you a tour!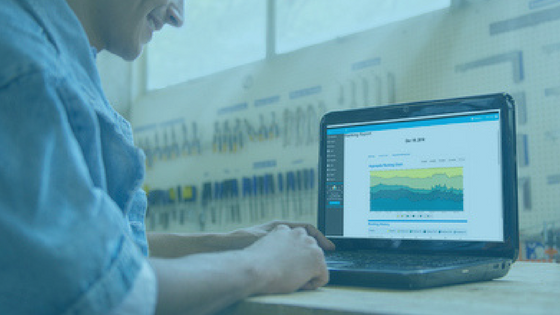 Ranking Refresher
Before we dive in, let's take a quick moment to talk about rankings. Search engine rankings are the fuel that powers the growth machine that is internet marketing. This is especially true for small businesses and service area businesses who depend on getting found by local customers.
Ranking refers to the position a website occupies in the list of results following a search engine query. A business with a website or listings appearing close to the top has a higher ranking and is better able to attract the attention of the potential customer who typed in a search query. It's a simple question of visibility.
What Changed?
While the connection between search engine rankings and visibility may be simple, the way Google decides to rank – or not rank your business is anything but. It involves a complicated mix of factors ranging from the quality of your website copy, how your website responds to mobile devices, as well as the quantity and quality of the network of links that point back to your business, among other factors.
The goal with all the tools and reports we provide to our small business partners is to make it easier to gauge the health of your online presence. While you can still get an at-a-glance look at your rankings, you're now able to dig deeper and track the performance of your campaign's most powerful keywords on a much more detailed level than ever before. The new ranking report helps to give you a more holistic view of your internet marketing campaign's health over time. View stats for individual keywords and date ranges, see how different types of listings perform, view aggregate data, month over month fluctuations, and much, much more. The improved ranking report does all the heavy lifting for you.
Why Reinvent the Wheel?
You've probably noticed that we're a little different here at BizIQ. While we're one of the fastest growing companies in the United States, we're also a small business ourselves. Many of our Phoenix-based team members come from small business backgrounds or entrepreneurial families. We've been in your shoes. In a world where big name internet marketers hand out one-size-fits-all report cards with wild abandon, we believe in building trust through transparency and open communication.
In short, we want to empower small business owners to make smart decisions about their marketing based on meaningful, measurable results.
Ready to Check it Out?
Great! We can't wait for you to see your improved ranking report. Log into your BizIQ Back Office now.
Not a BizIQ customer but want to take a look at how your business stacks up online anyway? No problem. Just let us know. We'll give you a free in-depth look at your online presence. No one-size-fits-all report card. Just one-on-one advice from our small business to yours.