For many, a major holiday provides the ideal opportunity for rest and perhaps a bit of indulgence, be it in food or the beguiling (but unfortunately unessential) purchase that we've been eyeing for the last few months. December, in particular, gives us the chance to eat a little more and worry about our waistlines a little less, at least until the new year. With lights and wrapping paper comes the cold and increased appetites. And while those two things are nothing to worry over for some, they are real concerns for others – able to make an already precarious situation all the more threatening.
Hunger is an inescapable worry for the many who struggle to make ends meet no matter the time of year, and the holiday chaos and dropping temperature can make doing so more difficult than ever. The necessities for filling – often not just one but many hungry bellies, for basic hygienic supplies — pile up quickly, and having the means of affording them is not always the guarantee that it should be.
That is why BizIQ has, for the second year in a row, partnered with the Phoenix branch of the St. Mary's Food Bank Alliance to raise food and other fundamentals for those in Arizona with the most need. Last year's effort was certainly a success, collecting as we did over 300 pounds of food for local distribution. We are very proud to announce that this year, however, we were able to not only match that figure but also exceed it by a fair margin.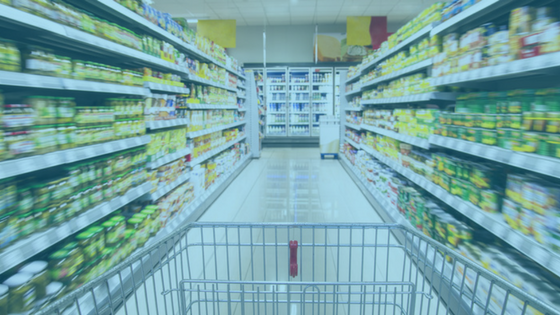 Friendly Competition Brings Big Results
The grand total this year was — drum roll, please — a tremendous 1,104 pounds! We managed to triple our 2015 result and then some, and with one pound of food the rough equivalent of a complete meal, that means that BizIQ was able to help distribute over 1,000 meals to members of our own community this holiday season!
The key to ensuring that this year was such a success? The best and most reliable form of motivation, naturally: friendly in-house competition. We gave each of our four departments separate collections to fill, and all rose to the challenge admirably. Our winner was the combined technical and human resources teams, having collected an impressive 408 pounds; alone more than our previous company-wide sum! They were closely followed by local sales with 316 pounds, client services with 270 pounds, and our Digital Marketing Consultants with 110 pounds.
Nice job, everyone! A little well-intentioned rivalry can go a long way in helping a greater good, so long as bragging rights are thrown into the mix as a perk (and not the driving motivator, of course).
How to Get Involved
We hope that next year's drive proves to be just as big a step forward as the last, but we would all do well to remember that the insufficiencies faced by others aren't seasonal. There are always families who could use a helping hand, and donations — of time, of goods and money — are always welcome and needed no matter the date on the calendar. If you are interested in making a contribution, however big or small it may be, please visit the St. Mary's Food Bank Alliance website to find the food bank closest to you and learn how you can help.
In the meantime, we here at BizIQ wish you a happy new year and look forward to seeing what the coming months bring. We believe that our 2017 is going to be great, and we hope that yours is, too!