Adding or claiming your business profile on Google is an important part of establishing your business online. There are thousands of people searching for products and services every day, and you want them to find you! This not only drives traffic to your website, but also establishes your business' reputation in your industry.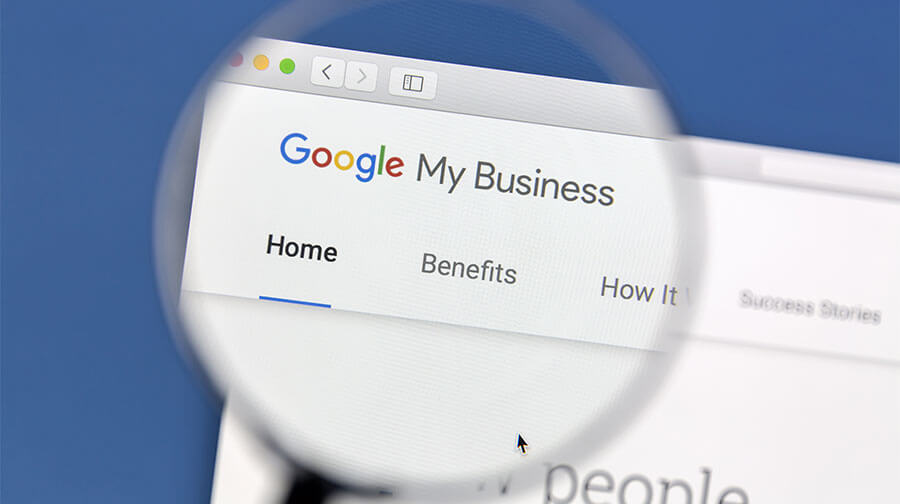 To add your business to Google's map, you'll need to enter your business name, category, and address. You may also want to specify whether your business is Woman owned, LGBTQ+ friendly or wheelchair accessible. This information will help Google determine which search results to show based on the category that your business is in. Once you've filled out the information, Google will send you a postcard with a verification code.
8 Steps to add or claim your Business Profile on Google
1. Find and manage your business in Google Profile Manager. Start by searching for your existing Google business profile or click to add a new business to Google.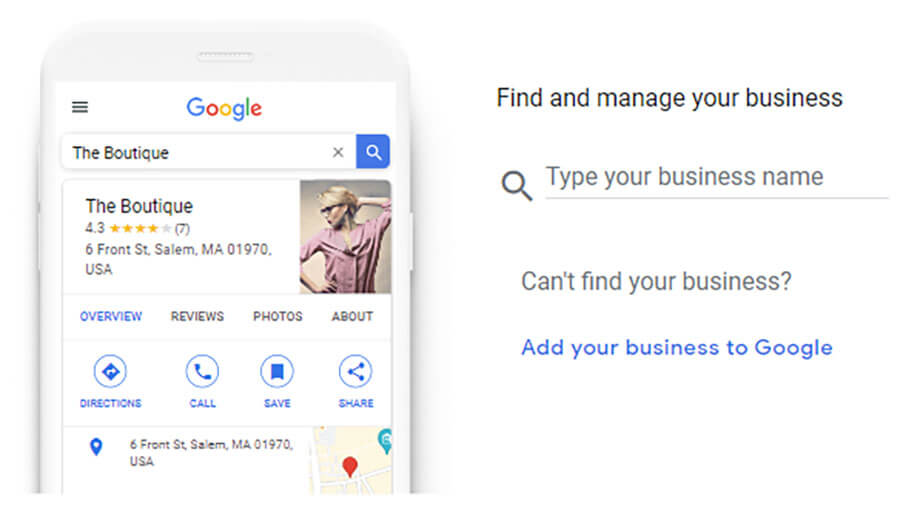 2. Start building your Google Business Profile. Enter your Business Name Exactly as it appears (Your Business name should be consistent across all business listings). Enter your primary Google Business category.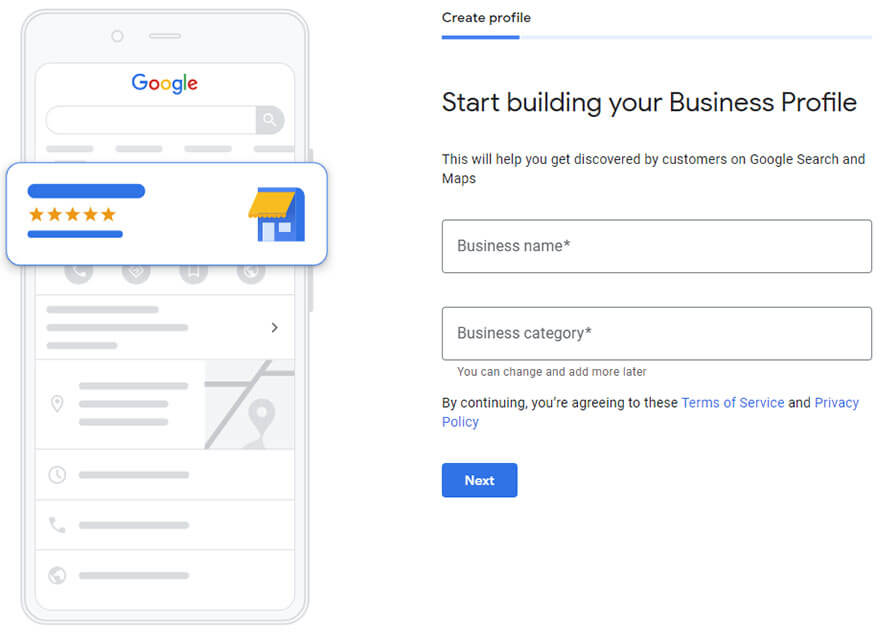 3. Specify if your business has a store front or office that clients can visit.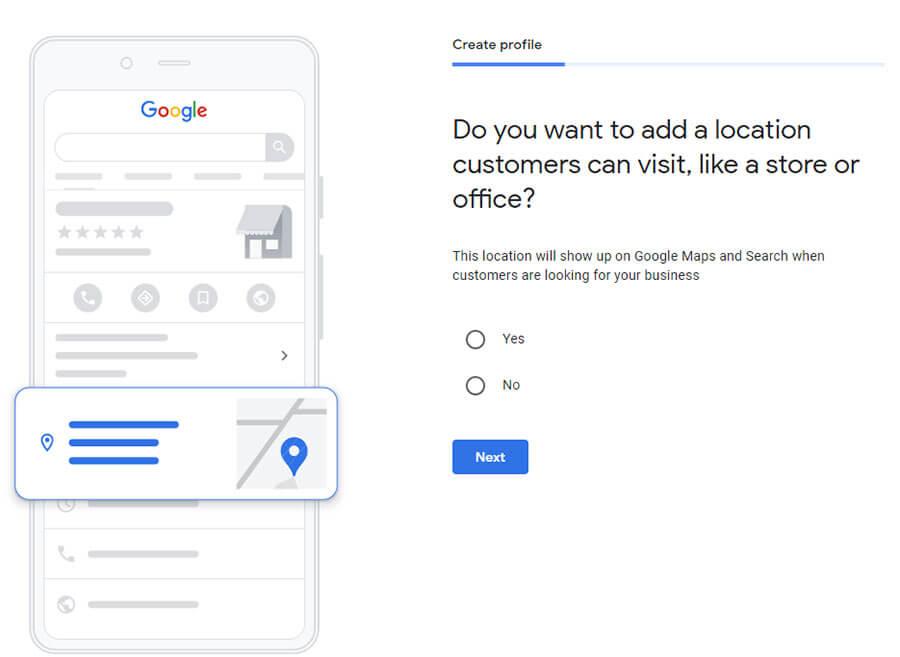 4. Add your Business address for your Google Business listing.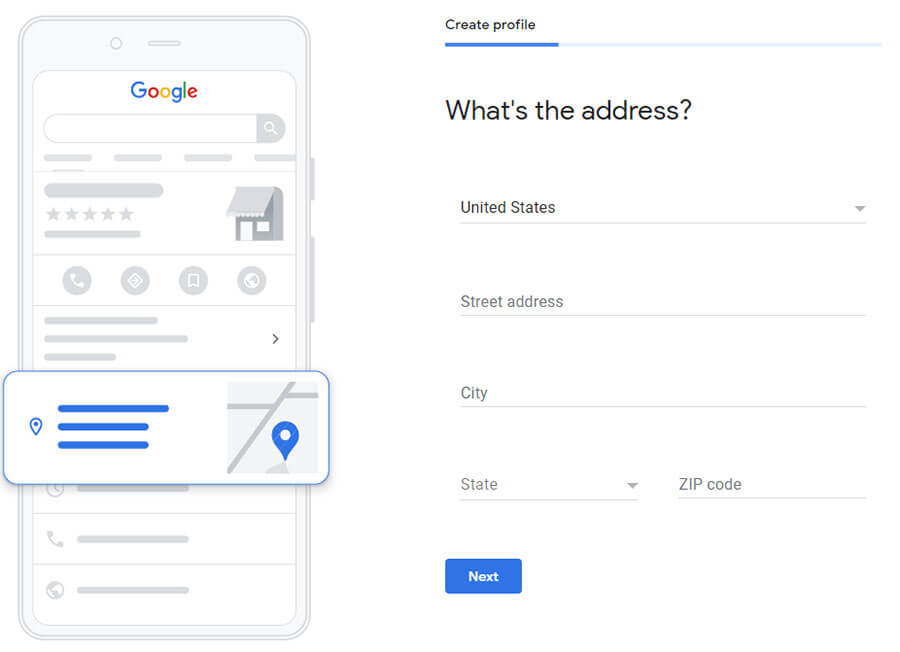 5. Claim your Google Business listing if it already exists.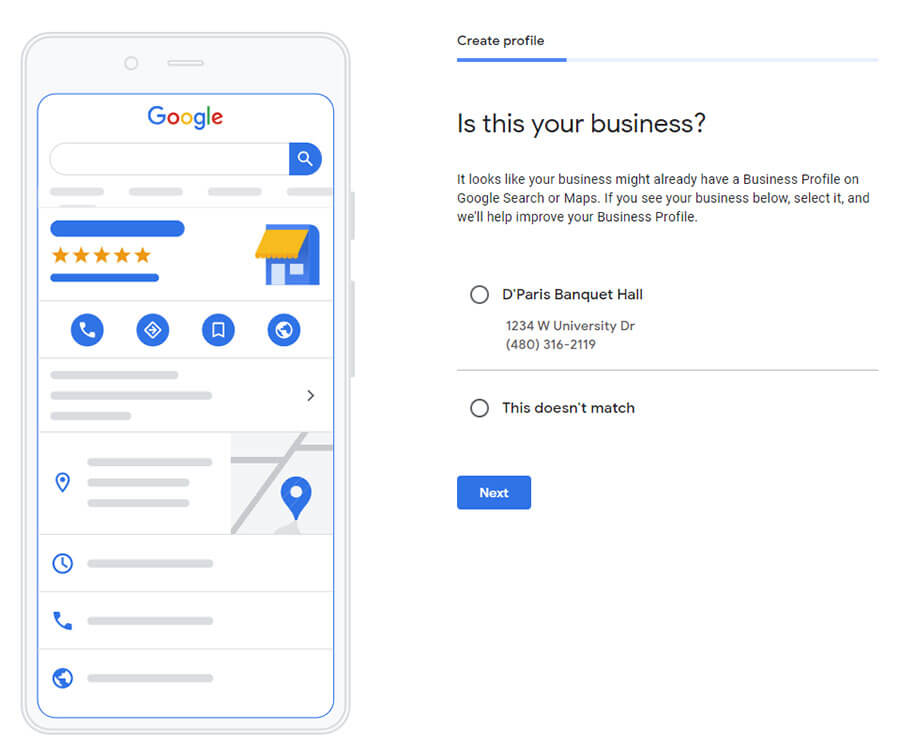 6. Does your business make deliveries or provide services to your customers location.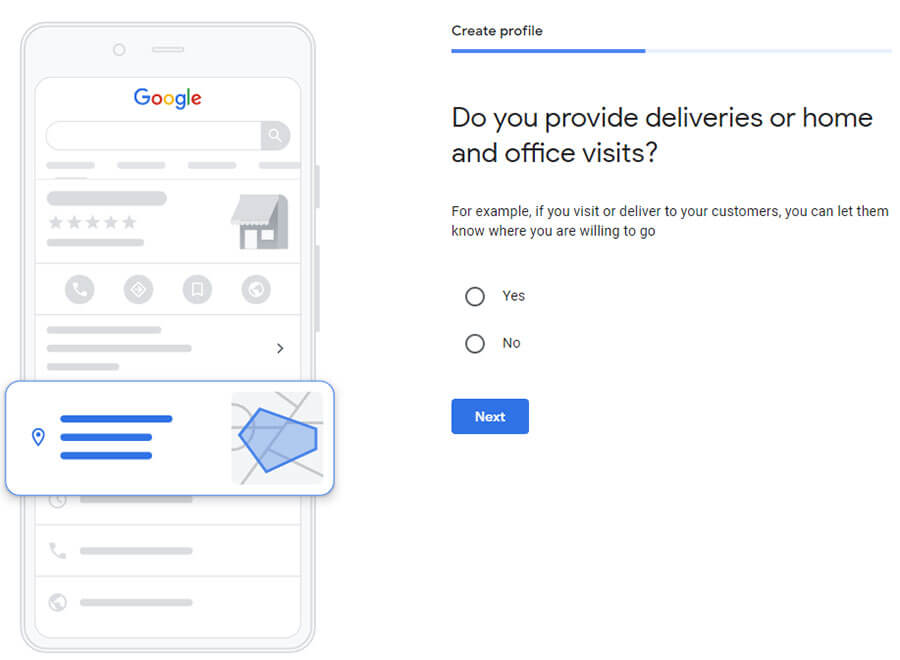 7. Add your business contact information and domain to be displayed on your Google Business listing.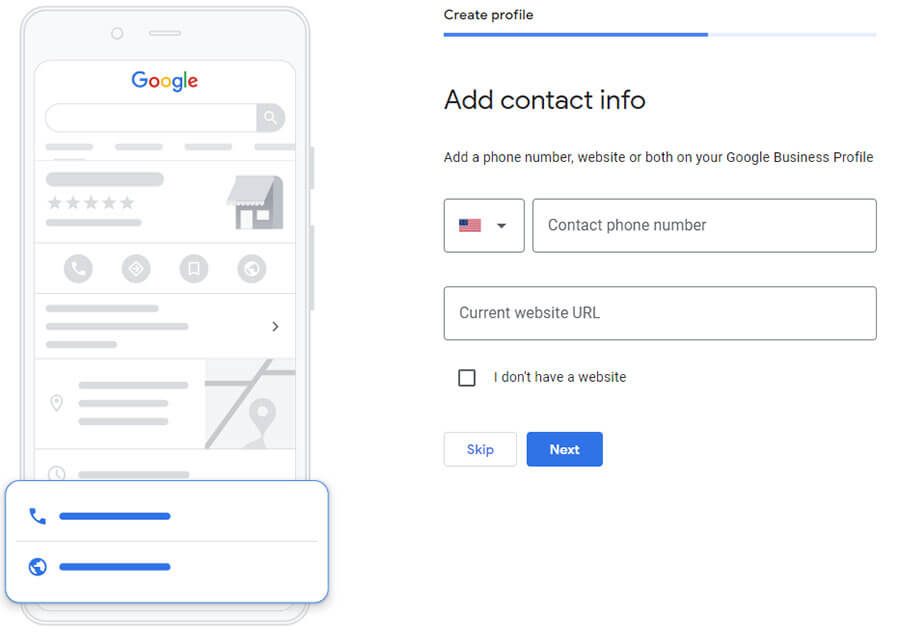 8. Choose how to Verify your Google business listing.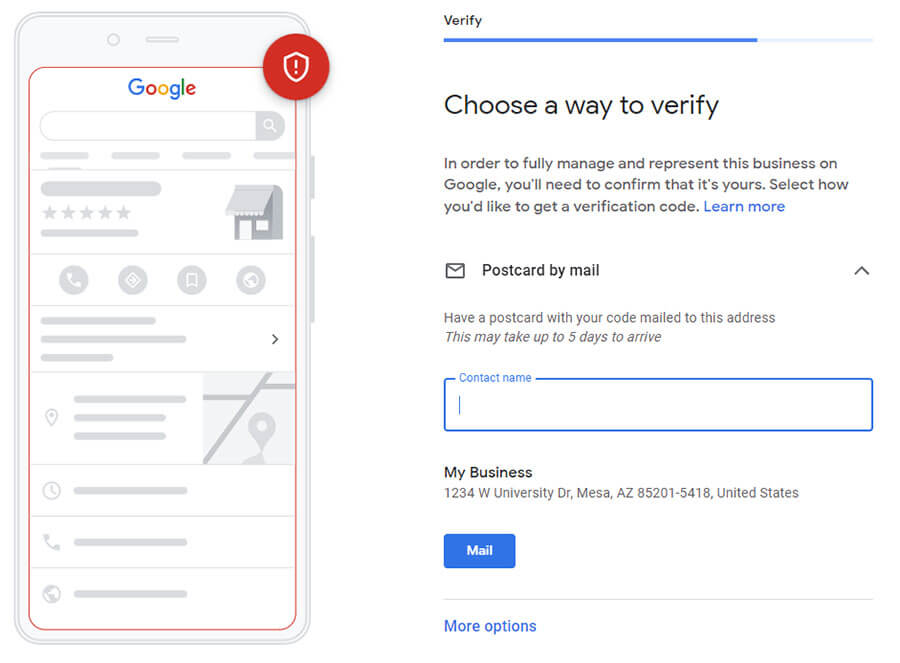 Google Business Profile Verification Methods
Once you've filled out the information, Google may offer you a few different verification methods in order to verify your Google Business Profile.
Postcard Verification: Google may send you a postcard with a verification code to your business address. Once you get the verification code you enter it online to verify your profile. This option is becoming less popular these days.
Phone Verification: Google may offer you the ability to verify your Google Business Profile with a phone call. Google will call you over the phone and read out a code which you can enter online to verify your profile.
Text Message: Google may send a text message to the phone number that is associated with your business profile. Simply enter this code online to verify.
Email Verification: Google may send a verification code via email for some business'. Once you have the code simply enter online to verify.
Video Verification: Google may give you the option to verify your Google Business Profile with a video call. This option is becoming more popular with a lot of industries.
Manual Verification: If all other verification methods fail, you may be able to manually verify your account. To manually verify you will need to send Google photos or other evidence that it's a real business.
Your Google My Business Profile is Now verified
Once you've verified your business, you can add or claim the listing. You'll have to enter the business' name, address, and phone number. Make sure to spell the name of your business correctly so that Google can recognize it easily. You can also choose a category and add more details later on.
Once your business is added to Google's map, it's important to monitor and manage customer feedback to build a strong brand image. It's also helpful to send out automated review invites so that customers are motivated to leave a positive review. Also, you can use Google Feedback tools to address problems before they become bad reviews. Please call BizIQ today at 888-416-9800 for more information or for help with claiming your Google My Business Profile.
Google My Business Profile FAQ's
Here are the answers to the most common questions about creating and managing a Google My Business Page:
What Does A Google Business Profile Do?
Google Business Profile
is a free service that helps business owners manage their online presence. It offers many benefits, including the ability to add photos, improve SEO, and more. It's one of the first steps in achieving local search success, so take the time to create one for your company.
A Google business profile should communicate all the relevant information about your business. In addition to a website, it also offers information about your business' location, hours of operation, and special events. Google uses various signals to determine the best results, so be sure to provide accurate and up-to-date information about your business.
In addition to showing local search results, your profile can help you promote your offers and sales. It allows you to include photos, videos, links, T&Cs, and more. It also provides a call-to-action (CTA) button for your customers. By using this feature, you can save valuable time on searching for potential customers.
A Google Business Profile (formerly Google My Business) is a free listing on Google. It allows business owners to include all the necessary details about their business, including photos, website links, and contact information. A Google business profile helps your business to get maximum visibility across Google's platforms, including Maps. By using it, your business can boost its local search ranking and boost traffic.
Is It Free To Put Your Business On Google?
The Google My Business page is one of the best ways to promote your business on Google. Google My Business is free to set up and allows anyone to add their website. It also allows potential clients to find you when they do a search. You might be worried about using your home address in the search results, but Google has addressed this concern by expanding the targeting of its search engine to include your entire state.
My Business Doesn't Have A Storefront. Can I Still Have A Business Profile?
You can create a Google My Business profile if your business does not have a physical storefront. Sign in with your Google account, enter your business name, and click on "add a business." Make sure to enter the exact business name, as Google's algorithm prefers businesses with consistent labels. For example, if your business specializes in photography or make-up, a good label might be "plumber." If you're not sure, check out the listings of your competitors and decide which label fits your business best.
Should I Create A Business Profile If I Already Have A Website?
Google Maps is one of the best marketing resources for local businesses. Having a listing on the site can generate new customer leads and increase the exposure of your brand. Local customers open Google Maps when they're looking for a local business. This could lead to additional revenue and more customers. A map listing can also contain your website, if you have one.
Why Do I Need To Verify My Business?
Verification is a key step for businesses to take in order to get the most out of Google. Verifying your business on Google will ensure that it shows up in Google Search and across other Google products. This step can be done through the Google My Business website. To get started, click on the "Get Verified" button.
Can I Respond To Customer Reviews On My Business Profile?
Google's business profile, or GBP, is a platform where local businesses can receive and respond to customer reviews. While some reviews are short and straightforward, others are filled with questions. Responding to these types of reviews shows the customer that you've read the reviews and are interested in solving their problems. By using templates, you can respond to reviews quickly and easily.