So, can a person delete their business from Google Maps? It's kind of a trick question, and the short answer is – you can't. Keep reading to find out the long answer and what you can do instead.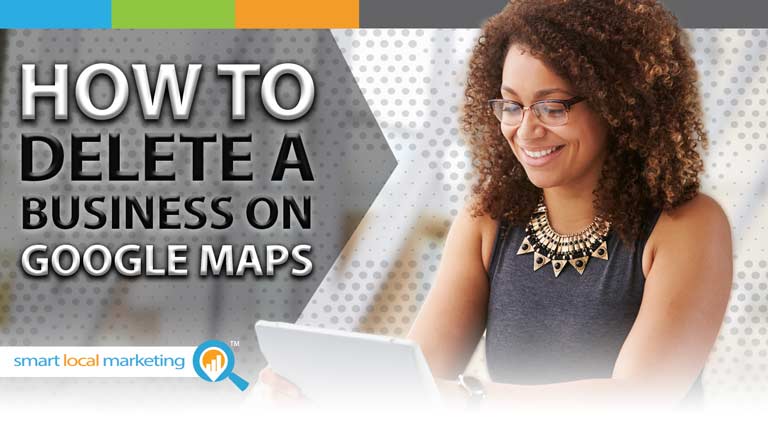 How do I delete my business from Google Maps?
Unfortunately, for those that find their business on Google Maps and want to remove themselves from the platform, the option is not available. While you can remove a listing from your personal Google My Business account, you aren't able to outright delete the information from Google Maps.
The best option for businesses that find themselves on Google Maps is to take full advantage of the free marketing channel and optimize it to bring in more business. Google Maps optimization, or local SEO, is one of the many digital marketing services that BizIQ offers.
Read on to learn more about Google Maps and how to react to Google listings for your business:
What is Google Maps?
Google Maps is a free online map provided by Google and the cornerstone of a solid local SEO campaign.
Apart from getting directions, the online map enables you to find information about local businesses, provides traffic information, can help you find your location, and provides information on distance and the estimated time of arrival for your destination.
The web mapping service has tons of information about different places built into the map. For instance, people can find the physical address of a local coffee shop when they search for its name. Just some of the information that will be displayed can include how late it is open, and a link to the website.
How to report incorrect information on Google Maps
As is the case when on the Internet in general, once something is there, it's there forever, whether you want to be or not. You can't scrub details about your small business out thoroughly. So, your best course of action is to take control of your reputation and manage the details of your local listing to ensure they're accurate.
That's going to be a losing battle, and bad information can ultimately lead to bad reviews and a loss of business if not taken care of properly. It's best that you take charge of things to maintain some control over how you appear to potential clients.
What do I do about duplicate listings for my business?
You may also be able to merge your listing with another (assuming it is a duplicate for the same business). However, Google is picky about when it will allow this. Moreover, doing so will probably require working directly with their support team. That's why it's best to rely on a marketing professional if you're trying to combine two or more listings into one!
My business is closed, why can't I delete it from Google Maps?
If you want your business gone because it's closed its doors or moved to a different location, mark it "permanently closed," instead. There is an option to do this in your My Business dashboard, right above the "remove listing" button. Again, you can also remove the location from your GMB account, but it still will appear on Google Maps. Regardless, Google recommends you mark it permanently closed before deleting the listing.
Do I want a Google Maps listing for my business?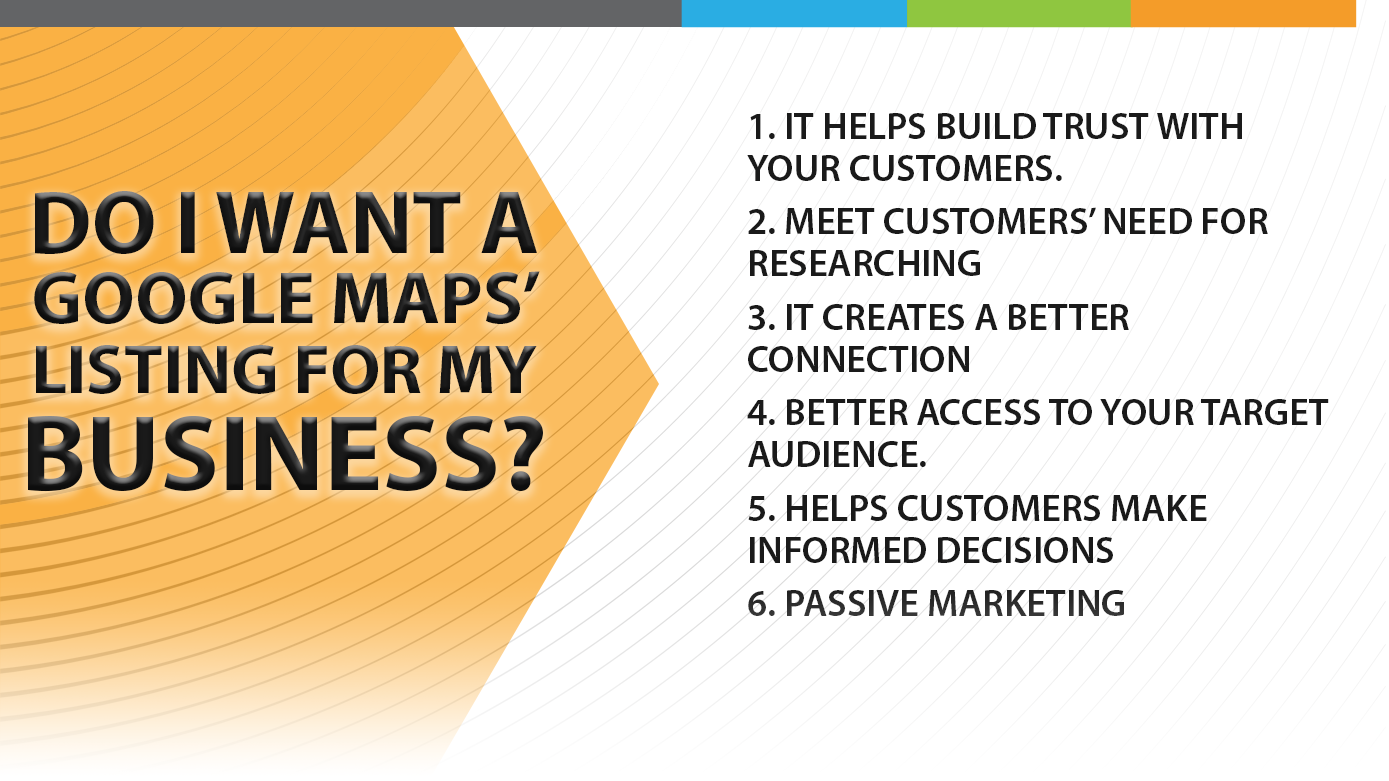 Considering the important role that Google Maps plays, any business owner who is keen on making it easy for customers to find their services should add their Google Maps. A Google Maps' listing will benefit both your business and customers, helping to build healthy relationships and create customer loyalty. Here are other reasons why you need a Google maps listing for your business:
#1 It Helps Build Trust With Your Customers
Customers are likely to trust a business that works on humanizing its brand. When it comes to your website, humanizing your brand will involve adding pictures of yourself and your employees, or having an "About Us" tab. Using Google Maps street view helps to humanize your business as it puts a face to the business, helping build trust with your customers.
#2 Meet Customers' Need for Researching
Today, a good number of customers will do some research online before visiting a store. Part of the information they will be looking for is how the store looks, the personality of the business, and how friendly the staff is. Google Maps street view often allows you to give prospective customers a virtual tour of the store, effectively helping to meet this specific need. This goes a long way in ensuring they feel comfortable about doing business with you.
#3 It Creates a Better Connection
Giving your customers a virtual tour of your store makes them feel valued and appreciated. At the same time, humanizing your business makes you come across as a legitimate and trustworthy business. Rather than perceiving you as a business that is trying to lure them, customers will see you as a company that is trying to give them a great customer experience. This creates a better connection between you and your customers.
#4 Better Access to Your Target Audience
Google Maps make for a great way for businesses to reach their target audience. Before taking prospective customers on a virtual tour of your business, you can set it up and decorate it in a way that will attract them. When users conduct localized searches, they are more likely to choose you if what you have is different from what your local competitors offer.
#5 Helps Customers Make Informed Decisions
Customers look for information online before buying products and services so they can make further informed decisions. Google Maps street view contains most of the information that customers look for in one place. By looking at the location and taking a virtual tour of the space, customers will be in a better position to determine whether your products or services will meet their needs.
#6 Passive Marketing
Some of the most trusted and effective marketing channels are word-of-mouth, user-generated content, and reviews. Through Google Maps Street View, customers will have access to your business. As such, happy customers can show your business to their family, friends, colleagues, and followers. This form of passive marketing will help to boost your marketing efforts.
Who created my Google Maps listing, if I didn't?
The business information that Google displays often comes from different sources. It is important to remember that Google strives to provide users with complete and up-to-date information to enhance their experience. Some of the common sources of details about your business include verified business listing, reports from users, and data they can find about the business.
Below is how Google sources their information relating to your business.
You
This refers to the information you have added about your business. As the information changes, you can add, edit, or remove details to ensure the information displayed is accurate.
Your website
Google relies on the information on your business's official website to get details relating to your business. The details are then displayed as part of search results when users conduct localized searches that are relevant to your business.
Users
Whenever a person who uses Google services leaves information about your business, Google will update your Business profile. Information from users can be in the form of reviews, photos, or reporting a problem.
Third-party sources
Another source of information for Google is third-parties. Details such as social profiles, booking availability, restaurant menus, and hotel amenities can be useful to customers. If Google finds such information that relates to your business, they could add it to your listing.
In the event that you notice something is wrong with the details associated with your business, you can suggest an edit or report the error in Google Maps. Suggesting an edit will help to provide accurate information.
In the end, working with an expert will help you gain a better understanding of Google Maps and learn how to make the most of the opportunities it offers. BizIQ helps small businesses to achieve growth through affordable but effective marketing solutions. Talk to us today to discuss your needs and find out how we can help.
Need Help With Your Google My Business, Let BizIQ's Local SEO Experts Help
While you can't delete your business on Google Maps, you can take control of your Google My Business listing and improve your local SEO. Let BizIQ's Local SEO experts help you optimize your Google My Business and bring in more traffic and conversions.
Still have questions? Contact a local online marketing expert by clicking the chat bubble below, or sending us an email. And for a bank of knowledge about Google and other digital marketing topics written specifically for small businesses, don't forget to subscribe to our blog.