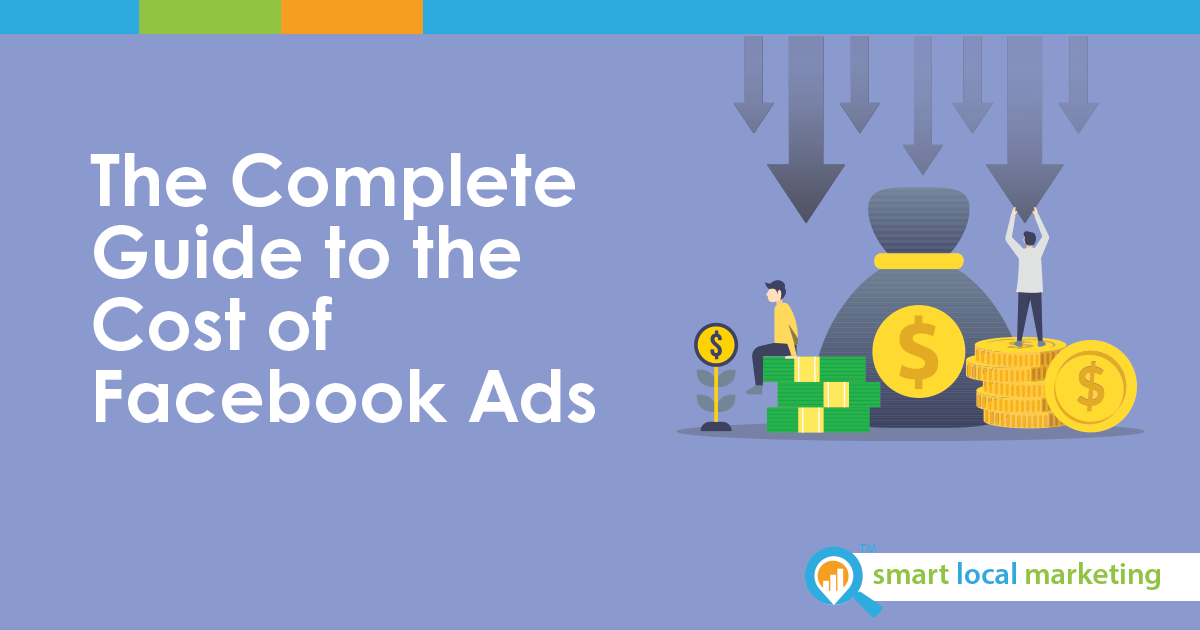 According to Statista, more than 3.4 billion people use Facebook globally. Facebook ads, therefore, enable your organization to reach many people at once — and if used correctly, they can be instrumental in increasing your sales.
What Are Facebook Ads? How Are They Different from Other Ads?
Quite often, we get this question — do these advertisements really work? And our response is always the same: Yes, they do. Facebook advertisements can help your business turn social media users into customers by helping you reach the right people.
How? If you've used Facebook before, you must have at one point come across an ad that looked like it was specifically made for you. Maybe you liked several pages on music, sports, food, etc. Then, you see an ad focusing on one of those topics. Well, this is not a coincidence, and it doesn't only happen to you. Here's the thing — when you or anyone on Facebook creates a profile or engages with the platform, you give the platform valuable insights that marketers can tap to create targeted advertisements. Imagine what your business can do with these advertisements. You can design marketing campaigns that are more precise to your customers' needs, generate more qualified leads, and turn more prospects into customers. 
Facebook ads come in different varieties — you can promote either a post on your Page, the Page itself, your website, or specific actions taken by your users. Although Facebook is more inclined to retaining traffic within the platform, you can also use these to direct users to your corporate websites.
The biggest perk from these advertisements, which distinguishes them from other digital marketing channels, is that they're targeted based on user profiles, demographics, and locations. This enables you to reach relevant and more qualified audiences.
Types of Ads on Facebook
Before advertising on the platform, it is essential to know the different types of advertisements available. 
You can explore the following options depending on your business type and the nature of the target audience:
Image advertisements: This is the simplest and the most cost-effective option, especially when you're getting started. You don't need much training or technical background in digital marketing to create an effective image ad. If you want to get the best results, the trick is not to come across as too formal. Also, avoid dull images that cannot catch the user's attention. Your product could be ho-hum, yes, but a captivating image and intriguing caption will work wonders.
Video advertisements

: Creating quick demo videos to run on your newsfeed or stories is also an effective way to market your brand. At times, they will appear as advertisements on other long videos posted on the platform. To get more views, make your videos unique and memorable. It doesn't have to be professionally filmed video footage. GIF-like graphics or short videos recorded using mobile phones can work just as well. The audience will always be looking for something unique. What makes your offer different?

Video Poll ads:

This mobile-only type of ad comprises video surveys that interact with the users. Although this is still a new concept,

early data from Facebook

already shows that video polls are way more productive than standard video advertisements. The fact that it's interactive makes it more efficient in increasing brand awareness.
Carousel ads:

Here, you use up to 10 images or videos to advertise your products or services. You can choose to create one large panorama image and post it or opt to highlight the benefits of a single product altogether. You can also highlight all your products and talk about their various advantages in the same video.

Slideshow ads:

Slideshow advertisements involve creating several short videos from assorted images, clips, texts, and photos. You can always pick different stock photos from the ad manager to design these.
Slideshow ads use five times fewer bandwidths than other videos; therefore, most people can view them. They are more favorable to users with slower internet connections. However, this does not mean that they are any less attractive than other standard advertisements.
Collection ads

: They are only available for mobile phone users. Collection advertisements allow you to advertise up to five products on the platform. They work together with Instant Experiences ads (explained below) to allow users to make purchases without exiting the interphase. For customers, this simplifies the shopping process, especially for users with slow internet connections. Your business also benefits from increased close rates due to reduced sales cycles.

Instant Experience ads:

They were previously known as Canvas. Instant Experience versions load 15 times faster than regular mobile websites, giving your users a better online experience.

Lead ads:

They are also only available for mobile devices. Lead advertisements are designed to enable users to share their contact information with you without lots of typing. They're ideal for signing people up for product trials or newsletter subscriptions.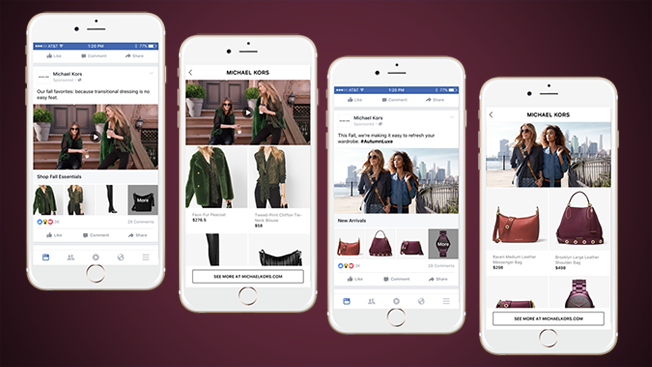 How Do You Create a Facebook Ad?
First of all, you must have a Facebook business page. You can use either the platform manager or the business manager.
STEP 1: Choose Your Objective
Facebook has more than 11 preprogrammed objectives to choose from depending on your marketing goals and the nature of your campaign. Some of the most commonly used marketing objectives include:
Brand awareness for a new audience

Video views

App installations for customers

Engagements to reach large masses

Traffic

Messages
STEP 2: Name Your Facebook Ad Campaign
Here, you give the marketing campaign a title. After naming, you select whether to create a split test or turn on budget optimization. If your objective is engagement, for example, you will choose between post engagement, page likes, or event responses.
STEP 3: Setting Up Your Account
Here, you set details like your location, time zone, and preferred currency. Make sure to fill in so your advertisements are not misplaced.
STEP 4: Building the Target Audience
You choose which page, post, or website you want to promote. Next, you select your target audience's location, age, and gender.  This ensures your campaigns target a more relevant user base. Audience targeting happens in either of the following ways:
Detailed targeting:

This option allows you to exclude or include people based on their interests or other finer details like locations and browsing histories.

Connection

: You will include or exclude someone based on how they interact with your pages or other online events. For instance, you can choose whether to show them to new friends, past customers, or a specific group of people who liked your page or previous posts.
STEP 5: Choose Where to Place Ads
Choosing Automatic Placements will direct the platform to place advertisements on all its affiliate networks., Instagram, Messenger, and Google. However, you may also choose to place ads in specific locations depending on your understanding of the audience.
STEP 6: Drafting A Budget Estimate
a
How much are you planning to spend on the marketing campaigns, and for how long? Choose your preferred budget, whether daily or a lifetime, and then set your start and end dates. You can also choose to advance your budget options by adding optional costs and bid controls.
STEP 7: Designing the Ads
Decide the ad format best suited for your products and insert appropriate captions based on the campaigning objectives you picked earlier. Make sure your ad looks insightful and attractive before submitting the order. 
We cannot insist enough on how critical visual illustrations are in digital marketing. If your audience can't notice the ad at a glance, then your company is as good as failed.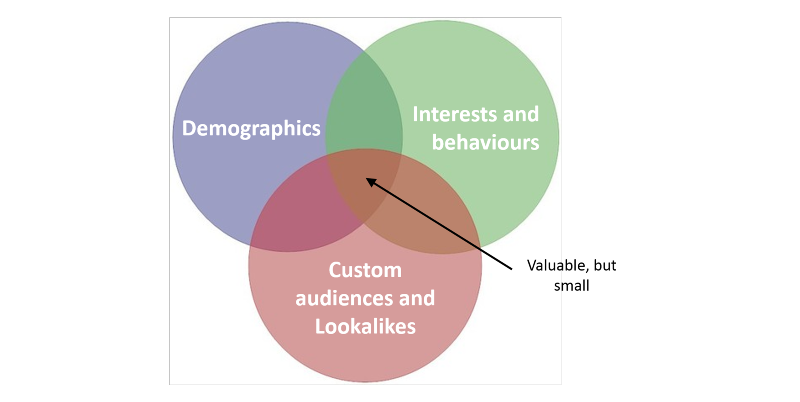 What These Ads Typically Cost
Facebook ads are billed based on your bidding model. You can opt for cost-per-click (CPC) or cost-per-thousand-impressions (CPM). If you go with CPC, the cost is around $ 0.97 per click. CPM costs $ about $ 7.19 for every 1000 impressions. 
However, these figures are just the tip of the iceberg. 
Here are some of the main factors that will influence how much you'll pay for an ad:
Type of audience

: If your target audience comprises most users, your advertisements will be cheaper. For instance, an ad that targets youth is less expensive than the one targeting the demographic between 55-60 years. Gender also plays a critical role — the CPC on advertisements targeting women is about $ 0.55 more expensive.

Objectives

: Ads that target more specific users with detailed goals are more expensive. For instance, a campaign that seeks to promote a brand and generate leads will cost higher than that which only aims to create awareness.

Ad placement

: The more the areas you want your advertisements to appear, the higher the costs.
Spots for Facebook ads are limited, hence are auctioned to the highest bidder. The higher the competition, the more you'll have to part with for ad space.
Get Professional Help and Guidance
As you must have noticed, these advertisements can be quite a challenging concept, especially if you don't have enough background information. 
Whenever you feel stuck, BizIQ is always here to help you pick up the slack. We pride ourselves in helping more than 26,000 U.S. organizations get the most out of digital marketing. Call us now at (888) 416-9800 for help leveraging Facebook advertisements.