In today's era, it is critical to have a strong online presence. The reality is that when people are looking for products and services, they turn to the internet for help. The days of relying on newspaper ads and TV commercials, while still important in some respects, is in the past. In order for companies to have a strong virtual identity, they need to employ something known as search engine optimization, also known as SEO. For those who might not know, SEO refers to optimizing a company's website and various sub-pages to rank highly in results for certain keywords and phrases. During the past few years, there has been a tremendous amount of growth in the world of SEO, which has led to the development of a subcategory known as local. When it comes to formulating a strong strategy, there are a few key points to keep in mind.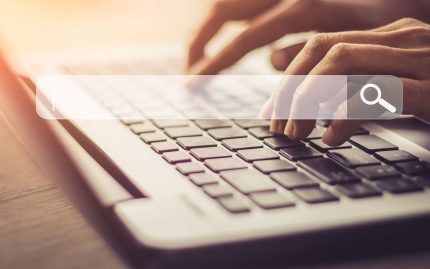 Local SEO Basics
The ability to search for listings has been incredibly important for both consumers and small businesses. Surveys have found that the majority of consumers use localized searches to find specific products and services. This means that if a business has not been optimized for local searches, they could be missing out on a tremendous amount of business. In today's world, businesses that want to stay relevant need to employ localized SEO.
First, it is important to define local optimization. This helps businesses promote their services and products to nearby customers and clients. In order for search engines to be triggered to pull up localized searches, there are certain signals they detect. Some of the triggers that tell crawlers to pull up these results include:
Searches that include town names
Searches that include zip codes
Searches that include "near me"
When search engines notice these signals, they track the IP address of the user and use this to pull up relevant results.
For businesses that are looking to employ an effective localized Search Engine Optimization strategy, there are a few basics to keep in mind. These include:
Optimize the company's online presence for Google My Business
Employ a strong internal linking structure
Focus on optimizing content, title tags, headers, URLs, and meta descriptions
Add specific location pages to the website
Focus on generating high-quality local content
Design a website that is friendly to mobile devices
Ensure all NAP content (name, address, and phone number) is consistent across all online directories
Leverage social media profiles and post on Google My Business
Now, it is time to delve a little deeper into the world of localized SEO.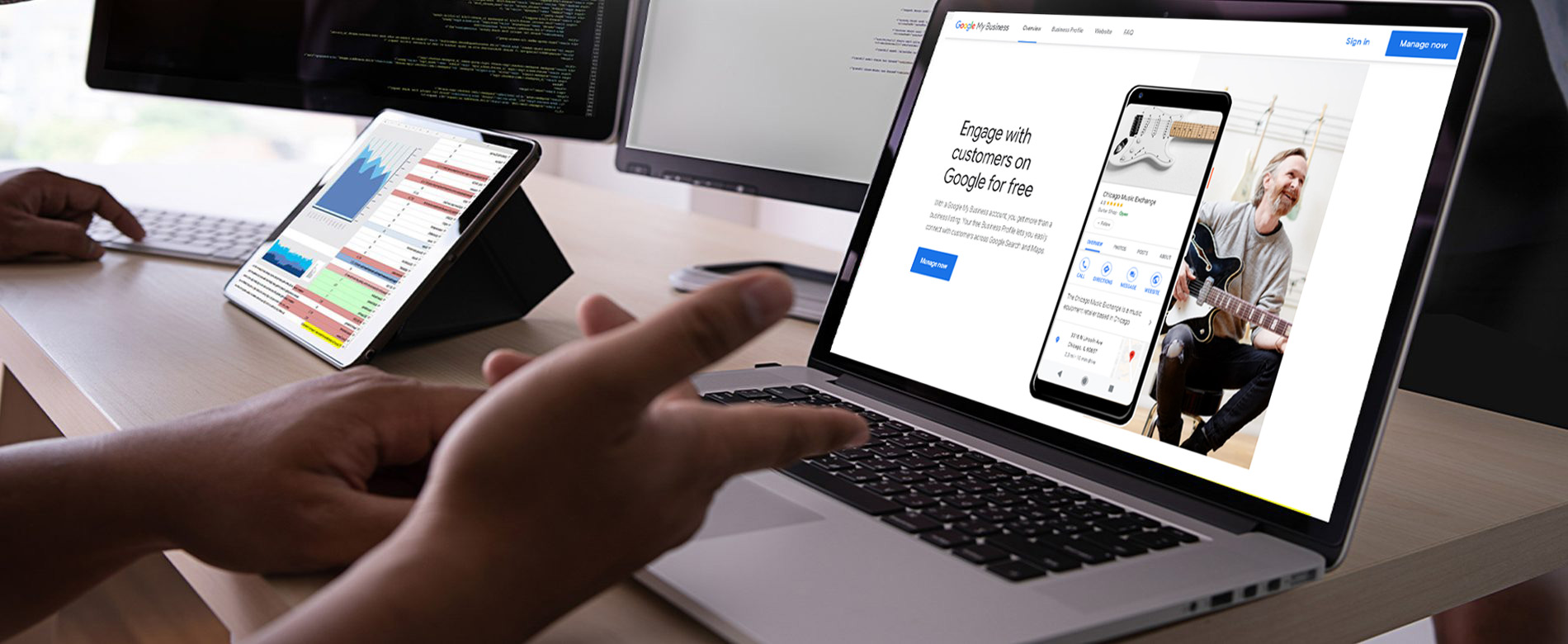 Google My Business & The Map Pack
One of the most important parts of executing a strong strategy is to dominate the Google Map Pack, which is a key part of Google My Business. First, Google My Business is a free platform that is run by Google and allows businesses to manage their physical locations. Those who run small businesses can claim their locations, edit their details, and provide images that show up in Google + and Google Maps. One of the most important parts of Google My Business is the Google Map Pack.
For those who might not know, the Google Map Pack is the section at the very top of the results ranking of localized pages that includes a picture of the business, a map pin, the address of the business, the phone number, and even a few reviews.
Given that the vast majority of users will select a result from the map pack following a localized search, this is the gold mine for strategies. In order to have a chance of ranking in the Google Map Pack, small business owners should:
Add the business to Google Maps
Complete the Google My Business Profile
Add citations and links
Have strong reviews
Optimize the homepage and the rest of the website for local SEO
Following these steps will help small businesses rank well, including the Google Map Pack.
How to Choose Local SEO Keywords
One of the most important parts of running a strong campaign is to have the right keywords. This is true for localized optimization as well. One of the problems with traditional tools is that they do not track local search rankings and have trouble monitoring these keywords. Fortunately, there are a few tools that rise above the rest. These include:
With the help of localized Search Engine Optimization, businesses can now target competitive terms, allowing them to effectively compete against large brands in the area
Leverage the power of keyword modifiers such as "best," "roses," and "same-day delivery"
Target keywords that include zip codes, town names, and even street names
These are a few of the top localized Search Engine Optimization keyword research tips. They can help small business owners pick the right keywords to target.
How to Track Map & Organic Search Rankings
When it comes to localized Search Engine Optimization, it is also important to track map and organic rankings. Of course, these rankings are all relative to the competition. There are a few tools that can help business owners track their map performance as well as that of their competition. These include:
Bright Local: This tool provides a number of white-label tools to mine keywords, including the Google + audit feature that allows users to track their rankings against local competitors
Whitespark: This is one of the top tools for tracking local Search Engine Optimization rankings on Bing and Google. It can even monitor the localized pack, maps, and other organic rankings.
Authority Labs: Authority Labs provides users with automated reporting, allowing users to track their competition, keyword rankings, and performance on Google, Bing, and Yahoo.
These are just a few of the top localized SEO tools out there. They can help small business owners track their map and organic rankings.
Onsite SEO for Local Businesses
Onsite Search Engine Optimization refers to Search Engine Optimization actions that take place on the physical website. There are several key points that businesses need to remember when it comes to employing a strong onsite Search Engine Optimization strategy.
First, businesses need to focus on their internal linking structure. While external links are still important, internal links can drive Search Engine Optimization rankings. Strong internal links will:
Support navigation throughout the website
Distribute ranking power and page authority
Help structure the website in such a way that a clear hierarchy develops
Having a strong internal linking structure can go a long way toward building local SEO.
Next, adding location pages is one of the most important keys to a strong strategy. If there are more than one brick and mortar location for the company, create location pages for each store. Make sure that each of these location pages has the right name, address, phone number, and store hours. Make sure there are unique descriptions and testimonials as well. Ensure there is no duplicate content across these location pages, as Google dings this in the rankings.
Finally, onsite SEO is all about creating localized content. Google has continued to get smarter, which means that the search engine is looking for specific, local, industry-related news. In order to rank well for localized Search Engine Optimization, Google has to see the website as a source of industry authority. Discuss news, educational content, and industry events. Include a map of service providers, a calendar of events that are taking place throughout the city, and profiles of some of the most popular locations in the area. This will position the website as a localized authority, boosting rankings thanks to onsite SEO.
Citations & Directory Listings
Building citations and directory listings can take a lot of time and effort. The more citations a business has, the higher it will rank. Furthermore, strong directory listings will build local rankings as well as long as the directory listings are accurate. Some of the factors that will determine the importance of a citation and directory listing include:
The authority of the domain
Which businesses can list on the site
Whether the site is still active
Whether the site is accepting new listings
Some of the top citation sites include Apple Maps, Facebook, Google, Yelp, and Bing. All small businesses should make sure their listings are correct on these sites.
Local SEO Link Building
Local businesses want more leads for their businesses, as this leads to more customers as well as more revenue. This is where localized Search Engine Optimization link building is important. When it comes to link building, quality is more important than quantity. If a link is easy to get, it probably is not worth it. Some of the tips for defining a high-quality link include:
Links from a site in the area are always helpful
If the link is relevant to the business industry, it is even better
Links that will drive relevant traffic to the website will lead to customers
High-quality links will build the brand's reputation as an industry leader
In order to build localized Search Engine Optimization links, harvest regular opportunities by looking for websites in the industry, targeting the backlinks of competitors, and reaching out to other websites first to ask for links.
Build a Strong Local SEO Strategy
These are a few of the most important points that business owners need to keep in mind as they build a localized Search Engine Optimization strategy. With customers routinely conducting localized searches, small businesses need to leverage local Search Engine Optimization in order to compete. A strong local Search Engine Optimization strategy can even help small businesses compete against large corporations.