Google
 is an important site for businesses not only because of its search engine but because of Google My Business (GMB).
Your Google local business listing provides information about businesses that customers can use to find what they need locally and get information before they shop. Your business listing might appear in the local 3-pack at the top of local search, or it might show up as a knowledge panel on the right hand side of Google search results.
But who actually controls the content that appears on GMB?
Knowing the best way to use your online listings, including how to ensure that the content on your Google My Business account is positive, can make the difference between utilizing a valuable resource and misplacing efforts that won't result in benefits for the organization.
Who owns the content on GMB?
Even though it's about your business, everything on your Google business listing is owned by Google. Even things like reviews, Q&As, and photos of your business generated by Google users, are all owned by Google.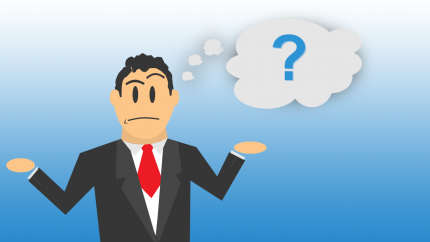 Google controls anything that appears on your business listing, even if you created the information or it came from a customer in the form of a review or photo.
How your small business can take control of GMB content
Sometimes, you may find inappropriate content on your Google listing. It may be an inappropriate picture, a fake review, or spam.
Whatever the circumstances, be sure to flag inappropriate content when you see it.
Doing this helps keep the information on your Google My Business listing accurate and appropriate. If you have spam and inappropriate content, you run the risk of your listing being suspended by Google.
1.  Verify your information 
The information about your business in your Google listing is what people usually see first when they find yo
ur business on Google Search. 
Since GMB pulls information from a variety of sources for your listing, including customer posted content, listing corrections from competitors and others, as well as other sources, mistakes can happen.
Make sure that your information is updated and accurate across the internet, so customers can get the right information when they need it. 
In addition, if the information changes, such as your hours of operation or phone number, be sure to update your listing right away.
Marketers often refer to this key information as NAP – name, address, phone number.  It's one of the essential local ranking factors and critical for local business listings and online directory sites.
You always want your business name, address, phone number, and business website to be accurate when it appears in Google Search and Maps.
2.
Report inappropriate content from users
Since users can add content, including photos and reviews, there is a chance that inappropriate content can end up on your organization's GMB listing.
Google doesn't evaluate before it's posted. Instead, it's up to you and other users to report content that violates
Google's guidelines
.
Keeping an eye on your listing will help you see inappropriate content right away so you can deal with it and keep it from affecting people's perceptions of your business. If you see something inappropriate flag and report it so that it can be removed from your business's listing.
3. Interact with users
Another way you can take control of your Google listing and help ensure that when people search for your business, they see positive information, is interacting with users. Respond to every review, and use the Q&A section to post frequently asked questions and their answers.
The Q&A section of your listing is not just a resource for customers to get more information. You can use it as a way to connect with customers and make sure they get the right answers to their questions.
If you don't answer customer questions yourself, other users will, and you'll have no control over what information they give customers in their answers.
4. Post your own positive content
Finally, regularly posting your own content to your GMB listing with
Google Posts
 can help combat harmful and inaccurate information and give you control over what customers see when they visit your listing.
You can't keep unhappy customers from writing negative reviews or posting pictures. But by posting your own updates and photos, you give customers something else to look at when they are visiting your listing.
Your posts can be tailored to align with your brand personality. Pictures and videos can show the best of what you have to offer customers. And when customers see that, they'll be drawn in.
You can influence the content that customers see on GMB.
Even though Google ultimately controls the content features on your GMB listing, you can take back some of your power by influencing what customers see when they visit the listing.
By ensuring the information is accurate, flagging inappropriate content, and adding your own content, you can have more control than you think so that your GMB listing will work for you!
Need Google My Business help?
Need help verifying your Google listing? Have questions?
Fill out the contact form or click on the chat feature to speak with a local marketing expert now.
And don't forget to subscribe to our blog for more marketing tips and strategies delivered right to your inbox!