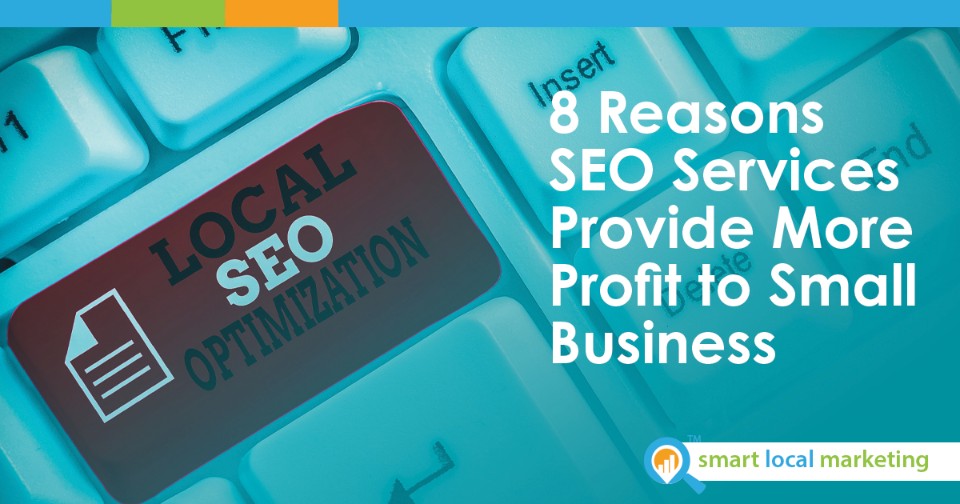 As a small business owner, why should you be concerned with Search Engine Optimization (SEO)?
It's common knowledge that consumers are likely to visit a website that ranks higher in the search engine results, while sites that rank second or on any other page are likely to get less traffic. The first page of search engine results is usually reserved for larger corporations and is usually thought unattainable by small businesses. However, this isn't always the case. With the right strategy, your small business can beat the competition and get better rankings.
Many small business owners know that they need SEO to optimize their online and digital presence and the benefits they will reap from it. But other than increased website traffic and getting higher ranks in search engines, what other values does Search Engine Optimization offer your small business?
Why Does Your Small Business Need SEO to Grow in 2021?
Here are eight reasons why your small business requires Search Engine Optimization services:
SEO Helps to Build Brand Awareness: When a consumer is looking for a product or service provider, they usually open a search engine (Google, Yahoo, or Bing) to find the service providers closest to them. Although unconsciously, consumers tend to trust and heavily rely on search engine results. If they continue to see your brand somewhere on the top ranks or the first page of the search engine results while conducting their search, they will be more aware of your brand. Although they may not buy from you immediately, the next time they might need a service or product you provide, they will have you in mind.
SEO Helps You to Create Convenient and User-Friendly Websites: Other than helping you to get higher rankings in search engines, it is also used to improve user experience. The main aim of search engines is to provide users with what they are searching for. Search engines usually evaluate how user-friendly websites are, and they reward these websites by ranking them highly. To optimize your website's content for these search engines, you need to improve your user experience. Uncluttered, well-structured, and clean websites not only persuade first-time visitors to stay longer on a website; they also encourage them to visit more. This increases the overall bounce rate and page views. Search Engine Optimization will help you create smoother, faster, and user-friendly websites to give visitors the best experience. The more convenient and user-friendly your website is, the higher the chances of consumers visiting and buying the products and services you are providing.
SEO Gives Better Conversion Rates: The good thing about online marketing is that you already have an active customer base looking for the products you offer. You not only have to make yourself visible enough for them to see you, but you must also convince them that you are the best company to buy from. Once they visit your website and you have optimized their user experience, making it easier for them to navigate through your website and providing them with the information they seek, then you are on your way to getting a new customer. Websites that are optimized for search engines not only load faster; they are also easier to explore. These websites are also compatible with tablet and mobile devices, making your website easily accessible to your potential clients, regardless of the device they use. Thus, optimized websites are more likely to attract and hold visitors' attention and convert them into regular clients.

SEO Helps You Find New Customers: Did you know small businesses that have optimized websites grow twice as fast as those that lack an online presence? Regardless of the industry, you operate in, consumers are actively looking for the products and services you offer. SEO is one of the most effective marketing strategies in today's business environment. It helps you get better search engine results rankings, which results in more targeted visits, consequently bringing in new customers that are actively looking for the services and products you provide.
SEO Helps You to Get Leverage Over the Competition: Regardless of how small your business is, you can still beat larger businesses and attract more clients to your website. The secret is optimization. Investing in Search Engine Optimization helps you rise through the search engine rankings and even surpass your competition's rankings. Higher search engine rankings will make your business the number one choice for many consumers.
SEO Helps You to Get More Targeted Traffic: Keywords are essential elements. They tell us what products potential clients are looking for and whether they are only inquiring or are ready to make a purchase. Once you have identified these keywords, you'll no longer be wasting money on people who don't have the intention of purchasing your products. Search Engine Optimization will help bring consumers who are actively looking for products like yours on your website's landing page.
SEO is a Cost-Effective Form of Marketing: Small businesses usually don't have the luxury of a huge budget when it comes to marketing. This is where optimization comes in. Once you get the right traffic, begin converting, and your rankings are high enough to get your business new customers, you won't be spending as much money on SEO. Although you will still have to maintain the optimizations, the service's cost will be significantly lower compared to paying for ads.
The Results of SEO Services are Long-Lasting: Although online ads will bring you results, these results will only last as long as your investment does. Investing in SEO will yield long-lasting results since it will bring in new clients over a more extended period. SEO is no longer an option for small businesses looking to grow and remain competitive. However, content will always be king. Regardless of the amount of money you invest in optimizations, if your website doesn't contain viable content, your investment is wasted.
Receive Professional Help with Your SEO Efforts
Here at BizIQ, we offer marketing packages and optimization solutions to make it easier for businesses like yours to take your SEO and digital marketing game to the next level. Our efforts will also enable you to attract more customers and boost your brand awareness.
Get in touch with us today, or call us on (888) 416-9800 and let us help you become a reputable brand and set your footprints in the business environment.