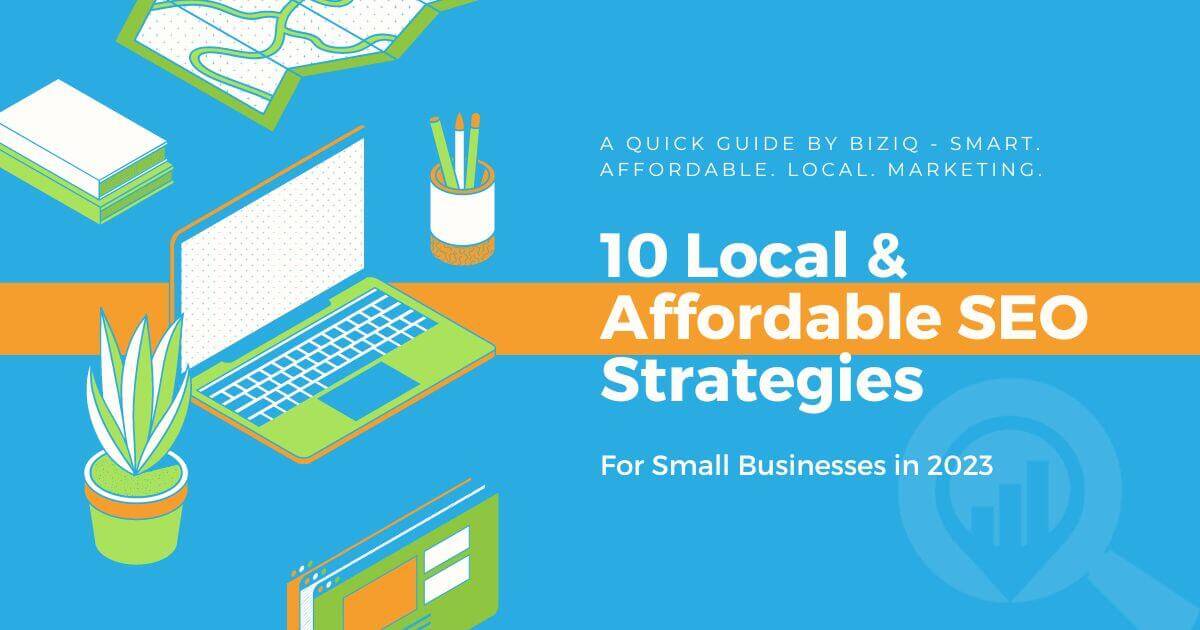 Small businesses are at the core of their communities. Word-of-mouth and foot traffic are defined and successful marketing methodologies for SEO for small businesses. However, there's a way to gain even more reach in your local community — and even beyond.
Answering those questions gives you an idea of where to focus your SEO strategies. Simply having a website is not enough to drive traffic for customers to find you. You need dynamic, organic, valuable content to ensure people find you.
Following is a list of tactics utilized by SEO firms to help small business owners affordably achieve their SEO goals. Arm yourself with this knowledge to help you know what to ask when talking to SEO marketing firms and make sure you're getting the value for your hard-earned money that you deserve.
1. Google Business Profile (Formerly Google My Business)
If you're a small, local business, this SEO strategy is the number one most important action! Setting up a Google Business Profile is an essential aspect of your Google Business Profile. It is easy, fast, and FREE. Simply fill out the keywords your local business uses in the name and description sections and you're one step ahead of the rest. To get down deeper, though, follow these steps to achieve higher Google rankings:
Get Your Customers Involved. Ask for reviews, answer questions, turn on your direct messaging capabilities, and activate necessary alerts about your business. These actions give you the ability to increase your SEO practice.
Know Your Dashboard Capabilities. Sign in to your Google Business Profile and add in your shop's hours, website, products available, and even pricing. You can add any other details that you want to get customers in your door after a Google search.
Analyze Data. The analytics tab of your Google Business Profile dashboard gives you all the insight you need to see that your SEO is working for you. See how you're typically found by potential customers, and how you stack up to your local competitors.
Incorporate Hyperlocal SEO Keywords. The dashboard gives you a space to incorporate your essential keywords into your Business Profile. This gives you the opportunity to target your intended audience, enhance the quality of information on your business, and gives Google an opportunity to trust you as a business with legit SEO.
Maintain all of the above by being sure to quickly and confidently respond to reviews, questions, and messages sent by your customers or potential customers.
Want your Google Business Profile professionally set up and managed for you? We can take care of this, for the life of your business, for a single one-time fee of $97.
Life gets busy – Click here to get your Google Business Profile set up and optimized.
2. Be Active on Socials
Did you know that your social media channels affect SEO? They do, so it's really important to keep up with your social media posting and ensure all of your business information is accurate. In fact, Facebook pages can help you achieve high rankings for SEO keywords when looking at your local market landscape. Here's how to do it:
SEO Optimize Your Business' Facebook Title and Description. Include all keywords you want to target.
Post Often on Social Media. Consistency is key when it comes to posting on social media. Posting organic content that balances sales language with non-sales messages will boost your Google page rank. Don't forget to engage with your audience regularly on social media, which will also boost your page rank. These conversations have a big impact.
3. Maintain Consistent Contact Info and Citations
NAP — which stands for Name, Address, and Phone — must be accurate across all mentions of your business across the internet. Citations are places where your business or brand's name is mentioned and doesn't always include a link to your own website.
Consistent NAP Means No Confusion. If you list different operating hours on your website and Facebook page, for example, or different phone numbers or addresses, Google will become confused and therefore reduce your page rank. Not to mention, your customers will also wonder what is going on and who to call or when to pop in!
Local Ads Improve Citations. If your advertising budget allows, make an ad buy in a local weekly newspaper. The mention will help increase your business profile on the internet.
4. Partner with Local Businesses
Get friendly with your business' next-door neighbor! Look for ways to cross-promote your businesses. Not only will this tactic bring foot traffic to both of your shops, but if you promote on each other's websites, it will enhance your online presence as well. Be sure to partner up with a complementary business. For example, if you're selling children's clothing, your bookseller neighbor may be a good tie-in as parents will want to pop into both stores during their family outings.
5. Conduct Keyword Research
Effective SEO strategies will only work if you know what keywords your customers are using. Conducting keyword research is essential so that you know what your customers are searching for. This gives you the opportunity to know what words you need to organically input into your web pages to optimize them for search. Here's how:
Use Google Autosuggest. This tool is really useful to find what your customers are searching for. To begin, go to Google and type in a seed keyword; Google will then autofill the details thereby giving you the keywords you need to implement.
Check the Bottom of the Results Page. Scroll all the way down after inputting a Google search term and you'll see additional phrases that are related to your initial search. Add them to your keyword planner!
Reuse Google AdWords Keywords. If you're already using Google AdWords, be sure to use the keywords you added there into your web pages.
6. Use WordPress for an Easy and Affordable SEO Solution
Building a comprehensive SEO focused website can get pricey pretty quickly. WordPress is one of the most affordable ways to enact SEO for small businesses. There are numerous WordPress templates available to make the task of building your own website even simpler. WordPress can do the following for SEO for small businesses:
Optimize a website
Create a mobile-friendly website
Gives the owner control over the content and features
Affordable SEO strategies for small businesses
7. Content, Content, and Content
Creating a website is the first step to SEO proficiency. You need to fill that website up with great content to really make your SEO pop. Find a way to make your blogs and all other website and social media content work for you.
Copywriting is at the heart of a solid SEO strategy. Copywriters are skilled at developing great narratives and providing stellar information to get customers in your door and buying your products or services.
Creating an editorial calendar helps you plan out your content over time. Start by using your keywords to develop blog posts and page content to maximize your SEO potential.
8. Optimize Your Titles
This is such a basic task but one that is so important and so often overlooked. Make sure all titles on your website, blogs, alt tags and social media are heavily optimized to increase essential traffic from your target audience.
9. Engage in Technical SEO
Planning your technical SEO from the start will enable your website to be as optimized as possible. This is where working with a skilled SEO marketing team will serve you best, as these experts can help you develop the URL and site structure that's best for your SEO, and can also lead the charge for image compression, caching, and structured data.
10. Build Strong Links
Link building is also an area where SEO experts can help. It's probably the trickiest of all SEO strategies and requires skilled expertise to ensure you aren't being penalized for your link building activities.
Bonus Tip: Monitor Results
The only way you'll know if your SEO strategies are working is if you monitor the results of your site's traffic. This is another area that is great to hire an SEO team for. Your SEO team will use Google, the Google Search Console, and the CognitiveSEO Rank Tracker to find if your efforts are truly optimizing your page and content.
One Last Word: Get Help from SEO Experts with an SEO Package for Small Businesses
Seeing the numbers behind what your SEO marketing firm promises sounds like a compelling deal. You may be offered a flat-rate monthly fee for X amount of work completed. But, be sure you know exactly what you're getting in return. At BizIQ, our monthly packages are completely transparent so our clients understand exactly what we are earning for them. However, some SEO companies for small businesses aren't as clear and may be automating your SEO — which actually will hurt your business rather than push it up the ranks. Search engines can recognize lazy automatization and will penalize your pages for not engaging in organic content.

BizIQ is here to help with SEO strategies for small businesses with comprehensive and transparent SEO packages. We believe in the power of community and seek to provide affordable options to help all small and local businesses achieve success.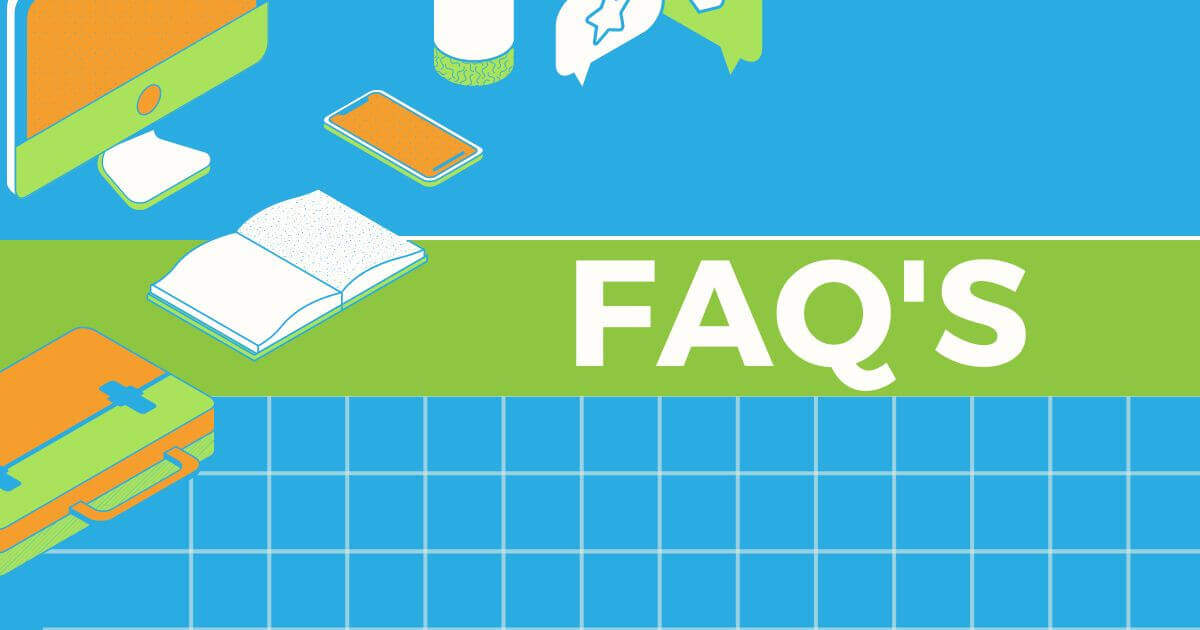 Local and Affordable SEO Strategies for Small Businesses FAQ
How Can a Small Business Grow with SEO?
Small business owners can utilize specialized marketing techniques that are guaranteed to boost their small businesses' online footprint. The results? More clicks, more leads, more customers, and ultimately, more business growth and profit.
Search Engine Optimization (SEO) is an excellent choice for small business owners to achieve their growth goals.
Keep in mind that SEO will not earn you results overnight and it takes work to do it well.
SEO can bring in the best ROI stats versus other marketing tactics.
How can I Find the Best SEO Strategy for my Local Business?
Each business will require different SEO strategies. Never fall for a one-size-fits-all model. Some variables for SEO include evaluating the following about your business:
Are you a brick-and-mortar location?
Is your shop online-only?
Do you blog regularly?
Do you offer online services, like consulting or bookkeeping?
Do you offer physical services, like home renovations or landscaping?
Are you selling products in addition to services?
Can Small Businesses Afford SEO?
The good news is that YES, small businesses can afford effective SEO strategies. The tough news is that many small business owners admit that it is really difficult to find high-quality, knowledgeable and affordable SEO companies for small businesses to help them with their SEO goals.
Small business owners are laser-focused on achieving their dream business. They may not have the time to conduct a deep-dive into SEO firms to help them. They will worry about whether the agency they hire will do the job they say they will do, on-budget and on-time.
---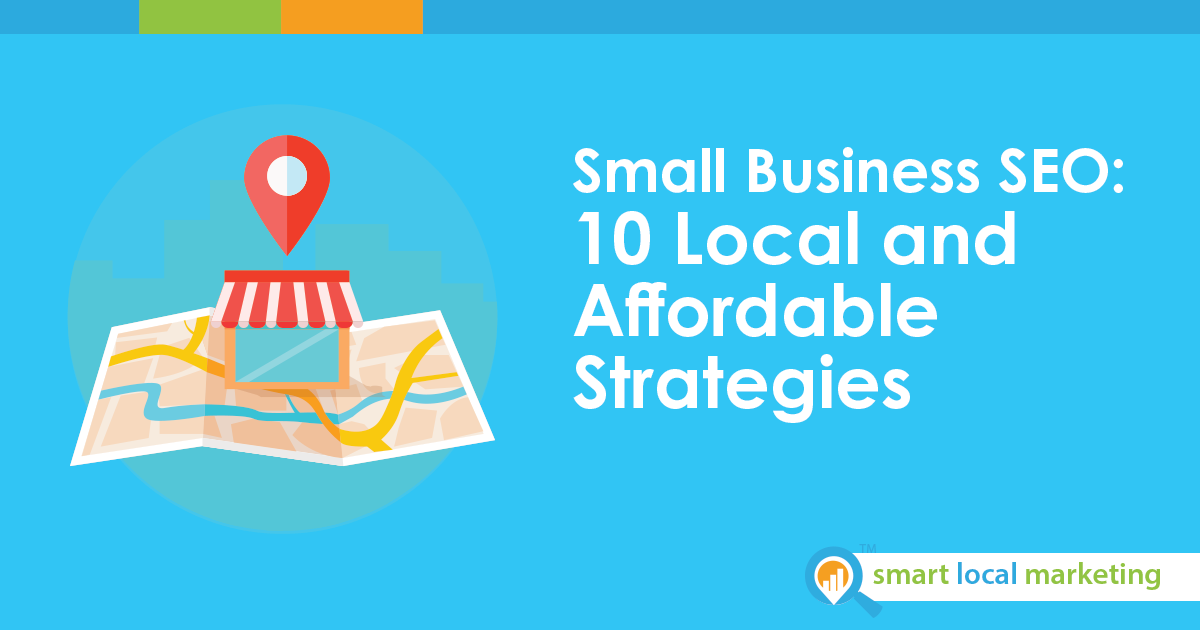 What is Local SEO?
SEO stands for search engine optimization. It focuses on the strategies and activities that boost your visibility on a global level. Local SEO is an aspect of search engine optimization that helps to improve the visibility of a business website in local search results in a specific area. Local search results usually feature phrases like 'near me' or the name of the specific location. 
The Importance of Local SEO for Every Business
1. Local Keywords Rank Higher on Major Search Engines
4 out of 5 customers search for nearby business information. Thus, keywords such as near me or the name of a specific location rank higher in search engine results. The use of these keywords is part of localized SEO strategy and improves the visibility of your business to your potential customers. 
2. Online Searches Often Lead to Physical Visits
72% of customers who do an online search end up visiting a business that is within 5 miles. SEO improves your ranking and generate leads from these customers. 
3. Increase Your Visibility to Mobile Users
Mobile devices could influence localized sales worth over $1.4 trillion by 2021. 88% of customers who conduct mobile searches will visit or call the business within 24 hours. 80% convert to sales. 
Furthermore, 18% of smartphone leads turn to sales. Localized SEO will make you more visible to mobile users, generate more leads, and sales.   
4. It Is a Cost-Effective Marketing Strategy
These SEO strategies let you save on your market strategy. For example, it is free to create listings on platforms like Facebook or Google My Business, and more. Moreover, you can reach a wider audience at a lower cost and instantly unlike traditional marketing strategies like a newspaper advertisement. 
5. Local SEO Provides Information to Nearby Potential Customers
70% of customers will use a store and make a purchase based on information they collect online. Furthermore, customers value getting information first as opposed to simply naming the price and overselling the product or service. These SEO strategies focus on winning customers by providing necessary information to make informed purchases.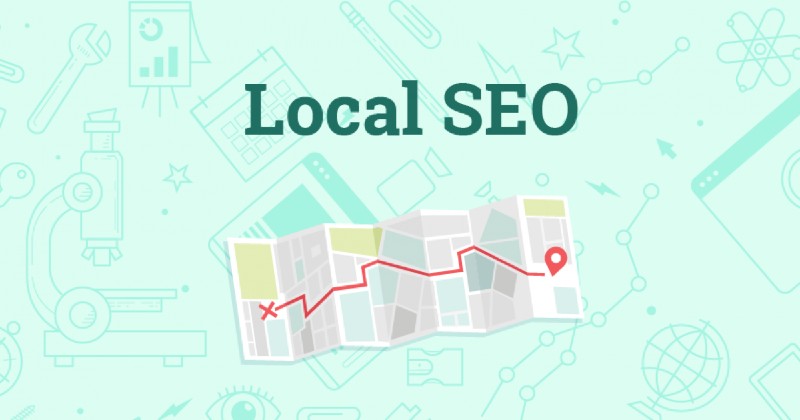 10 Effective and Affordable Local SEO Strategies
It would help to know that local SEO is not a process that takes place overnight. You will need to dedicate your time, tools, and some other skills to improve your localized search engine ranking. It would help to understand what needs the strategy addresses, its importance, the tools necessary, and the time it will take to implement and get results from your SEO strategy.  Some of the effective and affordable strategies you can use include:
1. Understand the Problems You Help Your Customers to Solve
It would help to understand the nature of your company before you get into search engine optimization. You will be able to determine your niche of customers and create a strategy to reach them and address their needs. 
The following factors can help you understand your customers better:
When, where, and how your customers decide they need your services or products.

If they interact with your business on mobile devices like cell phones or desktop devices like home PC.

If your business addresses a personal desire or need like food or a disruptive event like a personal issue.
You can use the information above to determine the content you create and your keyword research. Understanding your customer needs takes a medium amount of time. 
2. Optimize the Technical Aspects of Your Website
Technical aspects have a major influence on your ratings, traffic, and SEO ranking. Some of the technical issues you may need to handle include:
Broken links.

Un-optimized pages.
It helps to handle the technical issues and build a solid website structure before you market your content or send out links. Furthermore, a solid website structure lets search engines to crawl your webpages and index them with ease. 
Some of the tools that help to optimize your website include Google Search, SEMrush, and more. You need to put in a lot of time to deal with the technical aspects of your website. 
3. Optimize Your Business Website Pages
Website page or on-page optimization focuses on optimizing your titles, meta descriptions, and body content. 
The basic approaches to on-page optimization include:
Proper structure

Use of targeted keywords

Include a call-to-action

Add appealing graphics

Include images and videos

The design should be flexible for mobile devices

Adjust file size
The time involvement of on-page optimization is high. You may need to use tools like SEMrush, Google Search Console, SpyFu, and more. 
4. Research on Your Competitor's Strengths and Weaknesses
It helps to differentiate between online and offline competitors. However, most competitors nowadays have an online presence. You can use various tools like SEMrush to conduct a competitor analysis. 
Such tools help you to understand your competitors':
Number of pages they index

What their site ranks for
In case you use the Google search engine, you should know that their algorithm uses speed as a ranking factor. It takes medium time involvement to research and understands your competitor's strengths and weaknesses. 
5. Manage Your Local Citation and Business Listings
Accuracy and consistency of your data also help your SEO ranking. For example, your business name, address, and phone number should be consistent. It would help to sign up for a data aggregator like BrightLocal or Yest which will consistently share your information to local listings and citations.  
It takes little time engagement to manage your local citation and business listings.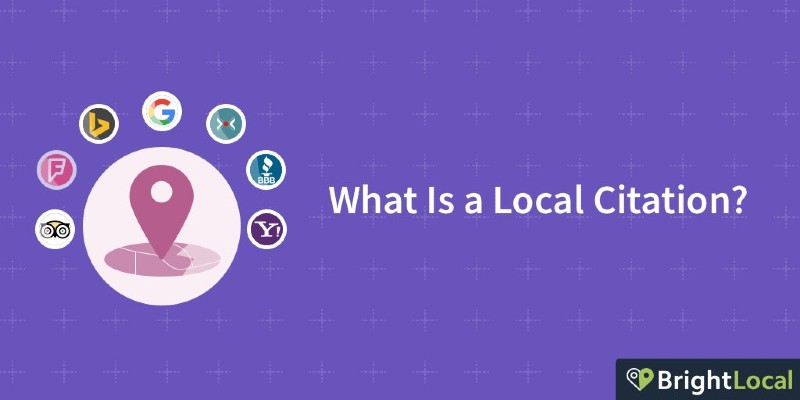 6. Paid Search Campaign
It may take a while to see SEO results if you are a beginner in SEO. Search engine optimization may be a long-term endeavor but there are times where a business needs lead immediately.  Moreover, businesses with steady organic traffic may need to conduct paid searches to increase leads. You should know that a paid search campaign has a high time involvement. Your business can rely on tools like Google Auction Insights. 
7. Get Reviews for Your Products and Services
72% of customers read reviews before they buy a product or engage a service. Moreover, reviews are one of the major ranking factors in search engines. Thus, you will convert more leads if you put effort to get customer feedback and reviews. 
You can rely on some platforms to organize and manage your review campaigns. Alternatively, you can ask your customers to leave reviews on social media platforms and other review sites. Some of the tools you can use include Yext and GetFiveStars.com. Review campaigns have a high time involvement. 
8. Create and Optimize Images and Video for Keywords
Content is a basic need on your website. Your site ranks higher depending on the quality of its content. There are various forms of content including words or text, images, and videos. Sometimes, you may find it hard to rank high on a competitive keyword. Therefore, you can alternatively try to use an optimized image or video to deliver content and rank higher. 
Image and video optimization have a medium time involvement and you can rely on tools like SpyFu, Keywordtool.io, and SEMRush. 
9. Get Local Backlinks
You also need backlinks to your website to improve your localized SEO ranking. These backlinks improve your credibility to both the search engine and potential customers. To get backlinks, you need to make your company known, educate others, and participate in local community programs and activities. Getting localized backlinks calls for high time involvement. You can use tools like Ahrefs, SpyFu, and Majestics to organize and manage your backlinks campaign. 
10. Use and Optimize Google My Business
Google My Business is a free and easy to update tool that can make a huge positive impact on your SEO campaign. First, you need to claim and verify your Google My Business listing. Fill out as many listings as necessary for your listing. Moreover, include images and videos. It is also very important to select the correct categories.
You can also advance your listing further by adding your own or frequently asked questions that help the customer learn more about your business. You need a low time involvement to manage your Google My Business listing. 
Get Professional Help and Guidance
You may have noticed that most of the above strategies can be time-consuming. It would help to use that time to focus on your core activities. You can get professional help and guidance from BizIQ and save on the cost and time of launching a successful SEO strategy.  
We are a smart marketing company that offers services like Search Engine Optimization, localized brand management, Design, and branding, paid media management, website design and development, content marketing, and social media marketing. 
Furthermore, we also offer cost-effective solutions and we have worked with over 20,000 small businesses. We serve various industries including franchise, eCommerce, retail & service, restaurants, entertainment & recreation, and more. 
Contact us today at (888)323-5687 to get a quote or make an inquiry.