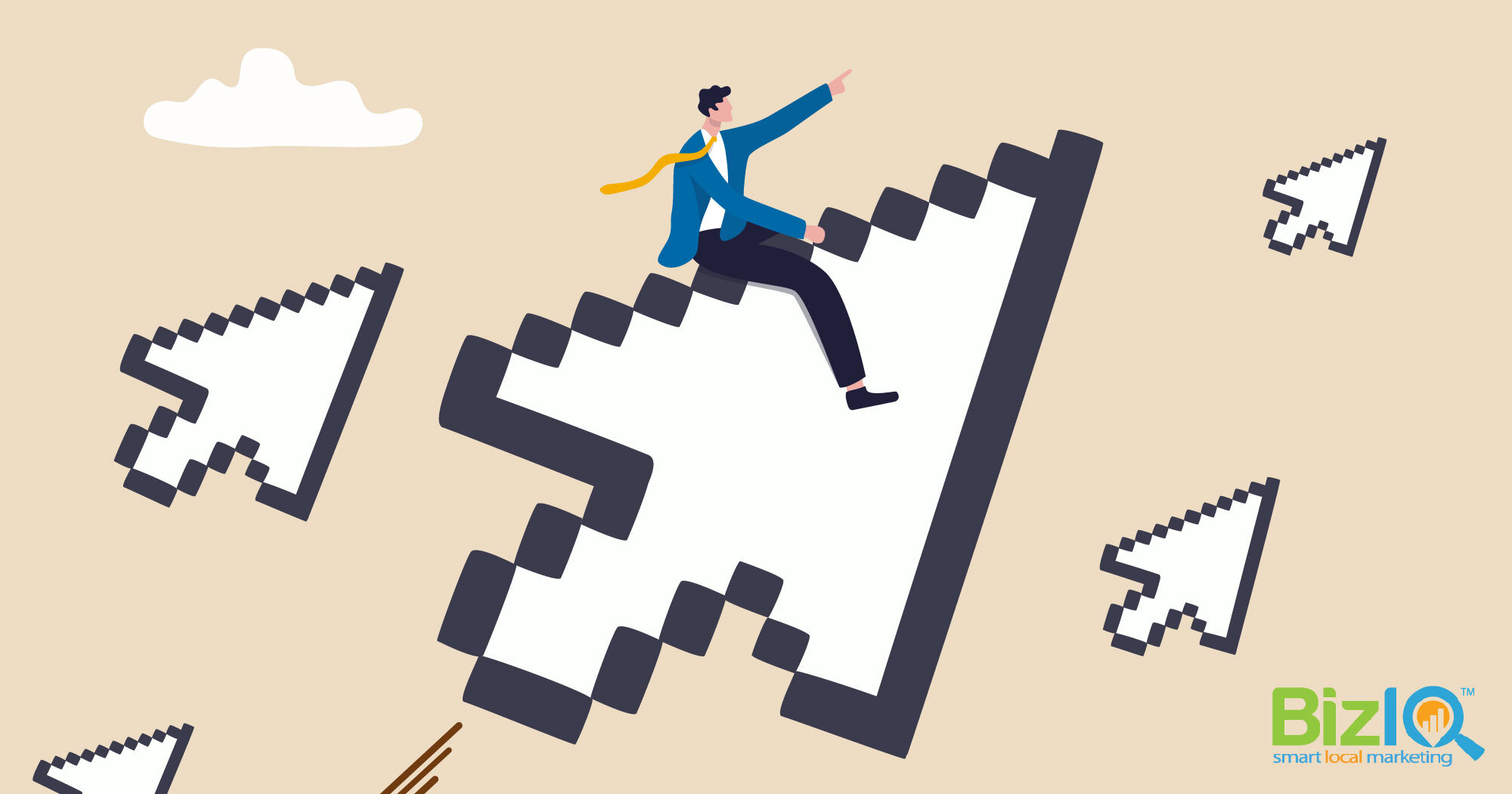 Search engine optimization (SEO) is both complex and time consuming. While most small business owners understand the importance of SEO, they often lack the time or expertise to implement an effective campaign. That's where BizIQ comes in. We've helped thousands of small businesses achieve higher rankings and more qualified traffic through SEO. Here are two small business SEO case studies. The first highlights a business that provides video transfer services. The second showcases a business that provides permanent makeup and natural beauty enhancing services.
Get an SEO Proposal for Your Business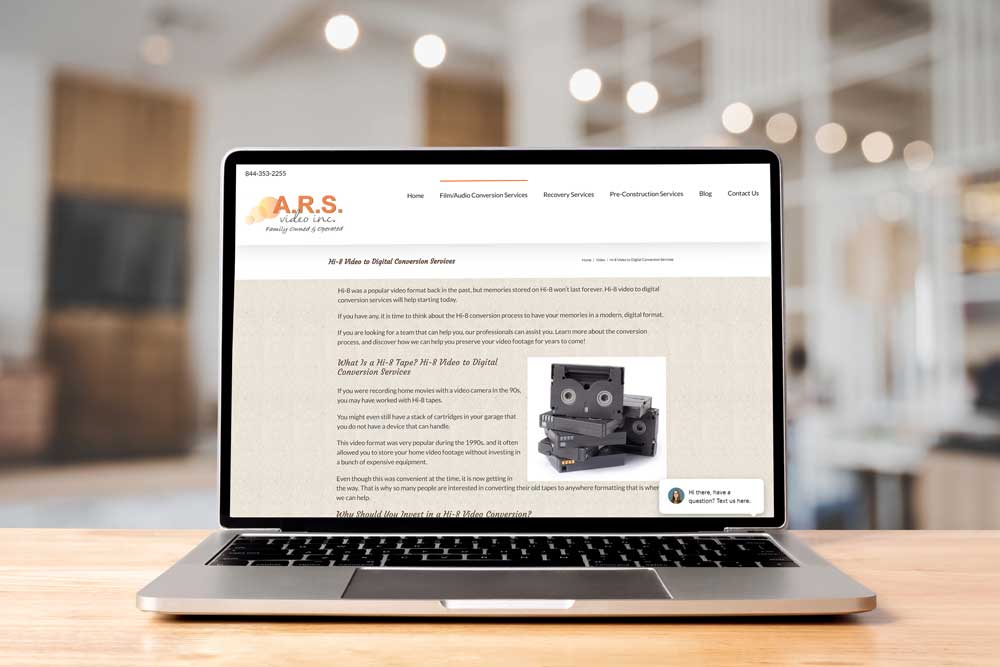 A.R.S. Video Inc., a Florida-based video production company specializing in business videos, faced challenges in generating leads and attracting new clients. To help overcome these hurdles, A.R.S. Video sought the assistance of BizIQ, a digital marketing agency. BizIQ devised a customized marketing plan, incorporating search engine optimization (SEO), website optimization, content creation, and social media marketing.
Through BizIQ's SEO strategies, A.R.S. Video's online visibility significantly increased. By optimizing webpages and targeting specific keywords, the company witnessed an improvement in search engine ranking, resulting in enhanced organic traffic and relevant leads.
Website optimization techniques employed by BizIQ enhanced A.R.S. Video's website usability and user experience. By incorporating compelling CTAs, seamless navigation, and mobile responsiveness, the website became more engaging for visitors, boosting conversion rates.
BizIQ's content creation strategy positioned A.R.S. Video as an industry expert. Regular publication of informative blogs and articles on video production topics helped A.R.S. Video establish credibility, attracting potential clients and building its brand reputation.
Furthermore, BizIQ's social media marketing efforts expanded A.R.S. Video's online presence. Through creative content creation and carefully managed social media profiles, A.R.S. Video gained a larger following, increased brand awareness, and received direct inquiries from social media platforms.
The implementation of BizIQ's digital marketing strategies resulted in significant improvements for A.R.S. Video, including increased lead generation and client acquisition. The company effectively reached its target audience, established expertise, and grew its business.
Read more digital marketing case studies or request a custom quotetoday.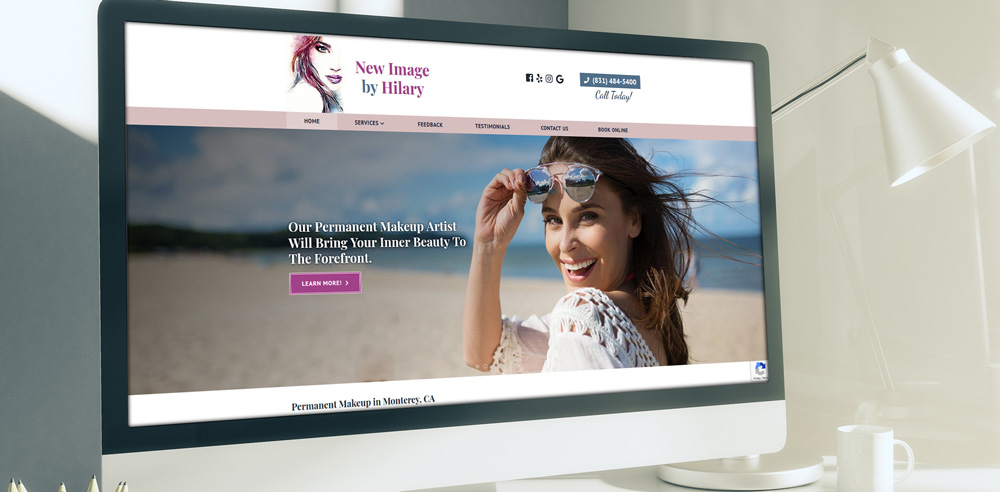 New Image by Hilary is a small beauty salon located in a bustling neighborhood. As a new business, they faced challenges gaining visibility in the competitive beauty industry.
New Image by Hilary partnered with BizIQ to improve its online presence and attract more clients. BizIQ began by creating a customized website for the salon, optimizing it for search engines, and ensuring a user-friendly experience. The website was designed to showcase the salon's services and expertise.
BizIQ implemented various search engine optimization (SEO) strategies to enhance visibility further. They conducted keyword research to identify relevant search terms potential clients might use. The selected keywords were then strategically incorporated into the website's content, titles, and meta tags.
In addition to SEO, BizIQ leveraged local search marketing to target clients in the salon's vicinity. They created and optimized business listingson popular directories like Google My Business, Yelp, and Yellow Pages. These listings contained accurate contact information, hours of operation, and customer reviews, making it easier for potential clients to find and trust the salon.
BizIQ implemented a social media marketing strategy to increase engagement and maintain customer loyalty. They created and managed social media profiles for New Image by Hilary on platforms like Facebook and Instagram. Regular updates were posted, promoting the salon's services and special offers while also engaging with customers through comments, messages, and reviews.
As a result of BizIQ's efforts, New Image by Hilary experienced significant growth in online visibility. Their website ranked higher in search engine results, allowing them to reach a wider audience. The optimized business listings attracted more local customers, resulting in increased foot traffic to the salon. The social media presence enabled the salon to build a community of loyal customers and attract new ones through word-of-mouth.
Ultimately, New Image by Hilary's collaboration with BizIQ helped the salon establish a strong online presence, gain new clients, and boost revenue. By utilizing digital marketing techniques such as website optimization, SEO, local search marketing, and social media engagement, BizIQ successfully positioned the salon as a reputable and popular choice within the beauty industry.
Read more digital marketing case studies or request a custom quotetoday. 
Local SEO for Small Businesses
Throughout the duration of the projects, we continually learned the lesson of the significance of collaboration, communication, and empowerment. Additionally, the positive outcomes reinforced the value of SEO. The success of the projects hinged on the close collaboration between our team and the clients, as we had varying levels of knowledge about SEO and the clients discussed in the case studies. Through effective communication with the clients, we were able to exchange knowledge and insights. The clients had a deep understanding of their target audience and their needs. By exchanging ideas, we developed multiple buyer personas and conducted keyword research to create a content plan that catered to each persona.
Ready to double your traffic through SEO? Reach out to BizIQ and experience the BizIQ difference. Local search is an excellent budget-friendly option for small businesses looking to grow their online presence and connect with customers in their area. Contact our team of digital marketing experts here at BizIQ today to learn more about how our local SEO services can help your small business thrive!
Get an SEO Proposal for Your Business
Industry Expertise = Exceptional SEO
BizIQ provides local SEO and organic SEO to thousands of small businesses across all industries. Our industry expertise ensures your SEO success.