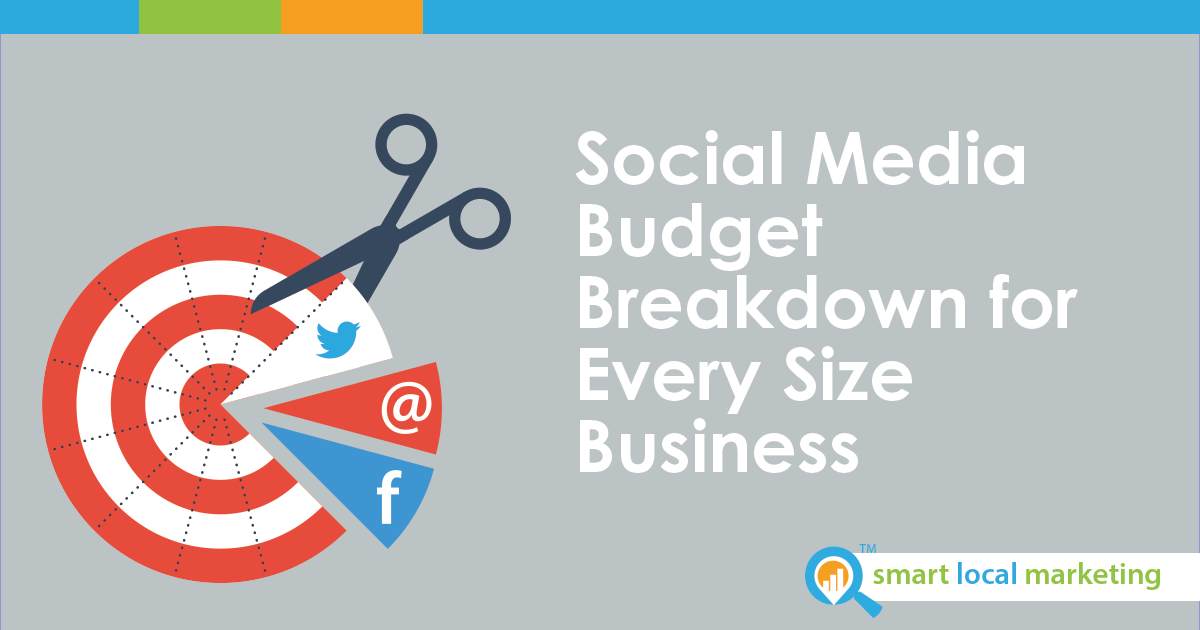 According to some sources, 45% of the world's population is connected to social media, with each user devoting an average of 2 hours and 23 minutes per day – and these figures are continually growing. This explains why social media is such a buzz for modern-day businesses. It gives you a perfect chance to engage your prospects and sell them your brand.
Several reputable publications have affirmed that social media is set to play a massive role in the survival of businesses today, primarily due to its extensive influence on marketing and brand activation. Regardless of your organization's size, you should have a solid strategy complete with a budget. A budget helps you ensure that you have enough funds to run the platforms, besides providing a basis to measure your online campaigns' ROI. Because this is a new concept, several organizations still have the challenge of determining reasonable social media budget estimates.
How Much Should You Budget for Social Media?
A recent study by the Business Development Bank of Canada proposes that B2B businesses should budget 2-5% of their total revenue on marketing as B2C companies allocate between 5-10%.  According to the research, these budgets vary depending on the size of the organization. Small to medium-sized businesses (less than 50 employees) spend an average of $60,000 while larger enterprises spend more than $ 100,000 annually. Note that the social media budget falls under digital marketing.
We recommend that between 10-25% of your digital marketing budget should go to social media. However, you should consider the following before arriving at the final estimate:
Evaluate Your Ongoing Marketing Campaigns:  Which marketing campaigns do you have in place already? Has your business rolled out video marketing, email, or SMS, PPC campaigns, or content marketing campaigns? Next, determine the money spent on each of the tactics and their respective ROI. This is important to help you know areas where you can reduce funding with minimal or no impact. The best way to go about this is to gradually reallocate resources from bottom performers to your new social media campaigns.
Streamline Your Goals: What does your business want to achieve by rolling out new campaigns? Do you want to sell on Pinterest, attract a younger demographic, increase Instagram followers for more direct sales from Stories, or enhance online brand presence, etc.? It's only after you've ironed out these goals that you can budget for achieving them.
Determine Your Priorities

: This doesn't only apply if you are working on a tight budget. Even with unlimited resources, you must prioritize the campaigns that are likely to draw more ROI. What will work for your type of business – consider the nature of your products and services, your prospects, and customers. Sometimes, it's better to account for just a few useful tactics rather than stretching your resources across several campaign efforts.

Determine What You Can Do Internally, and Areas That Might Need External Help

: Depending on the first three considerations, can your internal team help you achieve your goals, or do you need to outsource? We may sound biased, but the truth is that it's more cost-effective to hire an agency. Outsourcing is always the best option, especially when you are getting started – no overhead like office spaces and desks, no salaries, and allowances. Besides granting your business access to a deep bench of experts with extensive experience in this field, partnering with an agency like

BizIQ

guarantees the best results at just a fraction of your budget.
Generally, your social media budget should be dictated by how much you think it will advance your objectives. For example, if most of your sales come from the internet, your brand should allocate more resources to social media than print or other channels.
Here's a breakdown of the average percentage of digital marketing spend on social media according to a 2019 CMO Survey:
B2B Services: 20.5%

B2B Product: 16.6%

B2C Services: 24.7%

B2C Product: 20.9%
While these figures are not cast in stone, you can use them as benchmarks and tailor them to fit your resources and goals.
What Are the Vital Aspects of Social Media Advertising?
These are the core components you should consider when drawing your social media budget.
1. Content Creation
Content is and will always be at the core of your campaigns, and so it should account for a significant chunk of your budget. Most marketers spend more than 50% of their budgets on creating content. And reasonably – you need unique and exciting content to catch and retain your target audience's attention. Here are some items you should consider in this section:
Photographs and Graphic Illustrations

: You must have heard of "a picture is more than a thousand words." Well, we cannot understate the power of high-quality visuals. Always picture your prospects scrolling and stopping at every exciting image or caption. That's why it's critical to list the services of professional illustrators and photographers. If you are working on a low budget, consider leveraging the following

24 free stock photo sites

.

Videos: Here, you will account for equipment and a whole production team – from videographers to editors, directors, producers, stylists, etc. High-production shoots attract more views and have higher ROI.
Production Expenses

: Apart from compensating your talent and production teams, facilitation expenses like meals and transport costs also a factor.

Talent

: You may sometimes need models, actors, or social media influencers to help you push your agenda.

Copywriting

: Most copywriters are paid per hour or word. If you are unsure about the rates, you can confirm at the

Editorial Freelancers Association website.

Sometimes, you may also need to budget for fact-checking and proofreading.

Translator

: This is particularly essential if you are running a global brand serving customers in multiple languages. Translators are also paid per hour/word.
2. Paid Advertising
Besides regular organic content, you can also boost your posts or run full-fledged campaigns to reach a wider audience and engage them more. Paid ad options include:
Instagram ads

Facebook/Facebook messenger ads

Twitter ads

Snap chat ads

YouTube ads

Linked In ads

TikTok ads

Pinterest ads
You can use either of the above depending on the demographic you're targeting and the type of products/services you deal in. For instance, TikTok and Instagram are more useful for a business that mostly targets teens.
3. Management
While the best option is to outsource this service, it's advisable to maintain at least one person in-house to oversee the whole process. That's because an internal expert understands your business framework better.
4. Paid Partnerships
A surfer is more likely to watch or listen to Dwayne Johnson speaking about your product than your less-known PR manager. If your budget allows, influencer marketing is something you should consider. It doesn't even have to be a global icon that charges millions; just a local influencer can be good enough to set the wheels rolling.
5. Training
Social media marketing may seem very easy from the surface, but that's not always the case. Like any other digital marketing campaign, this tactic also requires proper regular training. There are several free training resources all over the internet. While these can be a good starting point, it's always worthwhile to invest in quality social media training for your staff.
6. Software & Tools
Consider the following essential tools and software when drafting your social media budget:
Content Hosting

: You should budget hosting fees for your landing pages, microsites, and websites. Sometimes, hosting providers will also charge you for domain names.

Search Engine Optimization

: Apart from padding your pages with relevant keywords, you may also need to outsource help to push your sites up Google's search index preference lists.

Editing Software

like Adobe to edit your content and customize it to fit your brand.

Marketing Automation Tools

.

Analytics Software

to help you track the ROI from your marketing campaigns and make necessary adjustments.
What Else Needs to Be Taken into Consideration?
The truth is there's no one-size-fits-all social media budget – we've seen businesses spend millions on this media while others use close to zero. Every organization has unique needs and different amounts of disposable resources. However, whether you are working with a cushy or shoestring budget, you should optimize and draw maximum value from it. Also, you do not have to use all the available platforms for your marketing campaigns. Sometimes, it works best to concentrate on a few that promise a higher ROI and optimize them.
Get Professional Help and Guidance
At BizIQ, we understand that social media is a broad and relatively new concept. That's why we offer affordable packages to help U.S. businesses leverage media to push their brands, engage prospects, generate more qualified leads, and achieve higher close rates.
Get in Touch With Us for any clarification or to learn more about our services.