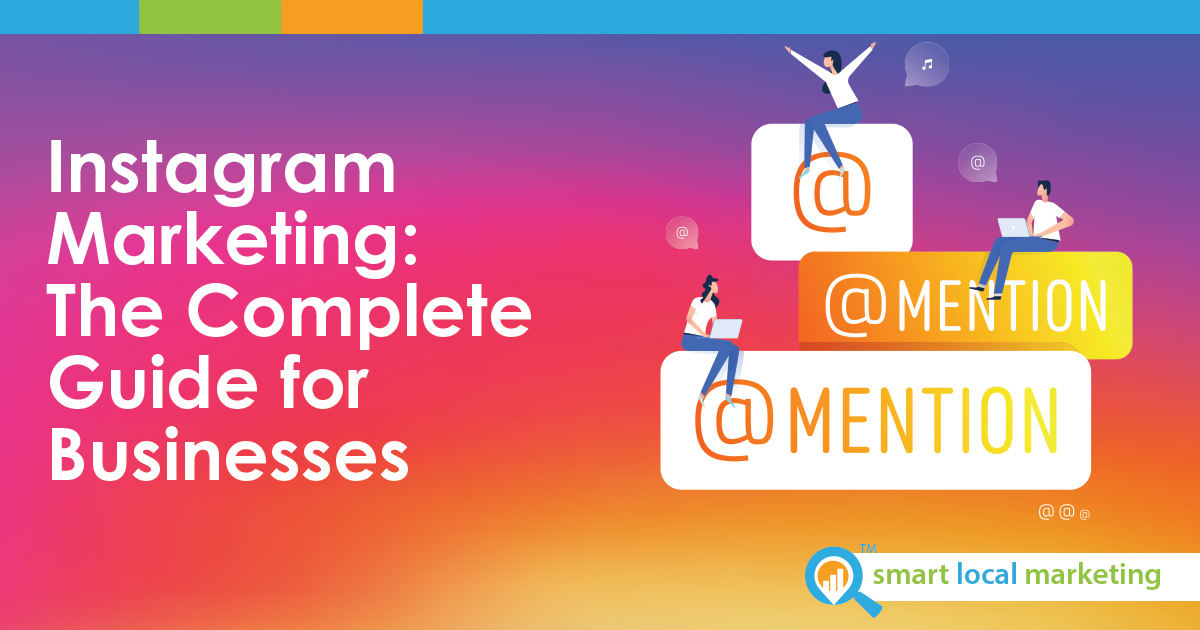 Boasting over 120 million daily visitors, Instagram has evolved to be an essential social media platform. People initially shared personal pictures, but Instagram has become an important marketing tool for smart businesses. 
Statistics have shown that 83% of the platform's users have discovered a business, product, or service via the platform. Prospects could find your business on Instagram if you use the right strategies. 
Social media platforms, such as Instagram, continue to influence purchase decisions. Prospects could buy from you if you market your products or services well. You will not need to push them or have a sales pitch. 
So, how can you leverage Instagram marketing to achieve your objectives? 
This guide will help your business enjoy Instagram marketing success. 
How Does Instagram Marketing Work?
Most of us use the platform to share photos and videos with our family and friends. We can hardly think of it as a platform for achieving other goals. However, this platform is an excellent place to market your business, goods, and services. 
If you sell items that need pictures to capture the target audience and communicate your offering, you will not find a better platform than Instagram. Photos are not the only way you can market on the forum. You can also share videos, short clips on stories, and more. Instagram has introduced many different features that can benefit your business. 
Why should you choose Instagram marketing? Statistics show that 4% of followers engage with this platform's marketing posts. This engagement rate is way higher than other leading social media platforms, such as Facebook and Twitter. Once you have a fantastic post, clients are likely to check out you're offering. 
Besides generating leads, businesses can leverage this marketing to achieve other objectives. You can use the platform to connect with new audiences, increase visibility, and build your brand.
Businesses acknowledge the importance of marketing here. Many of them leverage the platform to compete and achieve their objectives. A comprehensive understanding of marketing can ensure you enjoy success.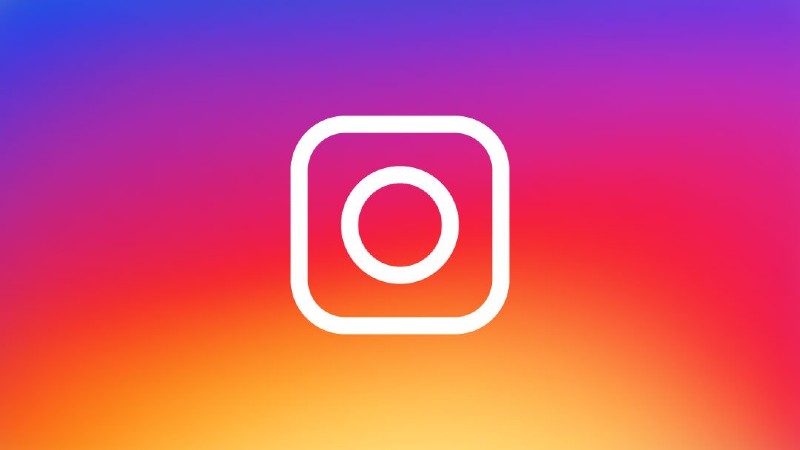 Complete Guide to Instagram Marketing
How can your business succeed in marketing? 
Follow these strategies to enjoy marketing success. 
1. Switch to a Business Profile
Create a Business Account before you think of other strategies. If you have an account for your enterprise, you can quickly make it a business account. Go to your setting and select 'Switch to Business Profile' to set up your business account. 
Why do you need a business account? Having a business account enables you to enjoy various benefits. These benefits include: 
Your followers can click on the contact button on your page to contact you. 

You can create and publish ads on the platform without using Facebook's advertising tools. 

You will access Insights — Instagram analytics tools. Use Insights to see your stats, such as your posts' reach and impressions. 
2. Optimize Your Business Profile
An excellent profile offers an opportunity to make a memorable first impression with your prospects. The platform's users interact with different businesses providing similar products and services. You have a short window to capture their attention. An excellent profile can help you get their attention and convert them. 
You can optimize your profile by taking these measures. 
Select a profile name that represents your brand. 

Ensure your bio tells a story and showcases your brand to potential clients. 

Add a short, trackable, and neat URL to your site in the bio.

Promote a branded hashtag in the bio. 

Choose an appropriate, high-quality profile image that represents your values. 

Pick a brand aesthetic or color palette for your content and use it consistently. 
3. Take Advantage of Free Instagram Tools
Your business profile gets a free tool for tracking various metrics and analytics. Insights can give you feedback via different measures, such as engagement data, impressions, and more. You may also get a breakdown of your followers based on their age, location, gender, and the hours they are most active. Specify the insights you need to help you in decision making. 
Insights can be an excellent, free tool for your marketing campaign. It shows you your posts' performance, highlighting areas you need to improve to achieve your objectives. Getting a breakdown of your followers can help you target them better. You will understand who they are, giving you clues on what they want and how you can connect with them. 
4. Post Products Teasers to Encourage People to Buy Your Products or Services
Product teasers are an excellent way to talk about your goods and develop excitement towards them. Be careful with this approach, as your customers can leave you if you do not do it right. You can annoy or scare potential clients if you are too pushy with your teasers. 
Craft your messages to show that you are not trying too hard. Laidback texts for promotions and teasers can work. If you have teasers that are not too pushy, you can get people interested in your products or services to make a purchase. Make them want to buy now by leveraging strategies, such as limited-time offers. Clients will engage your posts if they do not purchase. 
5. Create Sponsored Advertisements
Social media platforms, such as Instagram, have a lot of information about their users. Paid ads allow you to take advantage of the details to reach a wider audience. Once you set a budget for a marketing campaign and draft posts, Instagram will show them as paid ads to a wider audience. 
You can have one or multiple paid ads. You do not have to worry about a few users seeing your posts, as these paid ads ensure many people see your posts. Instagram will use the information on users, such as the pages they follow and often check, to match them with your business if you offer the same products and services. 
Craft your content for paid advertisements well. Use multimedia content where appropriate and ensure your messaging is suitable for your target audience. 
6. Take Advantage of Instagram Stories
Instagram stories can be an excellent way to generate leads. They will be visible for 24 hours unless you save them. These stories appear above one's news feed, and one clicks them to view them. You can use them to share captivating posts, conduct polls, get suggestions, and more. The platform allows you to post photos, short videos, boomerangs, rewind video, and live video.
Stories can have many benefits for your brand. Do you miss any of your stories? Your prospects check out most, if not all, of their stories, meaning they are likely to see your stories. 
7. Influencers Can Improve Your Instagram Marketing Performance
Influencers have a massive following. Work with them to make your business visible to their followers. Many people trust influencers, meaning their positive reviews or comments about your products or services can get people excited and willing to buy your merchandise. Work with the right influencers to achieve your marketing objectives. 
You can choose influencers that you know or those recommended by friends. Engage with them to understand how they can best promote your business among their audience. Influencers can deliver buying customers or ensure people interact with your posts, which can be a good thing. Discuss favorable payment terms with influencers you choose. 
8. Create an Interactive Branded Hashtag
Interactive hashtags are an excellent way to create instant engagement. Customers can post their content or reshare yours with this hashtag to increase visibility. Your company gets noticed by followers of people who post using your hashtag. 
How can you come up with the right hashtag? You can create a hashtag from a famous slogan for your business if you have one. You may also search for one that will capture people's attention and use it. 
9. Schedule Your Posts
Post at strategic times to increase your reach and encourage engagement. People are more active on the platform during specific periods, such as in the morning when they commute to work and evenings before they sleep. Schedule your posts for these periods to ensure they reach more people. 
Be consistent with your posts, but ensure you are not too much. People will unfollow you fast if you promote your business excessively. Posting during peak hours when people use their profile can ensure you are not annoying. Check Insights to know when your audience is always active, and leverage tools, such as Hootsuite, to post if you are busy. 
10. Track the Right Metrics
Tracking the relevant measures is essential. It can show you whether your marketing strategies yield the desired results. Improve in areas that you are not doing well to achieve your objectives. You can track your follower's growth rate, URL CTR, engagement rates, etc. 
Get Professional Help and Guidance
Instagram marketing can help your business achieve your objectives. Potential clients often interact with different companies every day, meaning you have a slim chance of getting noticed. Use the right marketing strategies to ensure you succeed. 
Would you like professionals to guide or run your marketing campaign? BizIQ has marketing experts that can help you achieve your objectives. We will sit with you, listen to what you need, examine your current performance, and advise you on improving. 
Contact us today and let us help you enjoy Instagram marketing success.