BizIQ's Social Advertising Packages offer the most affordable, transparent solution for Facebook and social network advertising in the industry.
We believe that advertising should be accessible to small businesses across the United States, and we make that happen by offering affordable and flexible packages that give you the visibility your business needs on platforms like Facebook to bring in more new leads and customers. Here are our pricing packages for social network platforms.
Cultivate
Connect
Command
Social Platforms
Facebook or Instagram
Facebook or Instagram
Facebook or Instagram
Number of Ads a Month
1
Up to 2
Up to 4
Custom Ad Creative
Initial Onboarding/Campaign Strategy Plan (Impressions vs. Leads)
Facebook Ad Account Creation
Ad Creation & Optimizations
Targeted Audience Creation (Keyword, Interests, Workplace,etc)
Facebook Billing Integration
Custom Ad Scheduling
Mon-Fri Ad Monitoring
Geographic/Persona Targeting (And Exclusions)
Conversion Tracking Integration/Installation
Mobile Device Optimized Ads
Placement Optimizations
Conversion Based Bidding
Dedicated Social Media Advertising Manager
Monthly Campaign Review & Strategy Sessions
Monthly Reporting & Completion Reports
Transparent Reporting
Pre-Launch Campaign Review
Monthly Updates to Ad Campaigns
Up to 2
Up to 6
Up to 8
A/B Testing
One Time Campaign Setup Fee (Includes 1st Month)
$798
Initial Setup
$1,398
Initial Setup
$1,798
Initial Setup
Monthly Management Fee
$499
Per Month
$859
Per Month
$1,299
Per Month
Minimum Ad Spend (Paid to Social Media Platform)
$500 – $2999*
Small Business
$3000 – $5999
Mid-Sized Business
$6000 – $9999
Large-Sized Business
* Lead Generation Campaigns should have a minimum ad spend of $1250 (Recommended by Facebook)
Potential Campaign Add-Ons
Standard Landing Page
$299
Additional Ad Campiagn
$120 (Ad Creation) / $250 Minimum Ad Spend
How is Facebook Advertising Pricing Determined
If you've looked into advertising pricing before, you've probably noticed a huge variety of Facebook Ads price structures. None of which do a great job answering the question: how much do Facebook Ads cost? Most marketing companies charge a management fee plus the budget that will be applied to your ads. The trouble is, most media network advertising companies don't distinguish between your campaign's budget for ads and the management fee they charge to get your campaign up and running.
They simply charge one fee, with no explanation as to what's what. You never really know how much of your budget is actually going to running ads that bring you new business, or how much is going into the pockets of marketers.
Transparent Social Media Ads Pricing
At BizIQ, we believe in total Facebook Ads pricing transparency. We also believe in keeping our own costs down which allows us to pass big savings to you. It's also what makes it possible for us to offer the most affordable pricing in the industry.
Our tiered management packages are designed to fit your budget. We always distinguish between your ad spend and our management fee, so you always know where your marketing budget is going. In addition, we only bill for the fee to have a Facebook Ads expert optimize and run your campaign.
You pay Facebook directly for your ad spend, from an account in your own name.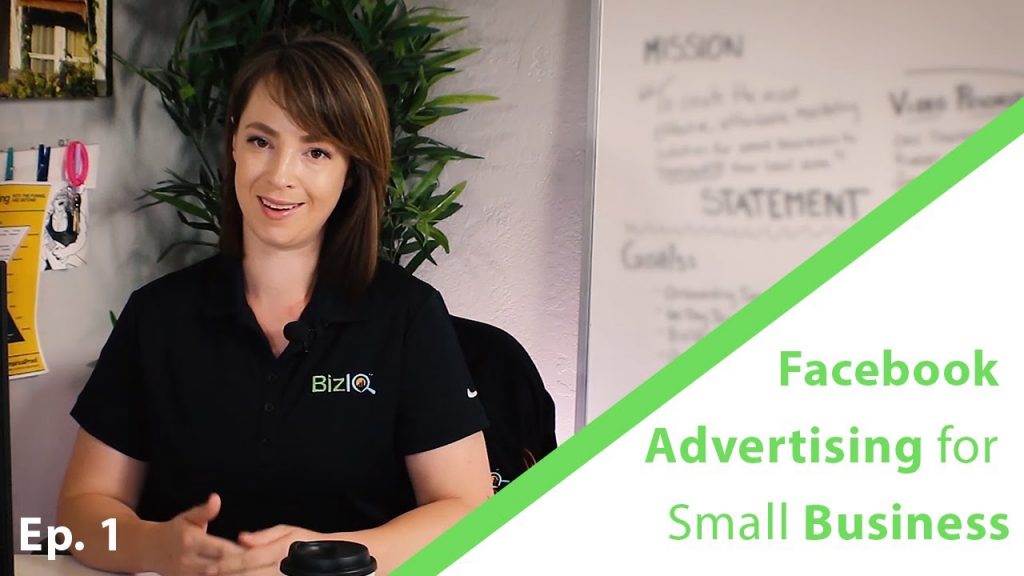 Facebook Advertising or Facebook Management – Which Should You Choose?
Lexi St. Laurent, BizIQ's Director of Content and Social Marketing breaks down the differences between the two.
To see how social ads and/or social management can help you build your business, get a free 10 minute consultation with a paid media professional. We find opportunities to save on 100% of the campaigns we analyze!
Is Social Media Advertising Worth the Investment?
Advertising can quickly add up, a factor that can be troubling depending on what your objectives are, and what your overall marketing budget is. To truly maximize your market spend and get the largest return on your investment, taking advantage of our strategies will ensure that your message reaches your target audience.
When you see the return and increase in customer engagement, you will understand why so many businesses today are making use of these platforms in this way, want to maintain that same level of promotion on all public media platforms.
What's Included in a Social Media Advertising Package?
Ad Copy Creation

Our process of creating an advertisement for network platform use starts with writing copy that will resonate with your target audience, often answering a question or solve a problem they might have. To be truly effective, your ad copy will be created with the goal of speaking to the pain points of your customers, often informing them about how your products or services will help them overcome an issue in their daily lives.

On top of all this, we ensure that your ad copy will be compelling and highly readable so that your audience can easily become engaged and will contact you when they are in need of service.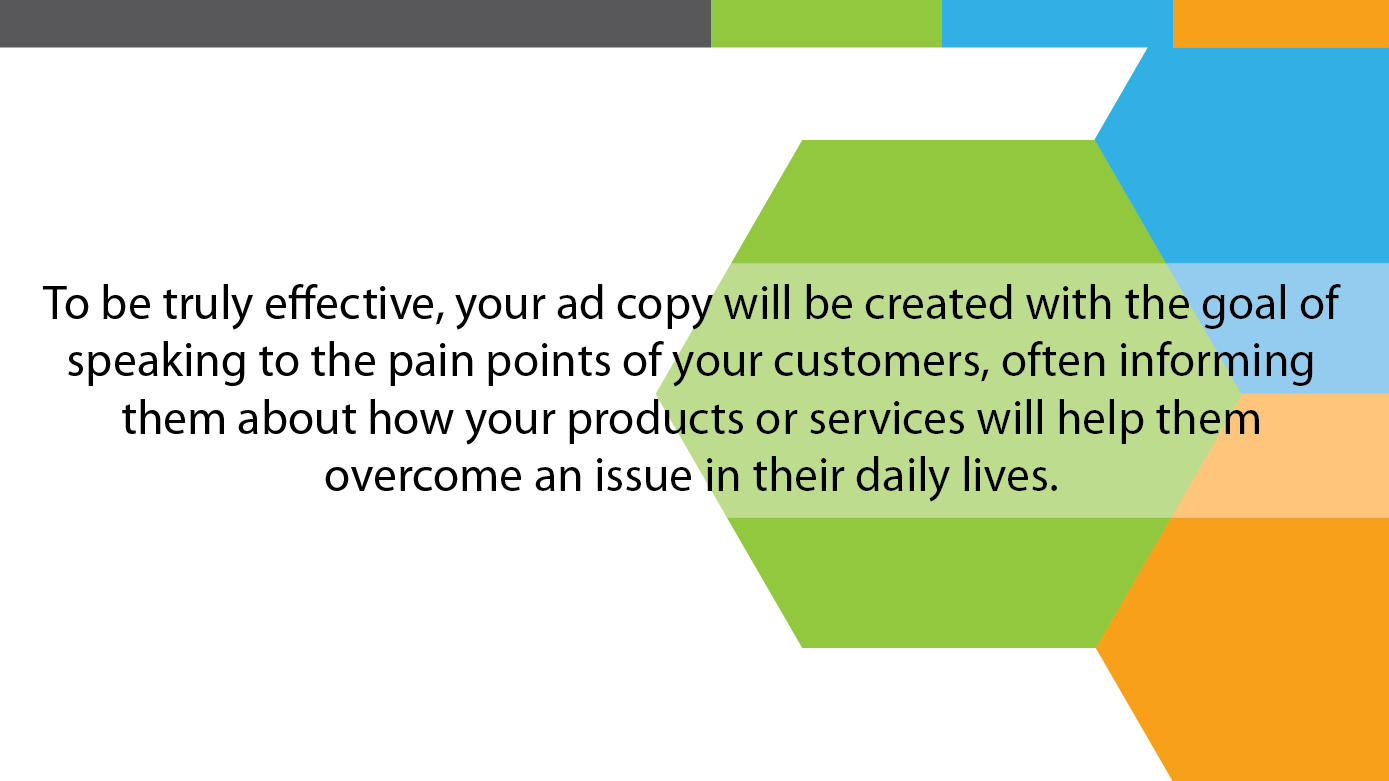 Custom Audience Creation

Creating a custom audience is a method of understanding and refining your audience, to create an ideal list of customers who are most likely to purchase from you based upon their previous interactions with your site.

This list will include the contact information that they will have provided you with previously so that you can reach out and gain valuable insights into their needs. We will work to help you create and better understand your audience, so you can use it to further grow your business.

Facebook Ad Account Creation

If you haven't already created your own Ad account, we will ensure that it is properly created and established, so that you are prepared for success. Facebook is one of the largest platforms for promotion, so this is a step we will need to do properly, in order to truly maximize your media spend.

Facebook Billing Integration

To make sure that you receive easy and efficient billing from your account, we can help you integrate that account with your own payment system. This will ensure that your Facebook account and promotional campaigns are properly managed and paid for, meaning that there is no interruption of the services you are being provided.

Lead Form Creation

Collecting leads is one of the best methods of acquiring new customers, and because customer acquisition tends to be expensive and time-consuming, getting new leads is extremely valuable. As you will always want to be acquiring new leads, we will work with you to develop a new lead form so as to capture email addresses, phone numbers, and the other customer needs that will be most useful for your business.

Ad Scheduling

When you have a presence on multiple platforms, it can quickly become overwhelming to manage all the promotions you have planned for a given month. By using an ad scheduler, the process can be made much simpler and you won't find your ads falling through the cracks.

We will work with you to schedule your ads ahead of time, to be sure that all your ads are displayed on the appropriate platforms, exactly when they will be most effective and visible.

Conversion Tracking Integration

Tracking your conversions is an important aspect of promotion because it will let you know how well your sales are progressing and whether your business is actually growing.

We will implement tracking systems, so you'll have a better handle on your conversion rate, as well as the steps we can take to improve that rate.

Geographic & Persona Targeting

Our advertising experts will help you to target specific geographic areas, as well as the individual profiles of your consumers so that your message can be delivered to the precise groups of people who will be most receptive to the message.

Onboarding Meeting With Dedicated Project Manager

We make the onboarding process as painless and hassle-free as possible, providing you with a dedicated project manager who will help pave the way for easy assimilation into our promotion program. Working with your project manager, everything will be set up for your success, and your business will begin to be more productive on these platforms.

Pre-Launch Campaign Review

Before any of your promotional campaigns are launched, we will review the campaign with you to make sure that the ads fit your intention, your companies brand, and explore how they will bring in more of your customers. This will provide an opportunity to make any pre-launch adjustments that may be needed.

Conversion-Based Bidding

We'll help you achieve the maximum number of conversions, based on your daily, weekly, or monthly bidding budget. This will go straight to your bottom line, because conversions mean sales, and sales are the most tangible return on investment.

Weekly Optimizations

Reacting to changing conditions is an essential aspect of promotion, and that's why we hold weekly optimization reviews, to see which tactics can be improved upon, and which strategies should be emphasized or possibly dropped altogether.

Placement Optimizations

We'll help you find the most cost-effective audience for your goods or services so that you can increase the value of your ad spend on Facebook, Instagram, or any other social platform.

Ad Copy Multivariate Testing

Performing A/B testing on your ads will show you clearly which is resonating more with your target audience, and we can help you carry out this kind of testing, so that we can help you run the most effective ads.

Geo-Specific Optimizations

Customizing your ads to have maximum geographic appeal will go a long way toward increasing your business popularity in a specific area. We help you make these geographic optimizations so that you can properly distinguish yourself from the local competition.

Regular Campaign Progression Reviews

To see how each of your promotion campaigns is performing, we will hold monthly sessions to review them all. This will allow you to stay updated on developments such as exceptional performers, poor performers, and everything in between.

Transparent Reporting

These statistical reports will provide valuable insights into the number of impressions, clicks, calls, and form fills which your business has garnered over a specific time frame. We will review these with you, to help you understand what's working well and what needs to be changed.

Dedicated Project Manager

Because every project has unique needs and requires undivided focus, we will dedicate a project manager to your account so that you always have a specific person to turn to with any questions you have, or for the support you might need.
Which Social Price Package is Right for Me?
A bigger budget does not always equate to better results. What makes the real difference in the success of a Facebook Advertising campaign is having expert management and ongoing optimization.
Our Paid Media Advertising Consultants have been able to find ways to save on unnecessary ad spend costs or irrelevant clicks on 100% of our new client accounts.
A quick conversation with a Paid Media Advertising Consultant will give you the information you need to know which Social Ads pricing tier to start with. Social network marketing may cost less than you think!