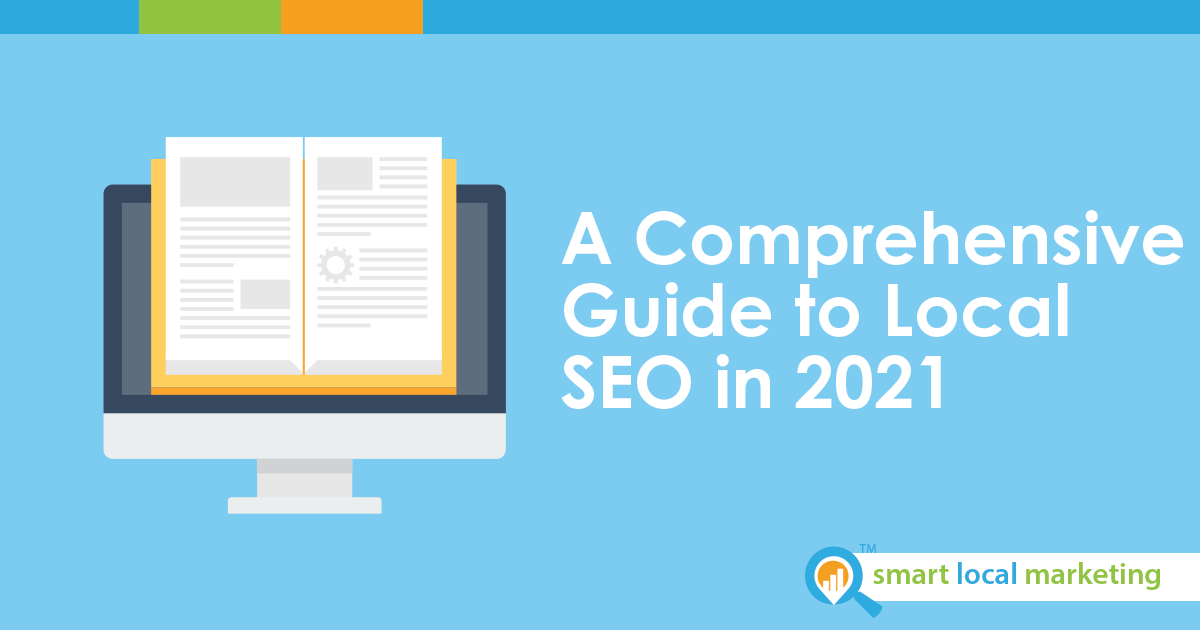 SEO is an overall important aspect of any marketing strategy. However, any good marketer knows that it's useless to spend millions targeting a general audience. Excellent and effective marketing aims at spending money only on people you view as relevant clients. The most effective form of SEO is known as local SEO. 
Say you're a chiropractor in New Jersey. Your potential clients are probably only going to be from around New Jersey and surrounding states. Of Course, there's always the possibility of expanding globally; however, when starting, local SEO is the best way to go. It ensures that you first gain the attention of those closest to your business by advertising to those in your area only. 
Usually, local SEO answers common questions like, 'Doctors near me' or 'Mexican restaurants in New Jersey.' For small startups and businesses, it's the best and most affordable marketing strategy. 
Here are a few reasons why hiring a local SEO company is so important:
Why is Local SEO Important?
Local SEO is backed by numerous statistics that support its effectiveness. Here are a few well-known statistics that prove local search engine optimization is important:
Close to 50%

of people who searched up local businesses in their area visited the stores within a few hours

18% of searches for business less in a sale within the same day 

Almost

46% of all Google searches

are local 

When searching for local shopping stores, potential clients use mapping applications 44% of the time 

Search queries with the words "near me" or "in X state" have grown by over 200% in the last two years.

71% of the survey participants said they always look at a store before visiting it for the first time.
 How to Begin Optimization of Your Website for 2021
Optimizing your website is essential to reach the people you're targeting. At first Local SEO can be an intimidating topic, especially when you're just moving your business to the online space. However, it's relatively easy to understand, and the results are visible in a relatively short amount of time. This guide will help you learn just how you can begin website optimization based on predicted 2021 trends. 
Here is a complete and comprehensive checklist to help you get started in Local SEO.
1. Optimize Your Website According to SEO Guidelines
Ideally, local SEO is a subcategory of SEO. Thus, most of the things that apply for search engine optimization are also important in local search engine optimization. Here are some of the SEO key points that should also be observed in local SEO:
Your website should be user friendly, well structured, and indexable.

If you have only one location, your business name, address, and working numbers should be displayed clearly.

Your website needs to have a page dedicated to contact information. This is the 'Contact us' tab featuring the business name, location, phone numbers, and email address on most websites.

The information such as name and address should be consistent wherever it's displayed.

Add a

Schema.org address

and location markup on your website.
2. Set Up a Google My Business Profile
Google is the top search engine in the world. Thus, having a business profile using their application puts you at the front of advertising. Users who set up a Google My Business profile are usually more visible to local users on search queries and maps. A GMB profile also helps you market your business by adding information, pictures, and reviews.  
Setting up a profile is the first step; however, choosing a category for your business is most important. This favors search engine optimization techniques by associating your business with certain keywords that are linked to certain categories.
Google offers over 4000 categories to choose from as of 2020. Ideally, you want to choose a category that is not only relevant but is also popularly searched up.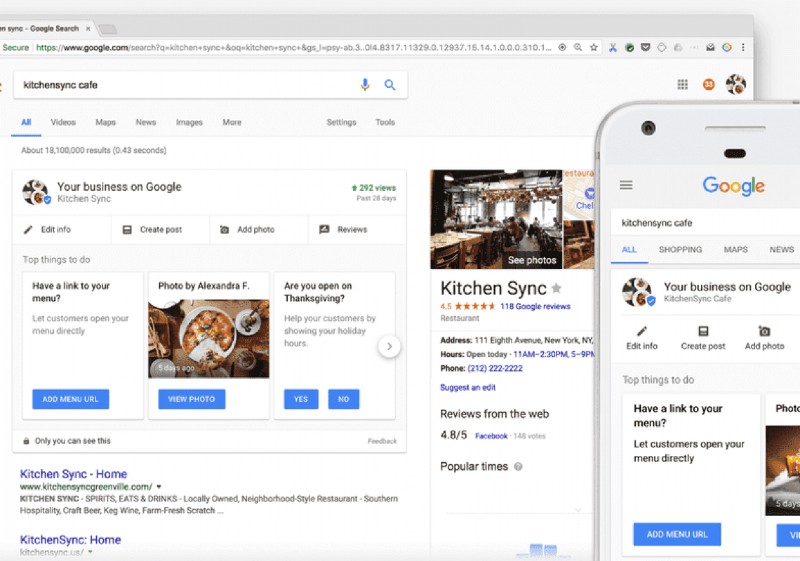 3. Create Content That Suites Local Clients
Local content is what gets your potential customers at the door. Once users know that you're knowledgeable in a certain field, then they're more likely to rely on your products. Here are a few content mistakes that most website owners make and should thus avoid:
Coming Up with Duplicate Content:

 It's not wrong to post one the same topic as a competitor. However, make it a habit to come up with unique material that only a few people have touched on.

Publishing Useless Content: As much as you may want to publish unique content, makes sure it's relevant and useful. In a bid to sound unique, it's easy to get lost in thin articles and posts that no one needs. You're better off creating duplicate content that has more information and is more relevant than other pages.
Creating Multiple Websites: Having multiple websites to take care of is a draining task. Not only do you have to publish unique content for each, but you also need to pay for all of them. In the long run, one or two will remain dormant because it's very difficult to keep up with all of them. Consider creating one website that promotes all your locations equally.
4. Take Care of Duplicate Listings.
Anytime a single business has more than one listing on certain websites, it's considered a duplicate listing. It's just like when celebrities lose followers to pages pretending to be them. If not taken care of, duplicate listings can take away all your potential clients. So, where do duplicate listings arise:
Accidental Listing:

You might set up a second listing on a platform, not knowing that one already exists on that platform. Platforms such as Facebook require that you search up a listing before you create a profile. However, sometimes a company may have changed its location or name, and thus it may not be easy to find even though it exists.

Spam Accounts:

Internet users may create a listing without proper authorization. The original business owner often doesn't know of this listing. 

Automation:

Search engines search as google may automatically list a company twice on one platform. This is especially common because the said business has multiple names. For example, a Hardware store may be known as 'Jennifer's Hardware Place' on one index and 'Jennifer's Hardware Store' elsewhere. Google will most probably view the two as separate entities even when they're referring to the same thing.
So how do you deal with multiple listings? Here are a few tips:
Manually take them down on the platform. If you're the one who created the listing, then this is the best option for you. Some platforms also have a certain protocol that can be followed in case you want to request deletion of a listing. 

Use tools that help in searching up duplicate listings.

Learn how to write query strings on platforms that have listings. This helps you to search up all possible names your business is associated with.
5. Get Reviews
Your business reputation on the internet is as important as all your marketing strategies. Numerous brands have suffered millions in losses, all because of a bad review on the internet. 
Here are some key steps on how to start getting reviews:
Have your business listed on key review platforms. This includes sites such as Yelp, Facebook, and Google My Business. Also, ensure that your local review sites are covered. Numerous states have local news where businesses are reviewed.

Do your research on the most common review platforms. Platforms such as Yelp and Facebook have certain rules and guidelines that must be followed before asking for reviews. 

Don't ask for reviews from all your clients. Search engines naturally filter reviews when too many are posted at once. 

Review generation is an active process that must always be looked into constantly. Reviews are things that you'll constantly need to monitor and manage.

Be open to getting negative reviews. No matter how good you try to be, some clients may not always be satisfied with your products and services. 
6. Manage Your Citations
Whenever a web page references your business' name or contact information, it is considered a citation. Since your information is being referenced, it's essential to ensure that it's consistent and reliable across all pages. Conflicting information puts your page as an unreliable source to search engines. Luckily, numerous tools can automatically help you manage how your citations appear on web pages. Users can also choose to manage their citations manually as it gives you more control over your listings.
Get Professional Help and Guidance
Local SEO can be challenging especially when you're a business owner just starting. Luckily, BizIQ is always ready to take the load of website SEO off your hands. All our services are highly curated according to industry standards and guidelines. Our team is made of well-trained and qualified professionals who have been in the SEO space for years. Contact us today to start your journey towards smart local marketing.