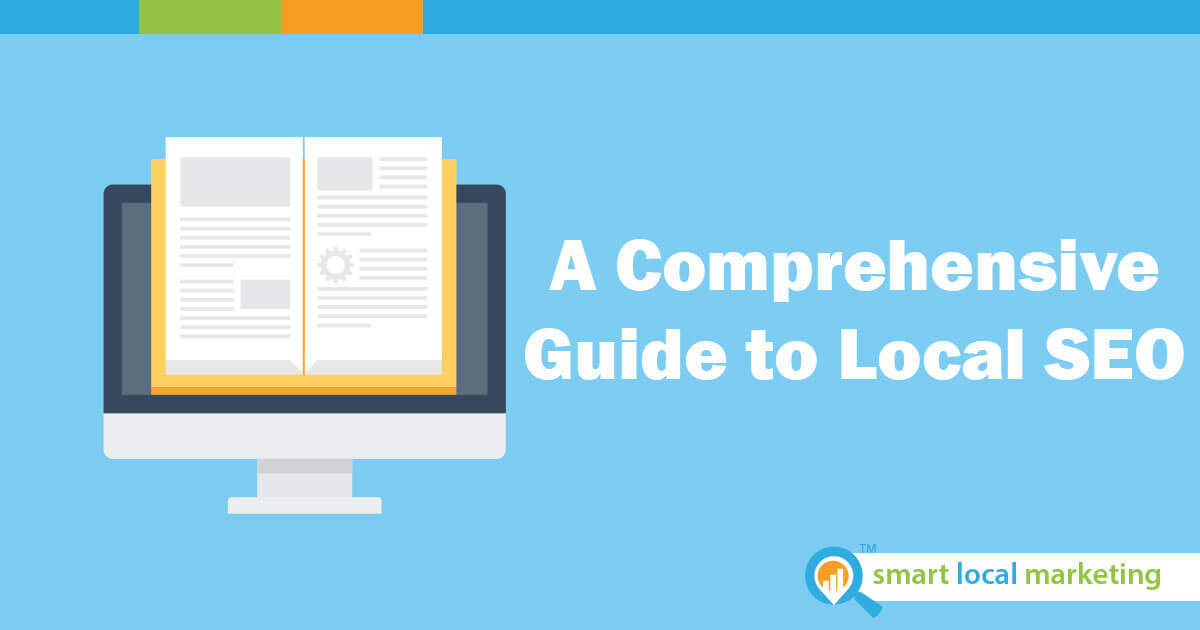 Implementing search engine optimization (SEO) is not a one-time local SEO strategy. An SEO boost will help you earn a higher page rank for your local business — but, to keep that rank (and advance to the #1 spot), you need to continually work at your website's SEO.
The toughest part about SEO strategies is that they must constantly keep up with the search engine algorithm evolution. This sounds daunting, but it actually works in the favor of those local businesses that keep investing in their SEO strategies and tactics. Finding a local SEO service provider will help you stay engaged and on top of SEO trends that will amplify your business' voice.
SEO is the ultimate way to ensure your business' website is easily found by your customers and potential customers. Implementing the strategies found in our comprehensive SEO guide for 2023 will enable you to stay consistently top-ranked in Google searches, help your customers find you, and will give you the opportunity to outrank your competitors.
Optimize Mobile Users. Most people browsing for your business are doing so on their mobile devices. In 2023, Google is fully implementing mobile-first indexing, which enables the search engine to index mobile versions of your website before the desktop version. What exactly does indexing mean? Basically, this local SEO strategy will shift the focus from the desktop version of your website to the mobile version — Google will look at the mobile version first. Therefore, you need to ensure that the mobile version of your site is just as optimized and informative as your desktop site. Don't forget to pay attention to the mobile site's:

Navigation — check it out for ease-of-use
Loading time — it needs to move just as fast as your desktop version
Interesting, organic content — your mobile site must be just as robust in terms of content
Overall user experience — a mobile-optimized site will turn searchers into buyers

Activate Voice Search. Your customers are utilizing voice search to quickly help them find local products and services: "Hey Google, find me the best local tacos." Customers are using Google Home, Amazon Echo, and their smartphones to assist them in finding you! Here are some of the most important ways to make sure your SEO for local business is found in a voice search:

Optimize your local SEO strategy by incorporating long-tail keywords and conversational language into your website (both desktop and mobile versions). Think about how a person would verbally find you and match the natural pattern of speech. Individual keywords are still essential, but ensuring these additional longer phrased keywords are included will help your customers find you.
Beef up your presence on local listing and review sites. When someone is seeking a local business, having a consistent and updated presence on local listing sites will help them find you. Also, asking past customers to review you online will assist in boosting your business in page ranks.

Make Content Easily Available. A short text snippet, known as featured snippets, are utilized to give customers a simple answer to their search question. Featured snippets are located at the top of the search results page. As Google works to constantly improve its algorithm, featured snippets are a key ingredient to ensuring your website appears at the top of the page. Here's how your local business can appear as a featured snippet:

Always create great and informative content designed to answer common search questions related to your local business.
Use H1 and H2 header tags to answer these questions and improve the process of the search engine's ability to find your featured snippet and display it at the top of the search results.

Create Intentional Content. Google searches are ranking a potential customer's intent when they search for a product or service. There are four types of search intent:

Purchasing a product or service
Locating a business' website
Finding business information
Comparing one product or service to another

Your local business' website must create content to reflect the search intent of your customers. Customers may want to know more information about each product that you sell, where your products are made, and your company's commitment to sustainability. Be sure that information is easily readable on your website to maximize search intent features. A Frequently Asked Questions (FAQ) page could assist in this type of search.

Enhance the User Experience. User experience (UX) is a term used to describe how easy your website is to navigate, and Google is paying attention to this as well. Make sure your website is optimized for both desktop and mobile, and allows your potential customers to find what they need quickly and easily. Here's some tips on how to achieve an optimal UX:

Design a clear layout
Make sure the website loads quickly
Ensure the site is easy to navigate
Consistently review and revise website content to enable its usability for customers
Review your Google Search Console's Core Web Vitals regularly to see how Google judges your website's UX

Set up your Free Google My Business Profile. Google learns that when users search "best coffee" they are likely not looking for the literal best coffee in the world. Rather, these customers are searching for the best coffee near their current location, and Google My Business will help them find your business each time. By utilizing location-based information, Google will show searchers the best local products and services that they're really looking for. Be sure to:

Set up your free Google My Business listing
Keep it up to date and relevant. Be sure to update your hours of operation and pack your listing with keywords that will help your customers find you when they're looking for your product or service.

Activate Local SEO. The first step to take charge of your business' local SEO is to ensure your Google My Business listing is accurate and updated regularly. Next, always be sure to include location-specific keywords in your website content, which gives users an even greater chance to find you quickly.
Add Structured Data Code. Structured data helps Google better understand the content on your website, which then allows Google to include more of your content in its search results — this includes images and reviews! Get started with implementing structured data by accessing Google's Structured Data Markup Helper to get the essential code loaded to your web pages.
Add Video Content. Customers love videos! But, how will Google read a video? This is where some extra work comes in. Be sure to use SEO keywords in the video's title and descriptions. Also, add in a transcript of the video's content that will allow Google to search it for keywords and essential content.
Tackle Customer Reviews. Online reviews are must-reads for potential customers. As such, Google recognizes customer reviews and notices when the business engages with their customers on the reviews. Always link your website and social media accounts to reviews to create an additional link between your business and the feedback. Google aside, engaging with your customers — especially if they had a poor experience with your business — demonstrates to other potential customers that you are engaged and care about your customers.
Let the SEO Experts do the Work to Get the Word Out
Year after year, SEO is proven to be an ever-changing method of engaging with your customers. In 2023, expect to see increased rewards from Google when businesses conduct SEO the right way. BizIQ is here to help local businesses achieve their local SEO strategies and ensure your website content is engaging, useful, informative, and is designed around the user experience.

Search engine algorithms are constantly evolving to ensure local businesses are utilizing their strategies properly to earn their customer's attention. BizIQ closely follows all search engine algorithm news to stay on top of the changes as they happen. Our SEO strategies for small businesses are comprehensive and can empower your local business to achieve the growth it deserves.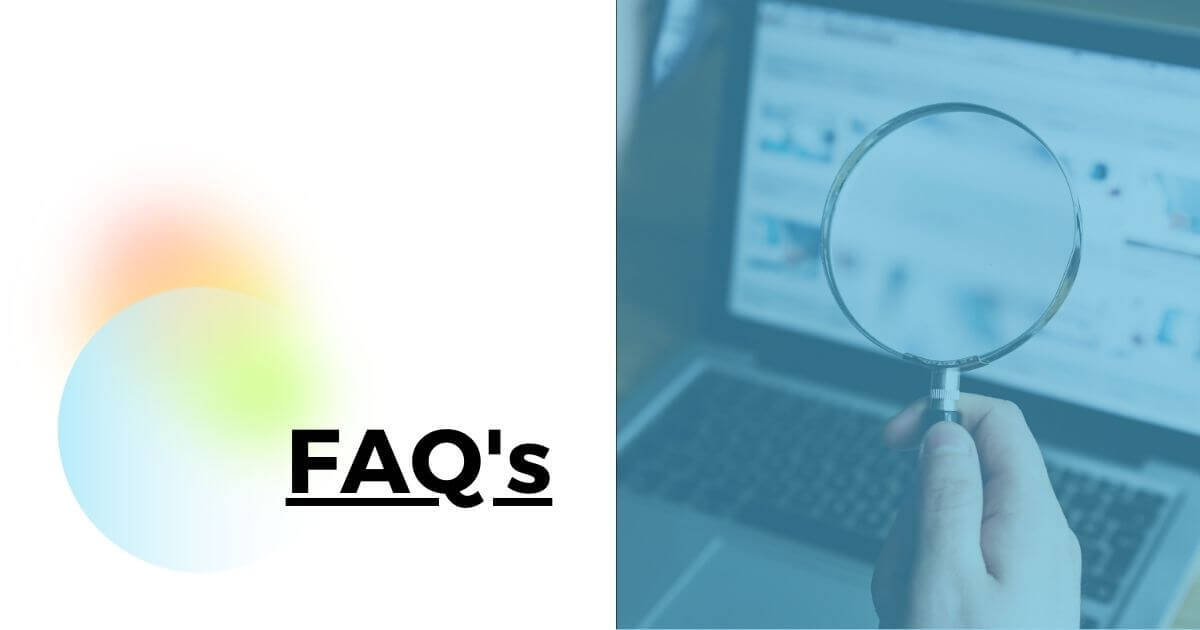 Local SEO Strategies and Services for Small Businesses FAQ
How do I engage in SEO for Local Business?
Small business owners can feel empowered when they utilize SEO strategies for local businesses. Working SEO in your favor ensures that you can boost your online footprint, make it easy for your customers to find you, and remain on the page boosting side of Google. Search Engine Optimization (SEO) is an excellent choice for small business owners to achieve their growth goals.
How do I find Local SEO Services?
Working with an expert SEO digital marketing firm will make or break your local business' ability to achieve your desired search engine page rank. One-size-fits-all models, that some SEO companies utilize, aren't always the best strategies for your SEO for local business. When interviewing a local SEO service, find out what their process is for evaluating your local business to ensure it gains top traction in search engine results.
What are the Best Local SEO Options for 2023?
There are so many ways to enhance your local business' SEO opportunities. Finding the best way for your business is a mix of trying something new and revising what is already proven to work for you. Here are the best tips to optimize your SEO strategies for 2023:
Create your free Google My Business listing
Optimize your website for both desktop and mobile users
Ensure the user experience (UX) is as close to perfect as you can get
Use new techniques, like voice search and video content, to capture even more customers' attention
Be engaged and responsive whenever someone leaves you a review — whether that review is good or bad!
---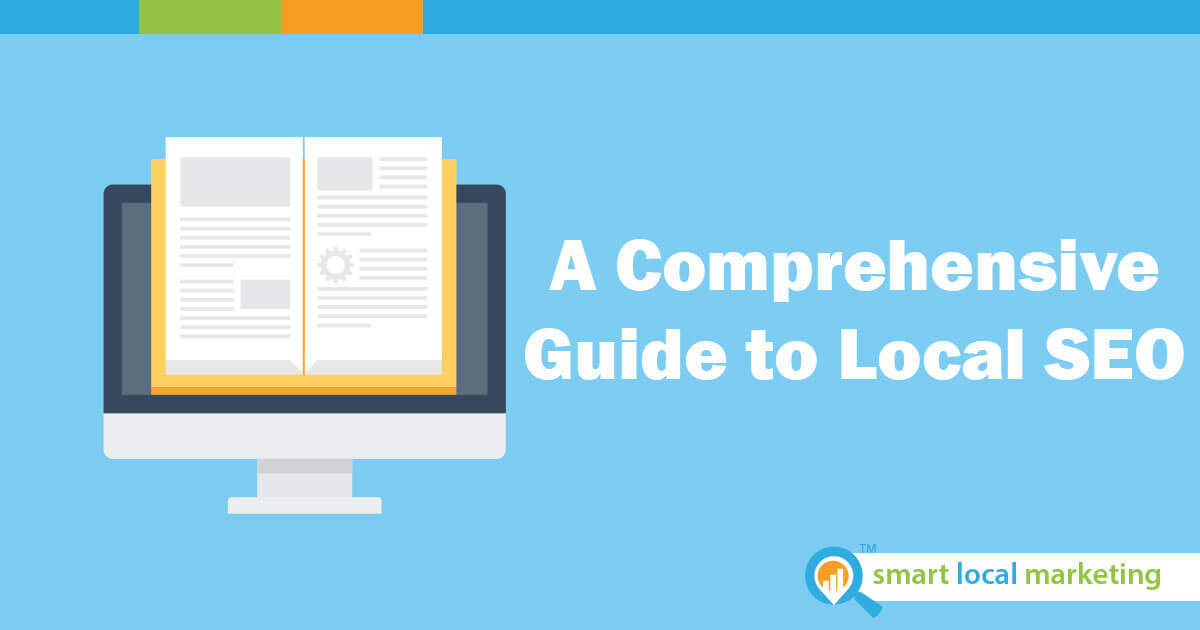 What Is Local SEO?
Increasing your ranking in Google local search results is important for a variety of reasons. It can boost traffic to your physical store, improve local business leads and generate more sales. It also helps you get on the tourist itineraries of your target audience.
The number one ranking factor in local SEO is your website's content. Google prizes consistency and quality, so if you've been updating your site for a while, you should see a boost in local rankings. However, it is important to remember that search engines look for the best and most useful information to give users. So, make sure to write content that includes relevant keywords in your headline and content.
There are several tricks of the trade for optimizing your website for local SEO. These include adding location-specific content, claiming business listings (business citations) and building backlinks to your website. In addition, a content marketing plan is a good way to keep your site updated and fresh. Another way to boost your local SEO ranking is to participate in local business networking groups. These groups are often hosted on social networks like Facebook and Twitter. These sites are a great way to meet and connect with potential customers and local business owners.
Google's Knowledge Graph can also be a good source of relevant information for local searches. Adding structured data markup (Schema markup) to your pages can enhance your search ranking, as it relays important business information to search engines. A good way to optimize your site's digital footprint is to use an SSL certificate to secure your site.
One of the most important components of a local SEO strategy is having a solid social media presence. Google pays attention to social signals when determining your rankings, so having a presence on Facebook, Twitter, Instagram and LinkedIn can help your business get noticed. Another trick is to make sure that your social media accounts have a variety of content. This will make it easier for visitors to share and engage with your content.
Local search has been around for some time, but it has only recently exploded. For instance, a "near me" search has increased by over 900% over the past couple of years. Almost half of all searches are local searches, which means that more people than ever are looking for products and services within a mile of their location.
A good local SEO strategy should also involve the use of social media to increase your reach and drive traffic to your website. There are several social networks to choose from, but the most popular are Facebook and Twitter. These platforms are a great way to connect with potential customers and build brand recognition. You should also consider joining a Chamber of Commerce or local business networking group. These groups often offer free or inexpensive memberships.
Another local SEO trick is to use a location-specific keyword in your title tag. It's also a good idea to place the relevant local keyword in the meta description. This is a small detail, but it can really help your rankings.
Why Local SEO is Important for Your Small Business
Using local SEO strategies is a great way to get your business noticed in the local community. These strategies can help you increase your local foot traffic and convert casual visitors into in-store shoppers.
The local SEO trick is to make your business easy to find. To do this, you need to optimize your website for search engines. You can also build a local presence on social media sites, like Facebook, to engage with your community.
Using a local SEO campaign can also give your business a competitive edge. Search engines are now serving more than three billion search requests a day, and you don't want to miss out on those traffic opportunities.
One of the most important local SEO strategies is to keep your name, address, and phone number (NAP) consistent across platforms. Not doing this can devalue your brand and confuse customers.
Using the right local SEO tactics can also help you rank higher in search engines. For example, getting a Google Places listing can help you drive qualified traffic to your website. A Google Maps listing can also help you increase local visibility.
It's also important to remember that search engines aren't the only way that people search for local information. A study by BrightLocal found that 90% of consumers read online reviews before making a local business purchase. In addition, users also use Google Maps to find local businesses and ask questions about them.
Using the best local SEO techniques can help you build a reputation as a trusted business. In addition to helping you attract customers, it also helps you retain them.
Optimize Your Website for Local SEO
Increasing the visibility of your website in local search can help you connect with more customers. In addition, your business can compete with big brands and boost conversion rates. In order to do this, you must optimize your website for local SEO.
If you're not sure what local SEO is, it is the process of optimizing your website so that it will appear higher in local search results. This can help you attract customers who are in your immediate vicinity. In addition, you can also save money on marketing.
In order to optimize your website for local SEO, you must create content that is targeted to your target audience. This can include local news, industry gatherings, educational content, and new business in your area. You can also promote these events on social media to drive more traffic to your website.
You can also submit local resources to local directories. For example, if you have a restaurant, you can submit your location to Google My Business. Also, you can create a page on your website that lists your restaurant's business hours and contact information. You can also include a map to help people find your location.
Local SEO also involves updating content on your website regularly. For example, you can create new content to highlight customer success stories. You can also update your directory listings to reflect new hours of operation. If you have multiple locations, you can create location pages for each location.
Local SEO Ranking Factors
Whether you are just starting out or have been an SEO professional for years, you might not know what all of the local SEO ranking factors are. These factors are important for your online visibility and for ranking well.
Local SEO ranking factors involve a number of on-page factors that are highlighted in the results of local searches. Some factors include the frequency of searches, diversity, and quality of content.
Keywords are important for SEO, but they also play a major role in local search rankings. It is important to use keywords that are relevant to your business. Google also relies on information about your business, such as name, address, and phone number (NAP), to determine how relevant your website is to a specific search.
Search history is another local ranking factor. Google records and tracks the language and location of searchers. In addition, it uses behavioral signals to determine which results are relevant to a specific location.
A good way to boost your local rankings is to have a website that is mobile-friendly. This can improve your on-page ranking, and it can also improve your brand's visibility in local search results.
Positive reviews can also boost local SEO rankings. These reviews show consumers that your business is reliable and that they can trust you. They also help Google understand your customer satisfaction. You can also use SOCi's reputation management software to monitor your reviews and respond to them in a customized way.
Local SEO Basics
Getting a local SEO boost is a great way to increase your reach to a local market. By optimizing your website and your local listing in Google Maps, you can put yourself in front of the right customers, at the right time. A well-thought-out local SEO strategy can help you boost your site's traffic, visibility, and overall relevance.
The best local SEO strategies will include listing your business in local directory sites, incorporating location-based keywords into your website content, and producing useful content. This will help to establish your authority in the local community. The best local SEO strategies also include creating local landing pages, optimizing your site for mobile, and incorporating social media into your marketing mix.
It's also a good idea to incorporate local keywords into your Google Ads campaign. Google will give you a generous score based on how well your site is optimized for local searches. Getting a local SEO boost can give you a much-needed edge over larger competitors.
It's also a good practice to have a separate website for each location you operate in. This will allow you to create content specifically for your local market. This could include creating a unique landing page and optimizing the content to show up in local search results.
Creating a well-designed Google My Business page is a great way to boost your local SEO game. This page should include information such as the business name, address, phone number, and opening hours. It's also a good idea to keep your NAP consistent across all of your local business directories.
Using a keyword planner like Google Keyword Planner can help you identify the best keywords for your local business. While this is not the most scientific process, it can give you a good idea of which keywords to optimize for and which to avoid. You may also want to consider using a content delivery network (CDN) to improve your site's speed. This will help your customers get to your website faster and reduce the chance that they'll click away before they reach your site.
The Google My Business page is a great way for small businesses to get on the map. It can also help you to glean a handful of useful tips and tricks that will help you to rank higher on Google search results. Managing and optimizing reviews across all of your platforms is also a good idea. The most important thing to remember is to not neglect the obvious – getting good customer reviews. Those reviews are important to both your local reputation and your search engine rankings.
There's no shortage of SEO services in the business world. However, while most companies offer similar services, some have a better understanding of what local SEO is all about. They may offer better advice and more effective solutions. Getting a local SEO boost can help your business get more traffic, more conversions, and more customers.
NAP Citations
Having an accurate and consistent NAP is crucial for local SEO. It helps customers find your business quickly and easily. A consistent listing also helps to build trust. The more citations you have, the more relevant Google considers your listing to be.
There are a number of tools available to help you monitor your NAP citations. One of the most popular is Moz Local. It can help you find any missing listings from the main local indexing platforms. In addition, it can normalize common formats and abbreviations.
Aside from your own web presence, you should also have your NAP listed on other sites. This includes local directories, blogs, and social media. These websites may not be associated with your business, but they can still help your SEO efforts.
Google can help you find NAP citations by using tools to compare data from several sources. They may also be able to detect errors.
It's always a good idea to have a style guide for your NAP. This should include the correct citation format. In addition, it should also include other important information about your platforms.
If you are new to the business world, it's a good idea to check your citations for errors. This can be done by copying your competitor's NAP and pasting it into a Google search.
If you find any errors, you may want to contact the site owner. This will let you know if the listing is still active.
Google My Business
Creating a Google My Business listing is free and allows you to learn more about your customers. You can also monitor customer reviews and respond to reviews. This means you'll learn more about your customers and can respond to negative reviews to build trust with them.
In order to get started with your Google My Business listing, you need to provide a verified business address. You must also provide your business name, region, and category. Adding a business photo is also important. Adding a business photo boosts your search visibility, and it helps you stand out in the Google Maps listings.
The Google My Business app allows you to respond to messages, add photos and other information, and edit your listing. Once your business is verified, you can start adding photos, products, hours of operation, and other information. If you're a service business, you may also be able to add a service area.
Your Google My Business page can be edited by anyone. It's important to check the listing regularly to ensure accuracy. If you need to edit your location or address, you can do so by dragging a red pin to the center of the location. It's also important to remember that you can't turn off reviews.
Your Google My Business listing should include a description of your business. Google recommends a business description that includes helpful information. It's important to avoid subjective wording and salesy language. If you're unsure what to write, contact the Google Business Profile team for help.
The Map Pack
Using the Map Pack can increase your visibility and lead to more sales. It is a great way to promote your local business. It also makes it easy for searchers to find your contact information.
The map pack features a click-to-call button that allows online searchers to call your business. This is especially helpful for businesses that don't have a physical address. It can also be used by consumers who don't have time to visit your site.
The Map Pack is a great way to improve your ranking on Google. It can give you a leg up over larger competitors. It can also help you convert leads.
The Map Pack is an effective way to promote your business and increase your click-through rates. It's important to spend time and energy to make sure your listing is featured correctly. You also want to make sure you have relevant keywords in your listing. It can also be beneficial to add customer reviews to your listing. This is a great way to build trust.
It's also a good idea to add a Google Business Profile to your listing. This will provide you with a full business profile, which includes your location, directions, and a link to your website.
Another thing to note is that you may not get listed in the Map Pack if you don't have a GMB listing. Getting a GMB listing is free. You will need to choose a relevant keyword and decide on a radius for your listing.
On-Site SEO for Local Businesses
Increasing your local SEO ranking will help improve your online presence and increase revenues. Using the right techniques can help you achieve this. Whether you are looking to grow your business or just find more clients, local SEO can make all the difference.
It is often the case that the best way to get your business noticed online is to create a great site that is user friendly. Your site should be easy to navigate and contain up to date information about your business. Also, ensure that your URLs are SEO friendly. The on-page SEO for local businesses can help ensure that your business is displayed in search results when people search for your products and services.
The best way to achieve on-site SEO for local businesses is to find local keywords. This can be done by setting your location in Google's keyword planner. Also, make sure that your website contains a local phone number. A toll-free number will not do the trick. This number should be consistent with your business's local area code.
It is also wise to have a business page on Facebook. This page should contain information about your business, such as hours of operation and description. Also, be sure to have a mobile friendly version of your website. You can also use chatbots to engage with your customers. These robots are becoming more popular as a way to interact with customers and guide them through your business's products and services.
Another option is to use Google Maps to help with local SEO. If you have a multi-location business, you can create a content silo for each location. Also, ensure that your Google Business page contains all the information necessary for Google to display your business. You can also use Google's mobile friendly test to help with local SEO.
Another on-site SEO for local businesses trick is to use Schema. This is a data markup language used by Google to enhance your website. A local business can create the best on-site SEO for local businesses by integrating the Schema technology into their website. It is important to keep in mind that not all businesses are capable of using this technology. However, there are many ways to use it to enhance your website.
In addition, you should also test your website's mobile functionality. Google has recently launched its mobile-first indexing. If your website is not optimized for mobile users, then you will not appear in mobile search results.
Another on-site SEO for local business trick is to have a business phone number that is both local and mobile friendly. You should also take the time to ensure that your URLs are SEO-friendly. This is not just important for on-site SEO for local businesses, but also for your overall SEO campaign.
Lastly, you should have a local SEO campaign that benchmarks the map pack's ranking. This can help you to determine how many people you are reaching and what keywords you should be using.
Advanced Local SEO Tips and Strategies
Developing your business's online presence is an essential element of today's marketing efforts. There are a wide range of advanced local SEO tips and strategies that you can use to help your business grow and increase its visibility in search engines. Here are just a few of the tips you can use:
Long-tail Keywords
Using long-tail keywords is an excellent way to build up your website's visibility and drive more traffic. They are easier to rank for and offer better conversion rates than head terms. In this article, we'll explore how to use long-tail keywords to get more traffic, lower customer acquisition costs, and generate lifetime customer value.
When using long-tail keywords, you must understand user intent. For example, if someone searches for "keto diet supplement," they probably aren't ready to make a purchase. Therefore, you should use long-tail keywords that signal content relevance.
Long-tail keywords are easier to rank for because they offer lower search volume, lower keyword difficulty, and higher conversion rates. They also have lower levels of competition. This makes it easier for you to rank on the first page of Google.
Meta Descriptions
Adding a meta description to your page will help it get more exposure, and it can also help you get more clicks and increase your CTR. Meta descriptions are short snippets of text that appear under the page title in search results. It's important to make them compelling and engaging. They should also include a keyword and call to action.
If you're using a tool like Yoast SEO, you can optimize your meta descriptions for better rankings. However, a good meta description isn't guaranteed to get you clicks. You should test your page titles and meta descriptions to see what works and what doesn't.
Meta descriptions should be no more than 160 characters long. For desktop, this is equivalent to 158 characters. Mobile users have a slightly shorter limit, at 120 characters.
Optimized Page Titles
Having a good, optimized page title can get your site in front of more of the right people. Not to mention it is a fun way to learn about your audience's interests.
A well-written meta description is also a worthwhile exercise. Make sure you include the right keywords in the right places and don't just rely on your title tag to do the talking. As with most things, the title is only as good as the people who read it.
In the world of SEO, a strong online presence is no longer just for the elites. If you are a small business or a solo entrepreneur, a robust online presence is an absolute must. It's even more important if your business operates out of more than one location. Creating multiple web pages for each location is a best practice.
Social Media
Using social media for advanced local SEO strategies can drive traffic to your website and position your services to local prospects. The best way to get the most out of your social media efforts is to create a solid content strategy. This involves creating engaging content that is relevant to your business and your target audience.
In addition to creating your own content, make sure to share other people's content. This helps your followers share your content with their own followers, which can result in thousands of likes and views in a day. Creating content that goes viral can also increase the number of backlinks your website receives.
Using a social media platform like Facebook, Twitter, or LinkedIn can help drive traffic to your website. It also increases your visibility in local search results. It's important to keep your social media profile up to date, including contact information.
---
SEO is an overall important aspect of any marketing strategy. However, any good marketer knows that it's useless to spend millions targeting a general audience. Excellent and effective marketing aims at spending money only on people you view as relevant clients. The most effective form of SEO is known as local SEO. 
Say you're a chiropractor in New Jersey. Your potential clients are probably only going to be from around New Jersey and surrounding states. Of Course, there's always the possibility of expanding globally; however, when starting, local SEO is the best way to go. It ensures that you first gain the attention of those closest to your business by advertising to those in your area only. 
Usually, local SEO answers common questions like, 'Doctors near me' or 'Mexican restaurants in New Jersey.' For small startups and businesses, it's the best and most affordable marketing strategy. 
Here are a few reasons why hiring a local SEO company is so important:
Why is Local SEO Important?
Local SEO is backed by numerous statistics that support its effectiveness. Here are a few well-known statistics that prove local search engine optimization is important:
Close to 50%

of people who searched up local businesses in their area visited the stores within a few hours

18% of searches for business less in a sale within the same day 

Almost

46% of all Google searches

are local 

When searching for local shopping stores, potential clients use mapping applications 44% of the time 

Search queries with the words "near me" or "in X state" have grown by over 200% in the last two years.

71% of the survey participants said they always look at a store before visiting it for the first time.
 How to Begin Optimization of Your Website for 2023
Optimizing your website is essential to reach the people you're targeting. At first Local SEO can be an intimidating topic, especially when you're just moving your business to the online space. However, it's relatively easy to understand, and the results are visible in a relatively short amount of time. This guide will help you learn just how you can begin website optimization based on predicted 2023 trends. 
Here is a complete and comprehensive checklist to help you get started in Local SEO.
1. Optimize Your Website According to SEO Guidelines
Ideally, local SEO is a subcategory of SEO. Thus, most of the things that apply for search engine optimization are also important in local search engine optimization. Here are some of the SEO key points that should also be observed in local SEO:
Your website should be user friendly, well structured, and indexable.

If you have only one location, your business name, address, and working numbers should be displayed clearly.

Your website needs to have a page dedicated to contact information. This is the 'Contact us' tab featuring the business name, location, phone numbers, and email address on most websites.

The information such as name and address should be consistent wherever it's displayed.

Add a

Schema.org address

and location markup on your website.
2. Set Up a Google My Business Profile
Google is the top search engine in the world. Thus, having a business profile using their application puts you at the front of advertising. Users who set up a Google My Business profile are usually more visible to local users on search queries and maps. A GMB profile also helps you market your business by adding information, pictures, and reviews.  
Setting up a profile is the first step; however, choosing a category for your business is most important. This favors search engine optimization techniques by associating your business with certain keywords that are linked to certain categories.
Google offers over 4000 categories to choose from as of 2020. Ideally, you want to choose a category that is not only relevant but is also popularly searched up.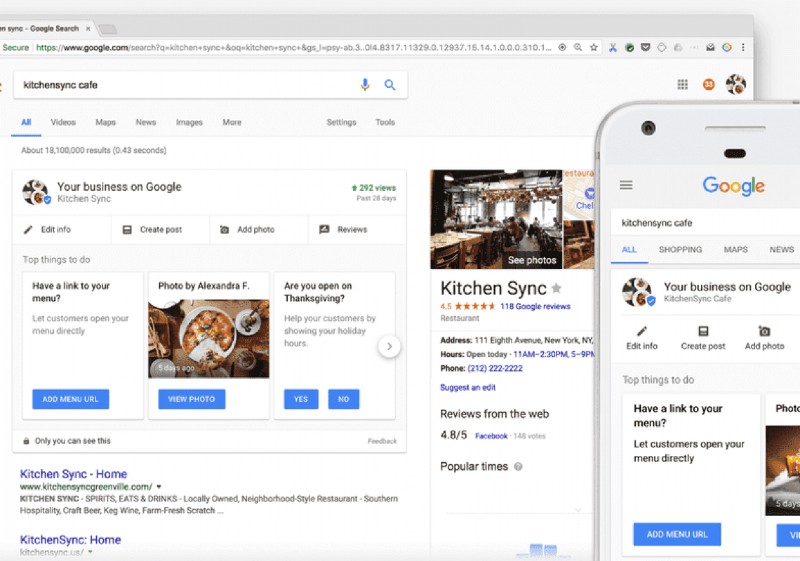 3. Create Content That Suites Local Clients
Local content is what gets your potential customers at the door. Once users know that you're knowledgeable in a certain field, then they're more likely to rely on your products. Here are a few content mistakes that most website owners make and should thus avoid:
Coming Up with Duplicate Content:

 It's not wrong to post one the same topic as a competitor. However, make it a habit to come up with unique material that only a few people have touched on.

Publishing Useless Content: As much as you may want to publish unique content, makes sure it's relevant and useful. In a bid to sound unique, it's easy to get lost in thin articles and posts that no one needs. You're better off creating duplicate content that has more information and is more relevant than other pages.
Creating Multiple Websites: Having multiple websites to take care of is a draining task. Not only do you have to publish unique content for each, but you also need to pay for all of them. In the long run, one or two will remain dormant because it's very difficult to keep up with all of them. Consider creating one website that promotes all your locations equally.
4. Take Care of Duplicate Listings.
Anytime a single business has more than one listing on certain websites, it's considered a duplicate listing. It's just like when celebrities lose followers to pages pretending to be them. If not taken care of, duplicate listings can take away all your potential clients. So, where do duplicate listings arise:
Accidental Listing:

You might set up a second listing on a platform, not knowing that one already exists on that platform. Platforms such as Facebook require that you search up a listing before you create a profile. However, sometimes a company may have changed its location or name, and thus it may not be easy to find even though it exists.

Spam Accounts:

Internet users may create a listing without proper authorization. The original business owner often doesn't know of this listing. 

Automation:

Search engines search as google may automatically list a company twice on one platform. This is especially common because the said business has multiple names. For example, a Hardware store may be known as 'Jennifer's Hardware Place' on one index and 'Jennifer's Hardware Store' elsewhere. Google will most probably view the two as separate entities even when they're referring to the same thing.
So how do you deal with multiple listings? Here are a few tips:
Manually take them down on the platform. If you're the one who created the listing, then this is the best option for you. Some platforms also have a certain protocol that can be followed in case you want to request deletion of a listing. 

Use tools that help in searching up duplicate listings.

Learn how to write query strings on platforms that have listings. This helps you to search up all possible names your business is associated with.
5. Get Reviews
Your business reputation on the internet is as important as all your marketing strategies. Numerous brands have suffered millions in losses, all because of a bad review on the internet. 
Here are some key steps on how to start getting reviews:
Have your business listed on key review platforms. This includes sites such as Yelp, Facebook, and Google My Business. Also, ensure that your local review sites are covered. Numerous states have local news where businesses are reviewed.

Do your research on the most common review platforms. Platforms such as Yelp and Facebook have certain rules and guidelines that must be followed before asking for reviews. 

Don't ask for reviews from all your clients. Search engines naturally filter reviews when too many are posted at once. 

Review generation is an active process that must always be looked into constantly. Reviews are things that you'll constantly need to monitor and manage.

Be open to getting negative reviews. No matter how good you try to be, some clients may not always be satisfied with your products and services. 
6. Manage Your Citations
Whenever a web page references your business' name or contact information, it is considered a citation. Since your information is being referenced, it's essential to ensure that it's consistent and reliable across all pages. Conflicting information puts your page as an unreliable source to search engines. Luckily, numerous tools can automatically help you manage how your citations appear on web pages. Users can also choose to manage their citations manually as it gives you more control over your listings.
Get Professional Help and Guidance
Local SEO can be challenging especially when you're a business owner just starting. Luckily, BizIQ is always ready to take the load of website SEO off your hands. All our services are highly curated according to industry standards and guidelines. Our team is made of well-trained and qualified professionals who have been in the SEO space for years. Contact us today to start your journey towards smart local marketing.