Ecommerce Search Engine Optimization Services for Small Businesses
The first step of the process involves identifying keywords for each page. We use keyword themes to identify hundreds of primary and secondary (or longtail) keywords. Once these are established, it's important to track them. Sometimes keywords need to be updated too because they're not hitting what users are searching for.
Each page on your website contains unique content, therefore each page should have their own keywords.
As with the other parts of running your business, you don't just throw something up and hope it sticks. There's deliberate, intentional thought and reasoning behind each step taken, including the products you choose to sell. Optimization is no different, it's a calculated method to bring your products to the top of search engine results.
Making sure your website is fully optimized can be a daunting task. That's why BizIQ offers small business SEO services for e-com companies nationwide and beyond. We have created successful SEO campaigns for thousands of businesses across the country with a focus on helping to drive targeted website traffic that converts into sales.
If you're ready to take the next step for your business and sell more product online, connect with one of our specialists today!
Why SEO Matters to Ecommerce Companies
When it comes to paying for SEO services it's important to understand why it's worth the investment. Take a moment to consider these statistics:
87% of shoppers begin their product search online, of that only 28% go directly to Amazon or Ebay, your competitors (Salesforce, 2018).
35% of product searches start on Google (Shopper-First Retailing, 2018).
SEO gains visibility and gets people to your site without paying for ads – 51% percent of all website traffic comes from organic searches. That's the power of SEO (BrightEdge, 2017).
SEO allows your product to be found by buyers all over the country and world. Buyers don't have to be in your local area, proper optimization allows your products to appear in the search results wherever they reside.
BizIQ runs SEO campaigns for our clients everyday. Check out some of the results from our efforts.
We Optimize for All Top Ecommerce Platforms
The following shopping cart platforms are some of the most popular from around the web and chances are that if you have a recently built e-com site, it was done using one of the following. From free to paid and good to bad, here are some of the top ecommerce CMSs we work on: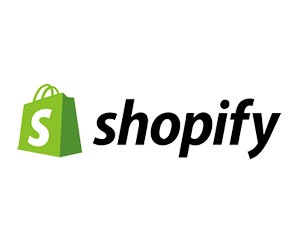 Shopify
This site allows website developers to build your online store with tons of features and apps that help to run the store and that create a better user experience. This particular CMS even has a service called Shopify Payments that makes payment processing even easier for merchants. Their site structure has built-in SEO; however, we still have to do our due diligence in choosing the right keywords, performing onpage optimizations, and driving authority to the site.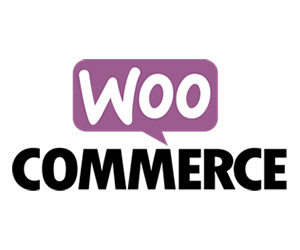 WooCommerce
This platform offers far more customization than Shopify; however it can be resource-intensive. For this reason, it's better suited for clients with product websites with under a couple of hundred SKUs. WooCommerce is a free plugin with WordPress; making it a great money-saving option. However, to make WooCommerce more robust by adding features, there is often an up-charge for add-ons and integrations.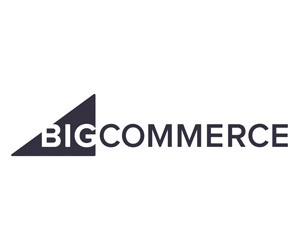 BigCommerce
Specifically designed for fast-growing, larger e-com businesses, BigCommerce has built-in sales tools and SEO functionality that's more advanced than many of its competitors. While this platform may have great features and beat its competitors with its abundance of built-in features, we only recommend that you choose this CMS if you have thousands of SKUs.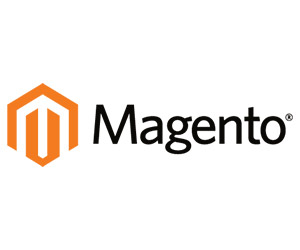 Magento
Another free Open Source platform is Magento. While it is SEO-friendly there are still many edits we make in order for your shopping site to be fully optimized. There is also a known issue of auto-generated, duplicate content with Magento; which impacts overall user experience and can negatively impact search engine interactions. We take steps to prevent or get rid of these duplicates. This is another great option for e-com business with thousands of product offerings.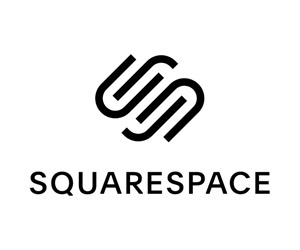 Squarespace
Squarespace is one of the more popular do-it-yourself options on the market. Not just the SEO, but the website as a whole. Everything from setting up your online shop to optimizing it for rankings can be achieved. This popular option is a platform that we know well and our extensive knowledge of SEO for Squarespace ensures your campaign is successful from the get-go.
While these are the most commonly used platforms, we are not limited to working with just these services. When working with BizIQ you won't have to worry about which shopping website CMS you're using, how to optimize it for search engines, or how to update product information. We take care of that for you so that you're free to run your business.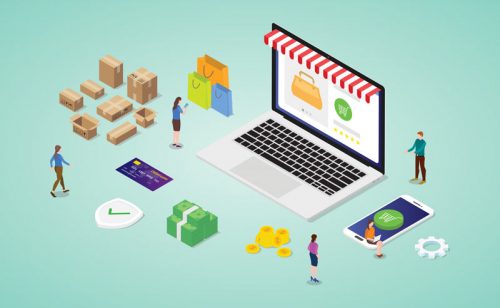 How Does Website Structure Play a Role?
Within your website's code lie the elements that make up its structure and determine its overall functionality.
When it comes to e-commerce, speed is one of the most important factors. As with any website, if a page takes too long to load visitors will bounce (referred to as Bounce Rate by Google Analytics) and this can impact your ranking. Where your online store differs is in activity. Viewers are more active on an e-com page rather than other websites because they are constantly scrolling and clicking to view more items; rather than staying on one page.
Ranked right up there with speed, the hierarchy is an important structural aspect to consider. Think about the way people interact with products while shopping in a store – the online experience should mimic that. Customers should be able to shop by department, category, and take a closer look at the item. This all starts with the hierarchy. From the moment they land on your webpage, it should be easy for them to find what they're looking for.
A simple menu is also a crucial part of the online shopping experience. The easier your webpage is to navigate, the more sales you should bring in. If people can easily find what they're looking for there's a greater chance that potential buyers convert into a sale than if they struggle to find what they're looking for. You could automatically lose the sale or discourage buyers from returning when they can't find a product; which occurs when you don't have clear navigation.
When creating your menu there are two other components you should think about adding. The first is creating a breadcrumb trail so users can see how they got to the current page and they can click back to a certain level without pressing the back arrow repeatedly. The second is to consider making separate menus for desktop and mobile in order to enhance the user's experience.
The website development team at BizIQ understands all of the ins and outs of how to best structure a website for shopping conversions. If you're unsure of whether or not your website has all the right elements in the right places throughout your website, reach out to our team of experts!
Onpage SEO for Ecommerce Websites
Each page on your site has unique content that it can rank for. This is why onpage SEO is so important. The following outline describes several of the most important aspects of optimizing a website with a shopping cart.
1. Deciding Which Keywords to Use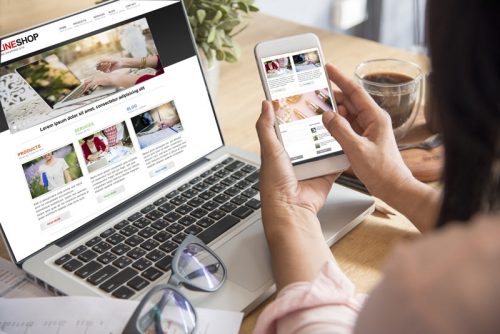 We already talked about having keywords for each page, but now let's dive deeper. When it comes to ecommerce, we use words that have high buyer intent. This means, when people search for that word or phrase there's an implication that they're looking for something to purchase.
Google Keyword Planner is one of many tools that our team used to accomplish this. It uses CPC (cost per click) rates to show the bid on each words or in other words the competitiveness of the term(s). We are able to use those same keywords for your site without paying to advertise. We find the words that have the highest amount of volume with the lowest amount of competing webpages.
We also do ecommerce-specific keyword research by utilizing large shopping websites like Amazon and Ebay. By browsing through Amazon's category pages and finding which words fit your product(s) best.
After all that, finally choose unique keywords for each page.
When you choose to work with BizIQ we do all of this heavy lifting and much more to ensure that your campaign is setup for success.
2. Optimize Each Page with Researched Keywords
Once we've conducted our initial round of research, it's time to put the keywords where they belong.
We often update the product URL(s) by including the primary keyword in it.
We certainly add the the main keyword to the meta title and main header within each of your website's products.
For each category page we produce semantic copy and relevant information in reference to its products.
We also ensure that structured data (Schema) is included to increase the chances of grabbing one of Google's highly coveted SERP features.
3. Simplifying Site Structure & Navigation
As mentioned above, site structure can have a big impact on bounce rate. If web pages don't load quickly and its hard for people to find a product or department they want, they will bounce (in other words they'll leave your site).
Here's a recap on what goes into site structure and navigation:
Speed
Heirarchy
A simple menu bar
Breadcrumb trails
Separate menu bars for desktop and mobile
4. Conduct SEO Audit to Find & Fix Errors
The process of properly auditing a website is a lengthy one as there are a number of key areas that must be analyzed. In order to be as thorough as possible, we utilize several of the top auditing tools available.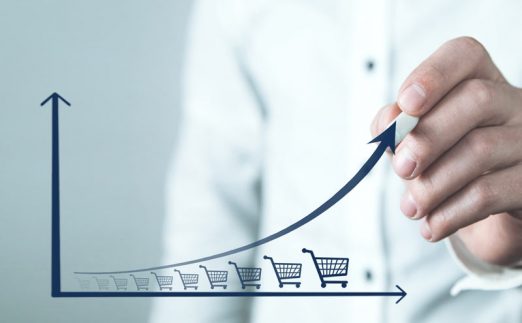 5. Monitoring Results
It often takes between three and six months to begin seeing results and a return on investment when it comes to SEO. As we monitor your results, we continuously optimize for conversions and search impressions. We also pay close attention to what competitors do and what is working well for them. We make changes as we feel necessary, but before making major changes to the strategy we allow for enough time to assess our initial approach. We may find that just minor tweaks are needed, but we're constantly monitoring keyword movement, conversion rates, and drops in traffic – all of which may indicate larger adjustments are needed (or not).
From start to finish and monitoring the progress, when you work with BizIQ we walk you through the entire process and do all the implementation for you. We keep you updated on your campaign's progress and constantly make improvements that boost results. That's what is different about BizIQ's approach – we don't leave our clients in the dark. Rather, we bring you in on the process, what we're doing, and why. After all, it is your livelihood that you're entrusting us with and we take this to heart.
4 Ecommerce Technical SEO Considerations
Technical search engine optimization has little to do with the content viewers see, but has everything to do with backend coding, conversion tracking, and producing a complete SEO experience.
For online payment websites, there is a greater emphasis on technical SEO because there are many elements of the campaign that can go wrong in a hurry if someone is not at the wheel.
A large portion of our SEO audit process is technical-focused and we use a number of tools to alert us should something go awry.
Here are the most common technical problems SEOs face:
#1 Too Many Competing Pages
How it occurs: An online store has a lot of products and a page for each product. It can be difficult to write content for every single page and sometimes slight product variations have their own URL, which can lead to canonicalization issues.
Solution: Setting the canonical URL helps Google and other search engines know which page to display. We may also redirect, delete, or noindex pages that aren't necessary.
#2 Duplicate Content
How it occurs: There are three main reasons this happens:
For each version of the product there's a URL created for that page or category page;
The same text is across multiple pages, usually it's just a small block of text used on similar pages throughout the site;
Copied descriptions are another type of duplicate content that can impact your search engine rankings.
Solution: The way we solve this problem, without noindexing any of your pages, is by using a canonical tag.
#3 Thin Content
How it occurs: Too many products, not enough to write about! It's hard coming up with content for all of your products, especially if you sell multiple variations of certain products.
Solution: We find the pages with thin content and add to them. We write descriptions, add features, and possibly include reviews. We often aim aim to have 500-plus words on product pages, and up to 1,000 for highly competitive products.
#4 Slow Site Speed
How it occurs: Bloated platform, image file sizes are too large, and poorly performing hosting servers.
Solution: A content delivery network (CDN) is often recommended for speeding up a website. A CDN is one of the fastest solution out there and it helps secure your site even more. You can also upgrade where you host your site to increase the speed. As far as the images go, we always optimize them for the web by compressing the files.
A technical understanding of SEO helps Google and other search engines crawl your site – part of their indexing process. By optimizing the backend of your website we help your business rank in the results. This means more traffic to your online store.
If you aren't strong with technology and don't know how to code you must work with a company that can optimize your website for all technical SEO aspects. There are a lot of complex issues that arise and require in depth knowledge to resolve them. BizIQ is a leading expert in this field. Your company benefits from our technical SEO services by gaining visibility and saving you time and effort.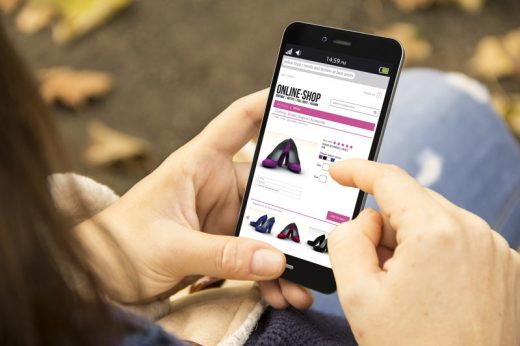 Content Marketing
Content marketing involves producing subject matter specifically for your target customers. It's the process of publishing content that potential customers may find helpful or relevant in relation to your brand and/or product(s).
Here's why content marketing matters:
Connects and builds trust with customers
Establishes authority in your industry
Builds recognition & brand loyalty
Drives sales
One of the most effective ways we get our clients up and running on the content marketing train is by publishing helpful guides about our client's products – assembly, use, fixes, compatible products, pain points, and more.
We also add video and graphics to help with the rankability of each piece produced. Having a visual aid really helps with engagement and drawing in visitors.
We add informational content in the form of online brochures, ebooks, and blog posts that include things like FAQs, size charts, and more.
Sharing customer's stories is a great way to showcase your products in action. It can really win people over who are on the fence or can just strengthen the brand loyalty existing customers have.
Case studies and other forms of research are a really good ways to establish authority with your customers.
We also use round-up posts to drive traffic. For example. let's say you business is a clothing company, we can do a "fall roundup" of popular favorite fall items. We could also do a roundup of tips and tricks for your products.
Effective content marketing brings readers and customers closer to your company. The goal is to build a strong relationship with your customers – one where we provide trustworthy information that helps them so that they won't want to shop anywhere else; because they have this established trust with you.
4 Authority Building Tactics
Authority building helps your website gain search engine recognition and in return, traffic. It improves overall keyword rankings by having external links point to your site.
In plain English: link building is when you have a link from someone else's website pointed to your site. By doing this Google's web crawlers are given another element to crawl. This helps determine your website's authoritativeness – the more links, the higher the authority.
Here are a few ways we get other website owners to link to your website:
#1 Connecting with Influencers
In this day and age, influencers cannot be overlooked. They are a trusted part of society and people listen to what they have to say. Connecting with one of them helps drive traffic, which in return brings in more revenue.
#2 Listing & Editorial Review Sites
Listings sites such as Yelp or Yellow pages as well as sites where a person tries the product and then reviews it can help with link building. We often send a request for your product to reviewed by the editorial sites and go from there. For the listings sites we make sure to claim your company.
#3 Partnerships
This can be an easy way to make an exchange that benefits both parties involved. To do this, we find businesses that are in your industry and foster relationships.
#4 Internal Links
We also build internal links to pass link juice to authority pages, like product categories. If your website has blog posts, categories, or core pages that are further up in the hierarchy of site, we use internal linking to demonstrate this to search engines.
Ready to Take Your Customers' Shopping Experience to the Next Level?
As you now know, there's a lot that goes into SEO for ecommerce businesses. Implementing these strategies helps your business rank in search engines and drive traffic to your site. Trust the experts at BizIQ to get the job done right. We're one of the few Google featured partners in the world and know how to optimize websites for the best user experience.
Growing your business takes carefully thought out, deliberate steps – it's not guess work. While adjustments might be made along the way, like with your keywords and updating content, these are calculated adjustments and not just taking a stab in the dark. If done right, e-com SEO has the ability to skyrocket your revenue and to increase website traffic exponentially.
Now that you know all that ecommerce SEO can do for your business, take the next step and talk with a BizIQ enterprise solutions specialist! Click here to get started on growing a nation-wide customer base.