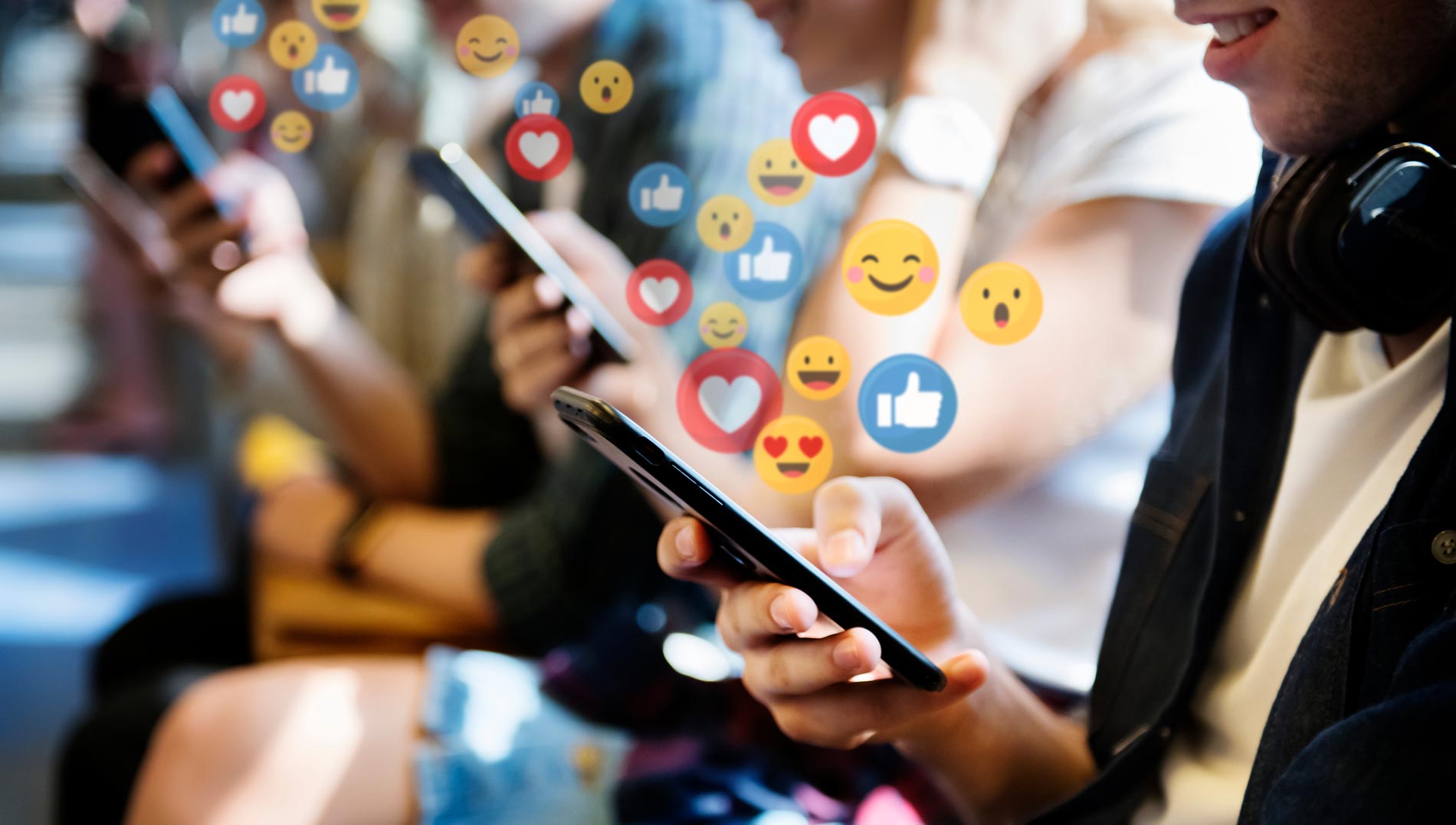 Is Social Media Management Right for Your Business?
Every conversation is an opportunity. Social media management can make sure your business a part of the countless conversations that are happening on social media each and every day. Read on to learn all about social media management, and how to use it to create meaningful relationships with prospects and customers alike.
Social Media Marketing Services for Small Businesses
Every conversation is an opportunity. Is your business a part of the countless conversations that are happening on social media each and every day?
The average person will spend close to two hours on social media sites like Facebook, Twitter, and Instagram today. While they're scrolling through their newsfeeds, they might recommend their favorite restaurant to a friend, share gift ideas from a local store, or even ask questions about a problem they had with a product or service.
Make sure your business is visible right where your customers are spending the most time online – on social media.
With social media management services from the leaders in small business internet marketing, your business will stay visible, relevant, and engaging so you can build relationships that matter with current and future customers.
This team is working on the social media marketing campaign for my new book and I am very excited about the progress! We as authors have to work extra hard, I'm glad to have a promotional team willing to put in the effort also.
– Jerry Collins, Author
Social Media Management Built for Small Business
An effective social media campaign involves time, skill, and strategy, and no two campaigns are exactly the same. Your journey begins with a comprehensive consultation with an experienced social media strategist so we can gain a clear understanding of your goals, as well as what you've already tried, what's working, and what isn't. We'll then make recommendations for a tailored-to-you plan that will help your business reach more customers and bring in new business.
Expert Social Media Strategy
Whether your business has been around forever or you're about to launch the next big thing, our social media team will work with you to craft a strategy that is tailored to your business and designed to help you meet your goals and exceed your expectations.
Keep Your Social Calendar Full
Keeping your social media profiles active and up-to-date so your customers know they can count on you takes more than just posting once a week. It's a time-consuming task and finding just the right content that your customers want to read and share can be tough. Our social media experts will keep your social calendar full with a mix of promotional brand content, engaging visuals, and curated content.
Smart Ad Campaign Management
Cast a wider net with Paid Ad Campaign Management. We'll use smart targeting techniques to reach just the right audience and create ad campaigns on Facebook and Instagram designed to grow your audience, expand your reach, and bring in new customers.
Spam & Customer Service Alerts
No one likes spam. We'll make sure your profiles stay spam-free by removing unwanted posts and blocking repeat offenders whenever possible, and customer service alerts will keep you in the loop when a customer is ready to reach out for more information or has a question on your products or services.
Community Management & Strategic Outreach
There's more to maintaining an active social presence than posting regularly. If your business wants to build a community of loyal brand advocates, it takes strategy. Our community managers interact with your customers, reach out to influencers, and engage with the content of other pages strategically based on where your potential customers are most likely to spend their time.