Local SEO Services
When it comes to digital marketing, local SEO is the most important component of your online strategy. Local SEO is the best way to work your way up in the search engine rankings—and stay there. When people search for the products and services you offer, you'll be the first name they see and the first click, call or contact they make.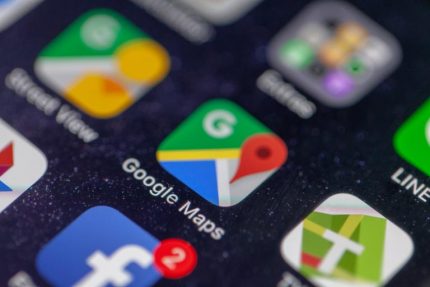 What Is Local SEO?
Local SEO involves optimizing your site's content and technical elements in order to improve your rankings for locally focused search queries on Google.
In addition to citations, backlinks and other optimizations, local SEO puts you in front of the people near you that want your services.
How Does Local SEO Work?
Using your site's content, backlinks and other optimizations, Google displays your information for relevant search queries for potential clients and customers near your business and/or where you offer services.
The BizIQ Approach to Local SEO
Businesses in all industries rely on local SEO expertise from the BizIQ team. It's our specialty, and we know how to get you the results you need. We follow SEO best practices with our 4 pillar approach to help you get to the top of the heap when it comes to local search results. 

Content
We start by building location pages for your business, with separate sections for each distinct type of product or service you provide. We take time to optimize these pages in every way possible, including visible content like copy, calls-to-action and images.

Backlinks
Our local SEO professionals also work to build your site's authority with quality links. Google looks kindly on sites with trusted backlinks, and the combination of on-page SEO and quality backlinks is what gets you to Page One, Spot One in local search results.

Technical SEO
This includes behind-the-scenes details like meta descriptions, and even the overall user experience of the site. Every optimization has a purpose: to drive you higher in relevant search rankings.

Local SEO
Every optimization, every piece of content, every link is designed specifically for local rankings. With a local focus in mind, you're sure to see more local traffic than ever before.
How do I know my SEO is working?
Aside from the bump in business you're sure to see, we also provide clear, transparent, useful reports of engagement with your site, so you can see our SEO efforts working in real time.
Our work isn't done once your site is on top, either.
We keep it there by continuing to optimize your site, so it's always up-to-date and relevant.
How important is Local SEO?
Now, more than ever, it is crucial for small businesses to be active with Local SEO. For instance, check out these stats on local search:
46% of all Google searches seek out local information.
92% of local searchers choose businesses on the first page of results.
Over the past two years, "near me" searches increased over 500%.
80% of local searches lead to conversions.
Local SEO can help you take advantage of all this potential traffic looking for services in your area. Word of mouth is great, but ranking in Google's Map Pack is even better.
BizIQ Local SEO Packages & Pricing
Get started with BizIQ and see what we can do for your local SEO rankings. Bring in more converting traffic and get more sales and leads than ever before. No matter the size of your small business, we have a local SEO package that is perfect for you. Take a look at our three local marketing packages: Get Noticed, Big Impact, and Complete Solution.